Why a connected e-scooter is a life changer
GPS-protection
against theft
Customizable ride
settings
No-key lock
and unlocking
Direct help-line
and updates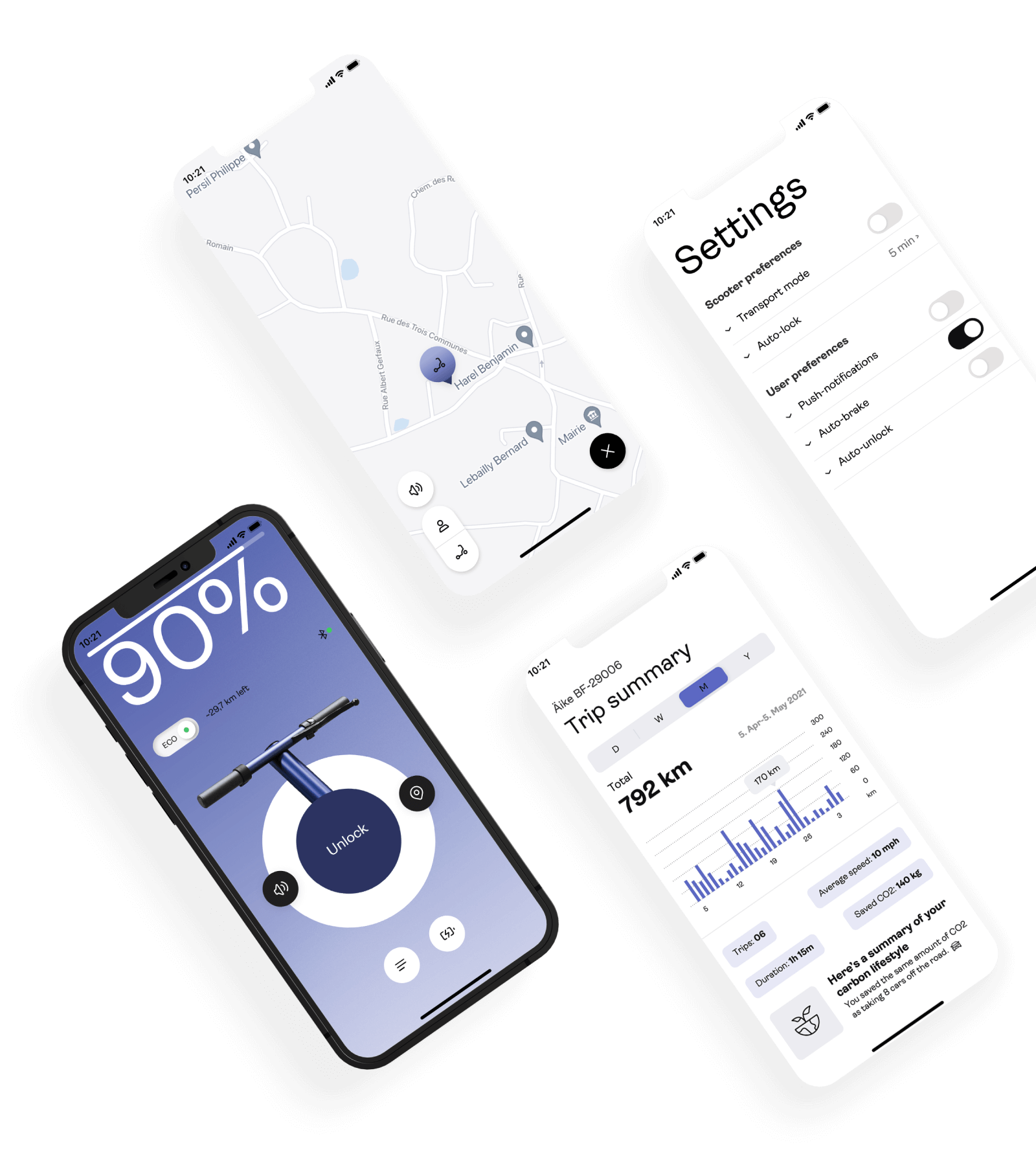 How the
app works
Every Äike e-scooter is equipped with an encrypted hidden IoT module that allows you to control settings and features from the comfort of your own smartphone.
The module works independly from the main scooter battery and without a SIM-card so your scooter is protected, even when out of range or battery.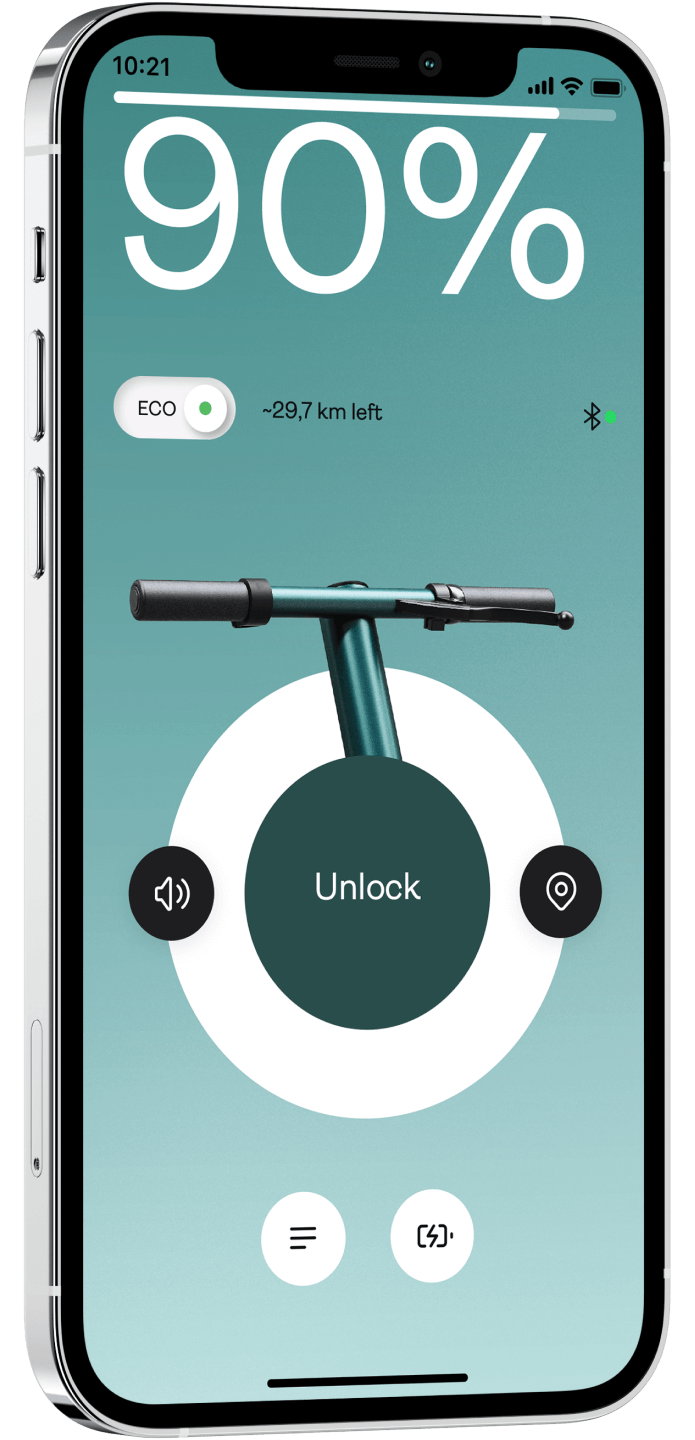 Keyless locking & unlocking
One of the best ways to make sure nobody but you (and your permitted friends) can steal your thunder is via the phone locking system. Simply tap Lock/Unlock from your smartphone to start the ride!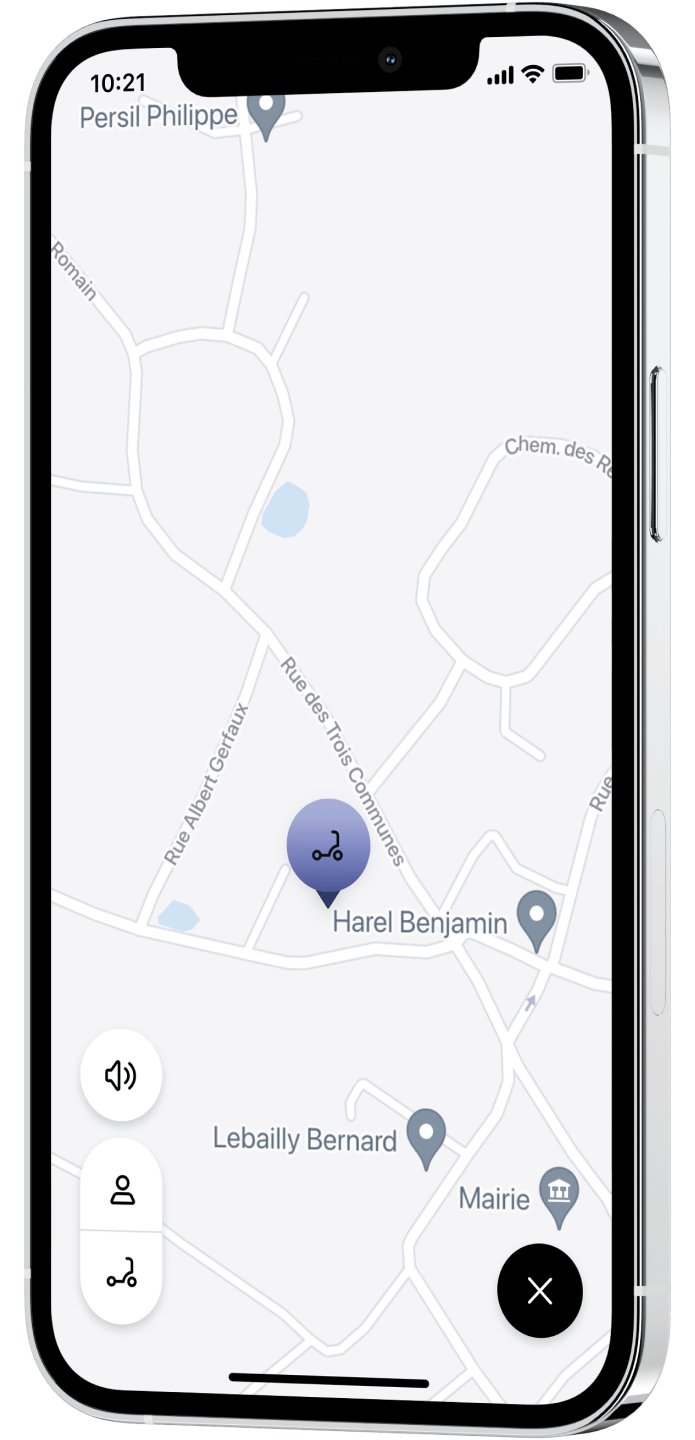 Anti-theft protection
Thanks to the GPS features, the app will always show you where your scooter is on a map at all times, and will alert you with a notification if any unauthorized movement is detected.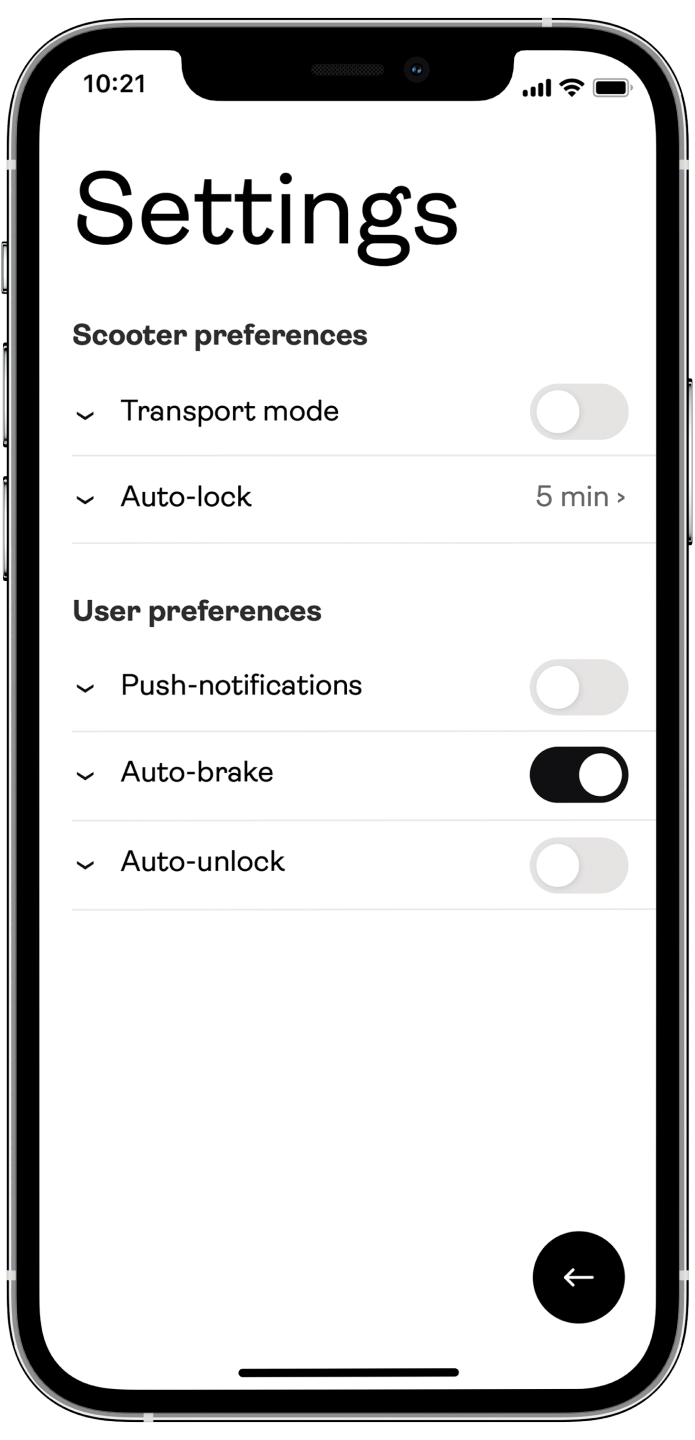 Customize your ride
Use the app to tailor your scooter experience to you! Select how it sends alerts, change the speed settings to extend your battery life, turn on automatic regeneration for seemless "cruise-control"
It'all up to you!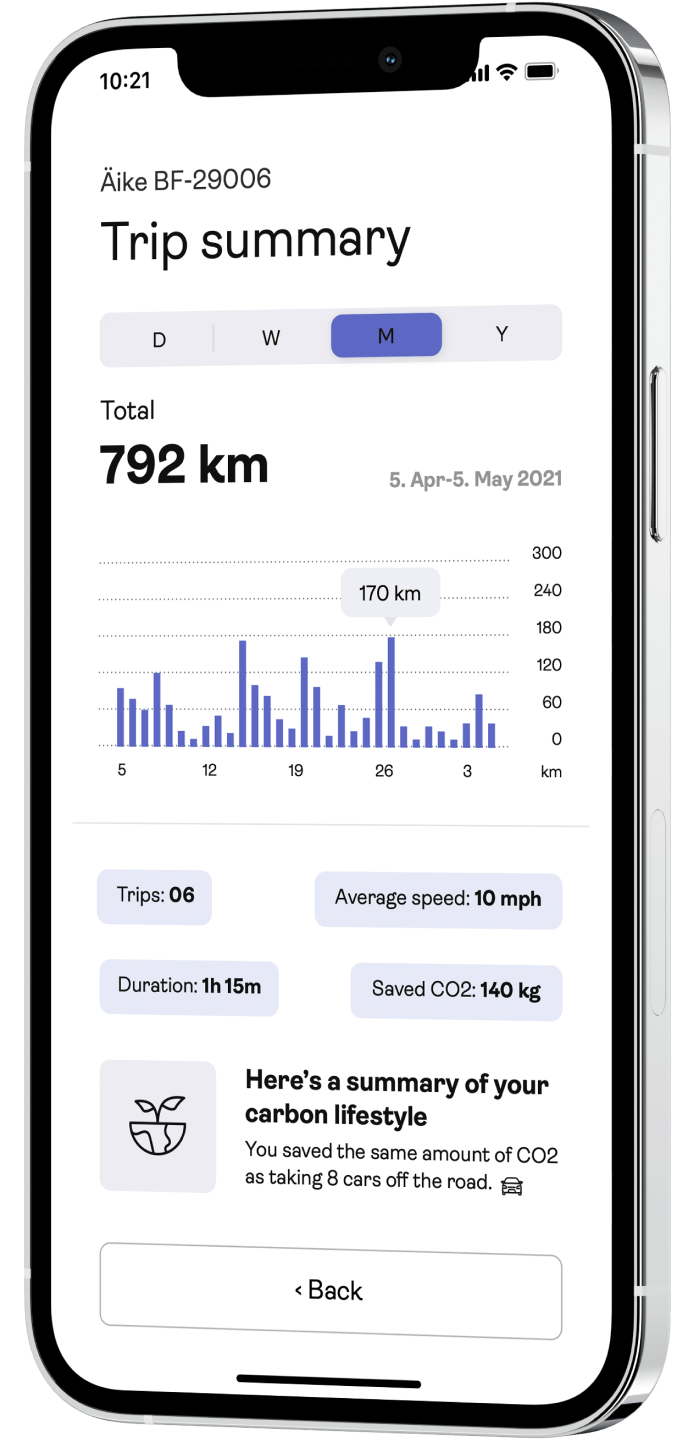 Trip statistics
Keep an eye on your e-scooter usage by tracking your riding patterns to optimize charging patterns and route planning. Also, feel free to share with your friends how much faster you can get around town on two wheels!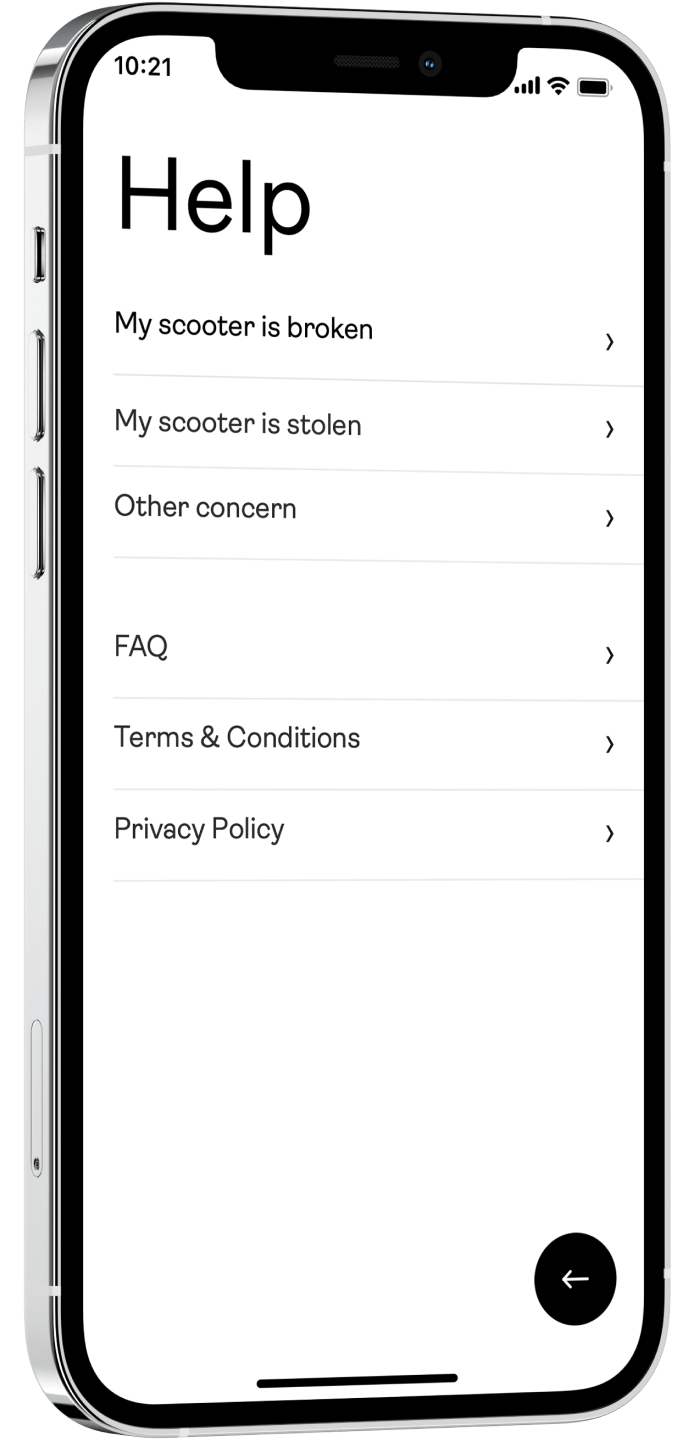 Help whenever you need
The app can send reports directly to our customer service and engineer team to help you with any questions or struggles you may have, as soon as they occur. They can even update your firmware as they develop new features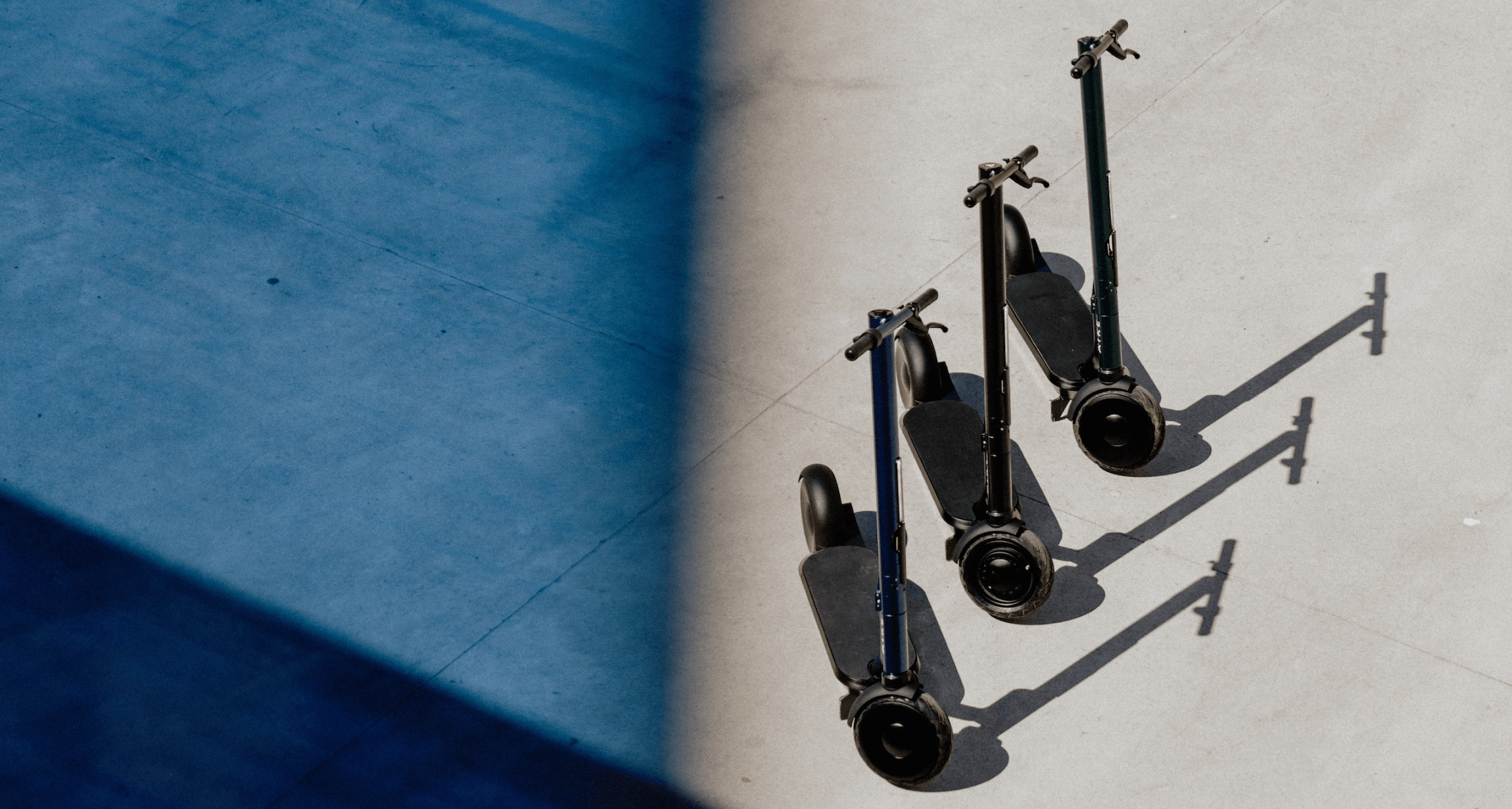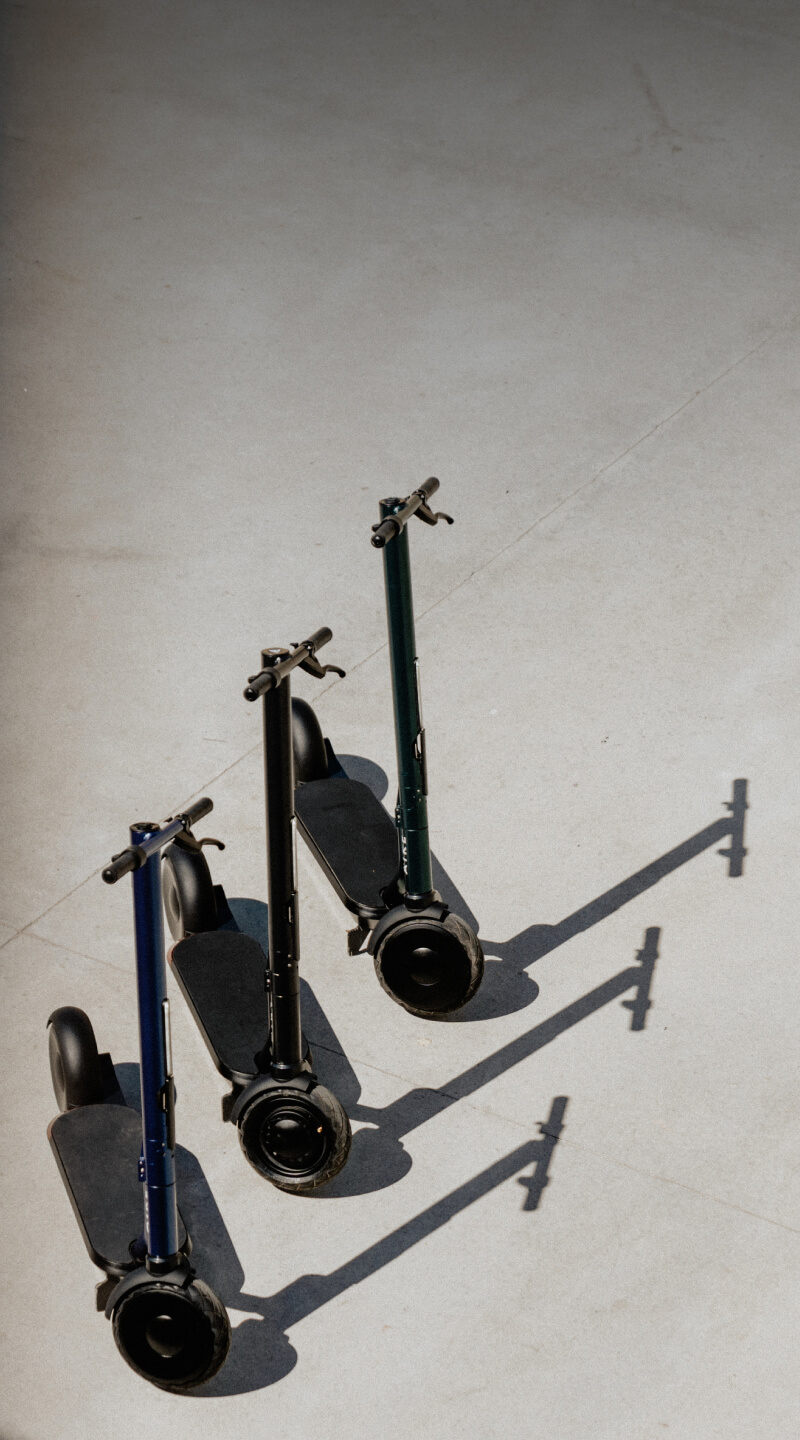 The best part? We constatnly use your recommendations to update the app and add features for free!
Some features we developed thanks to our users
Ride sharing
Create a custom QR code and safely lend your scooter
to selected friends & family
Transport mode
Have your scooter locked but turn off the alarm for
when you have the scooter in a bus or train
ECO-mode
A prepackaged riding mode to extend your battery life
by slowing down the motor power
In-app theft reporting
File a report to both us and get the info you need for
any local authorities straight from the app.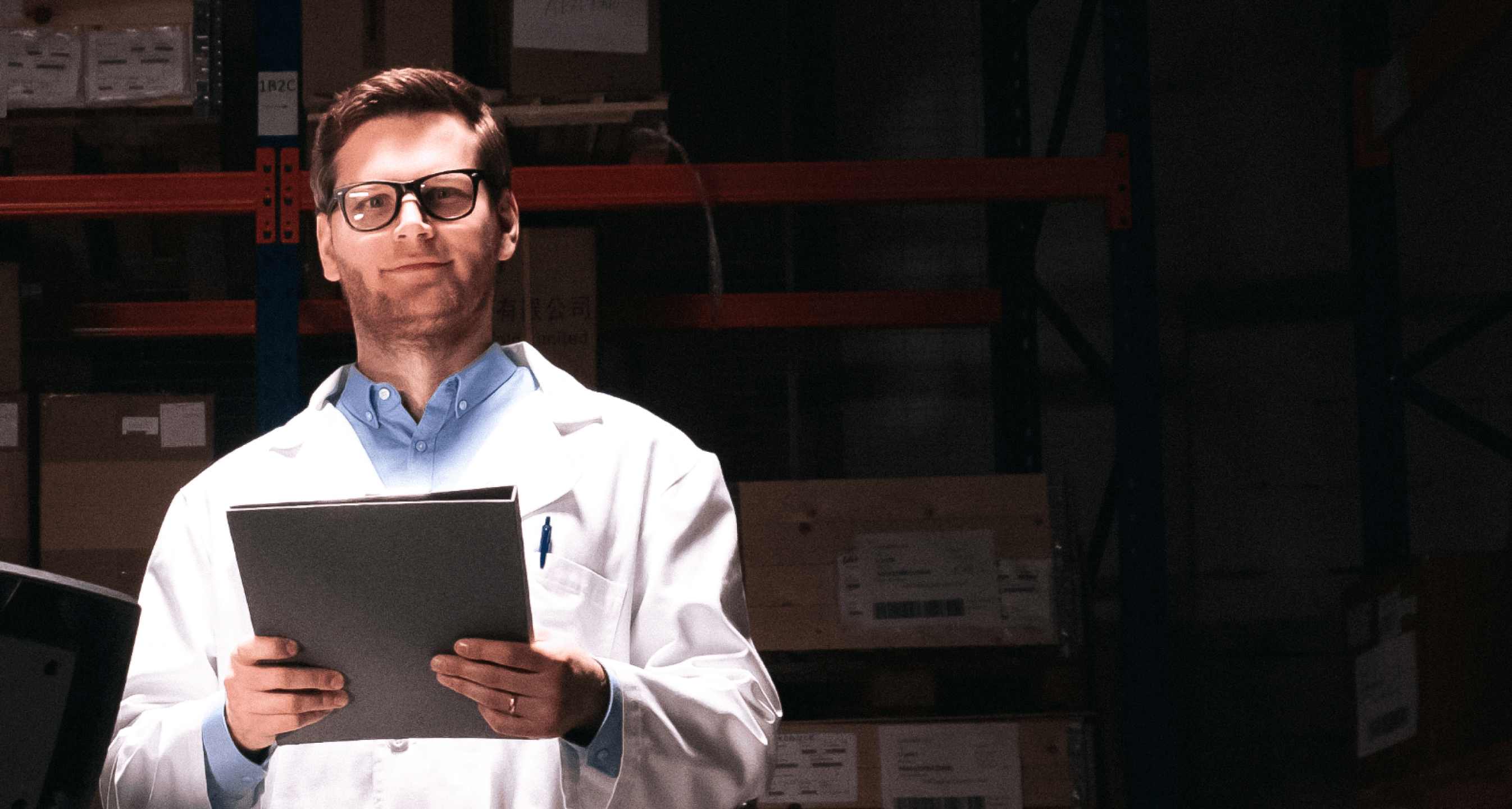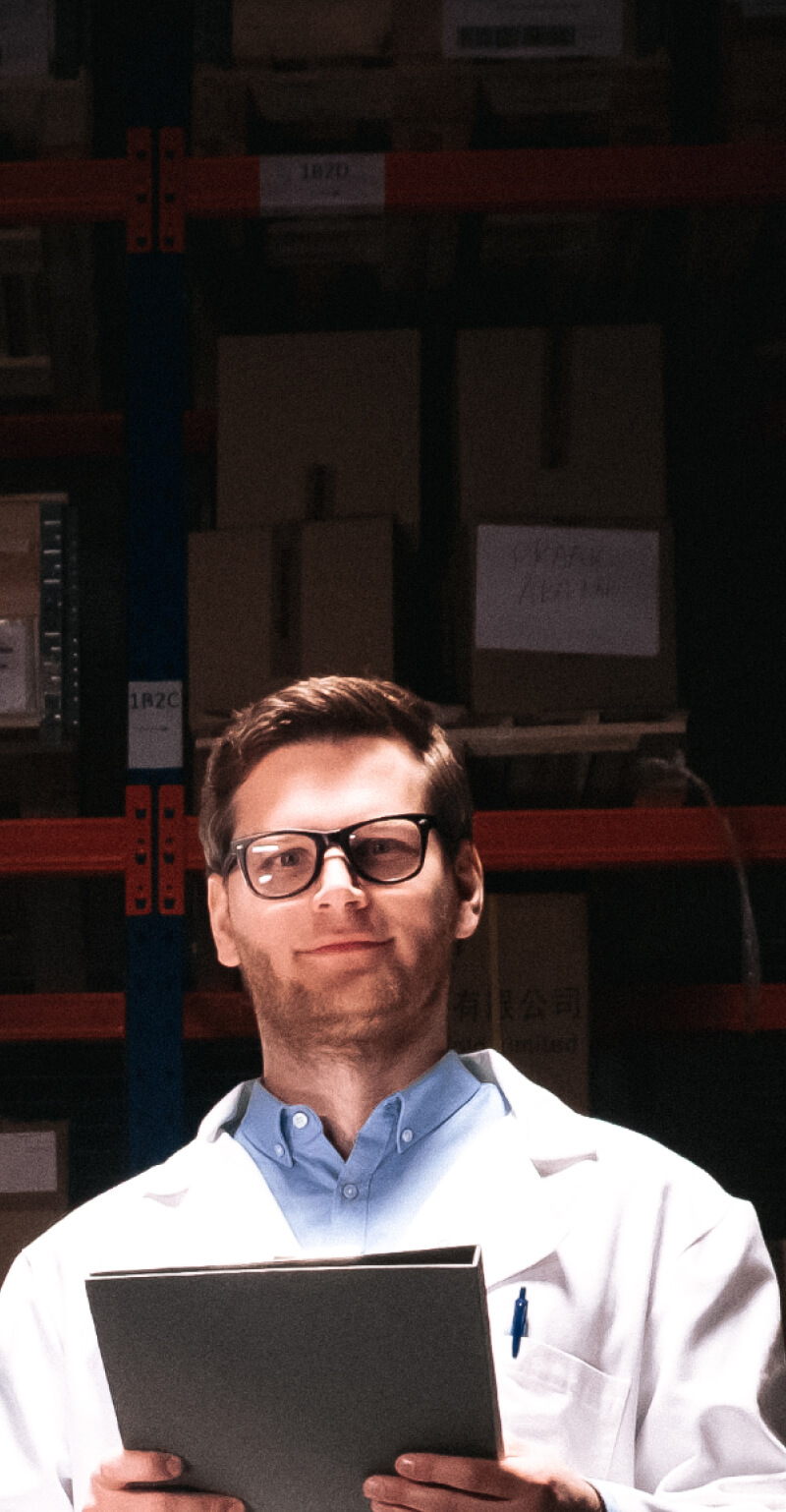 Have any ideas for our app? Our developers will love to hear it!
Send us a message via email or Instagram and we'll send it their way!