Äike – Sustainability
Riding towards a greener planet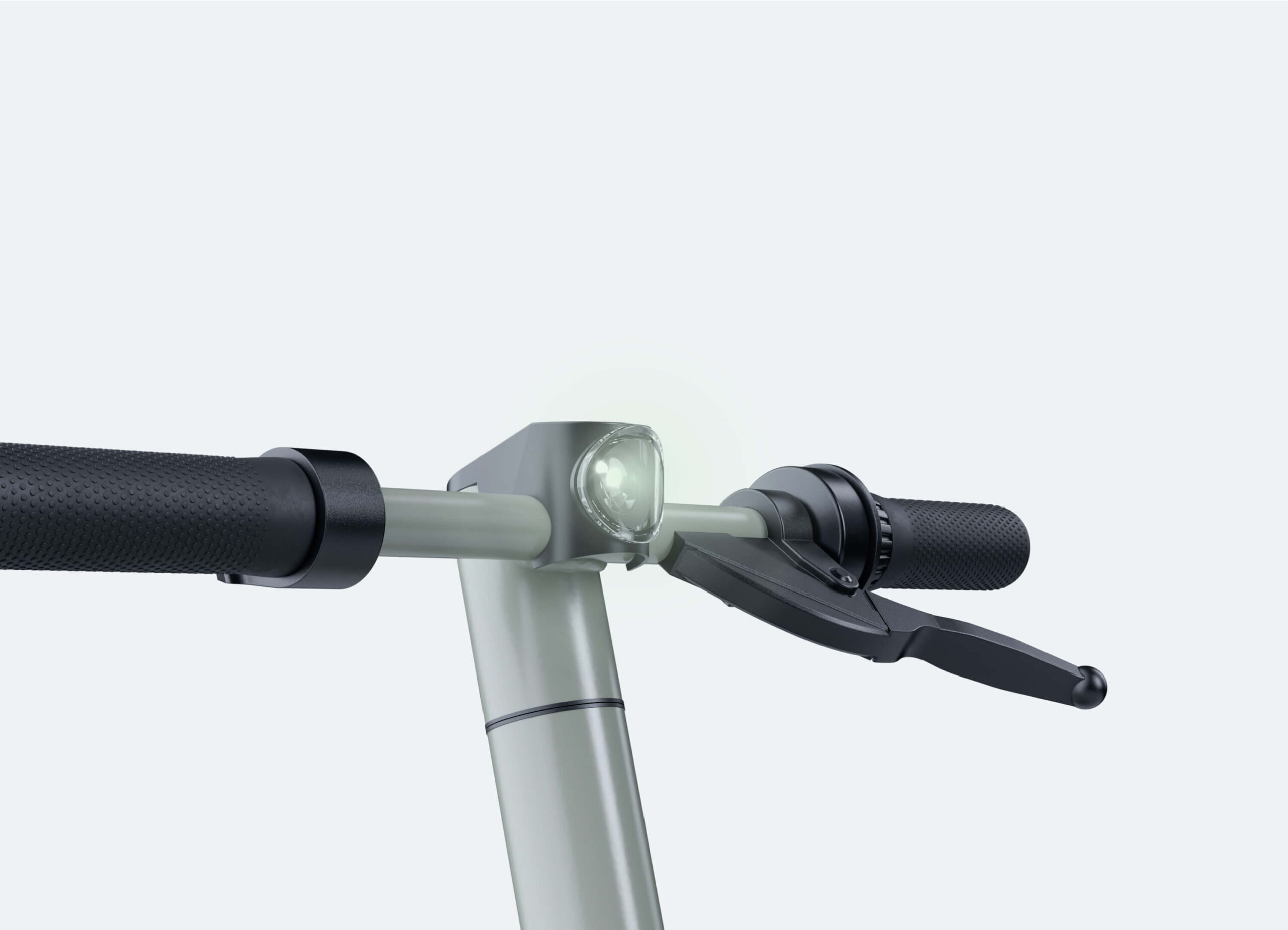 100%
Äike is manufactured using only renewable energy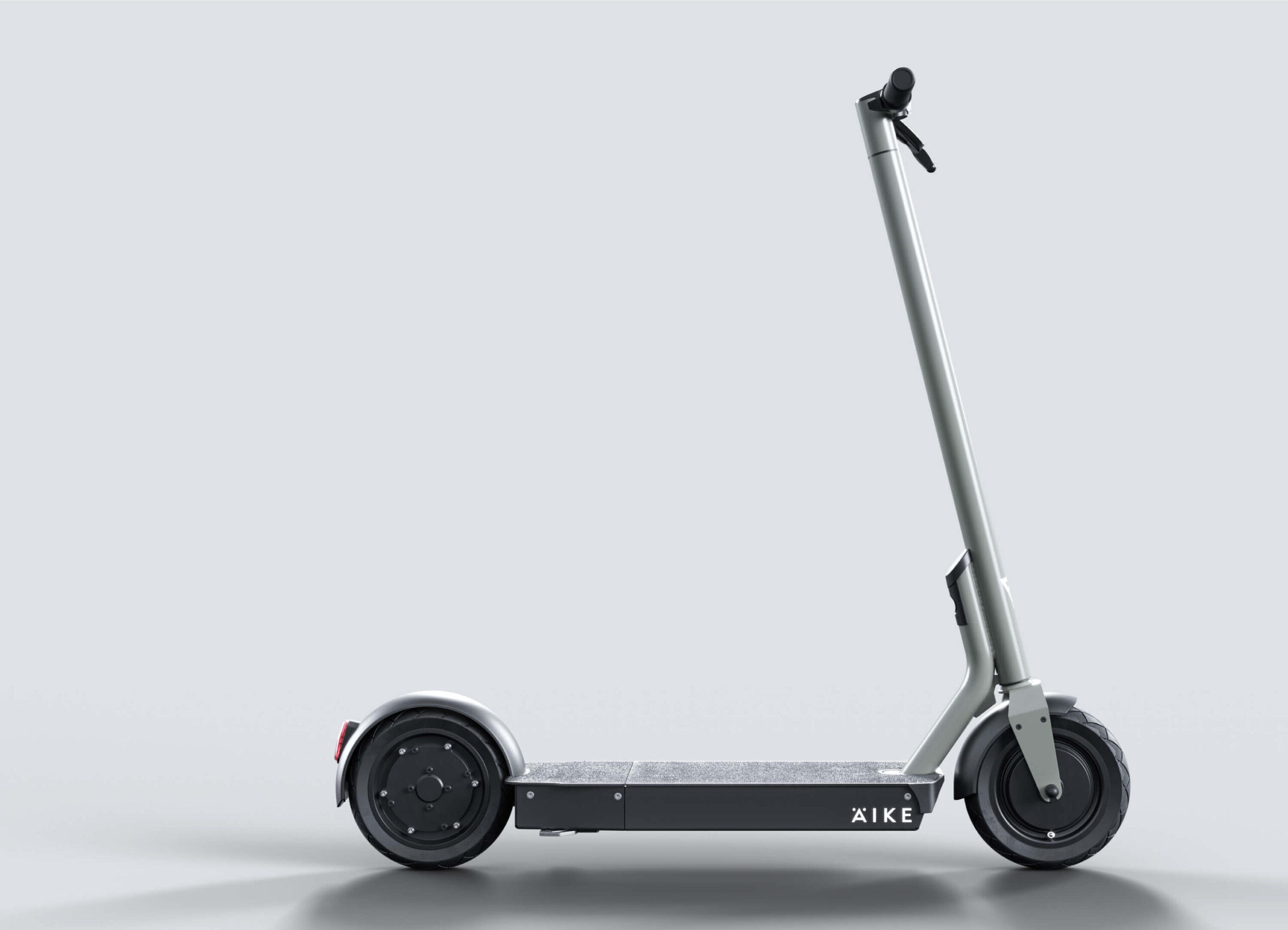 10 years
is the minimal lifespan of Äike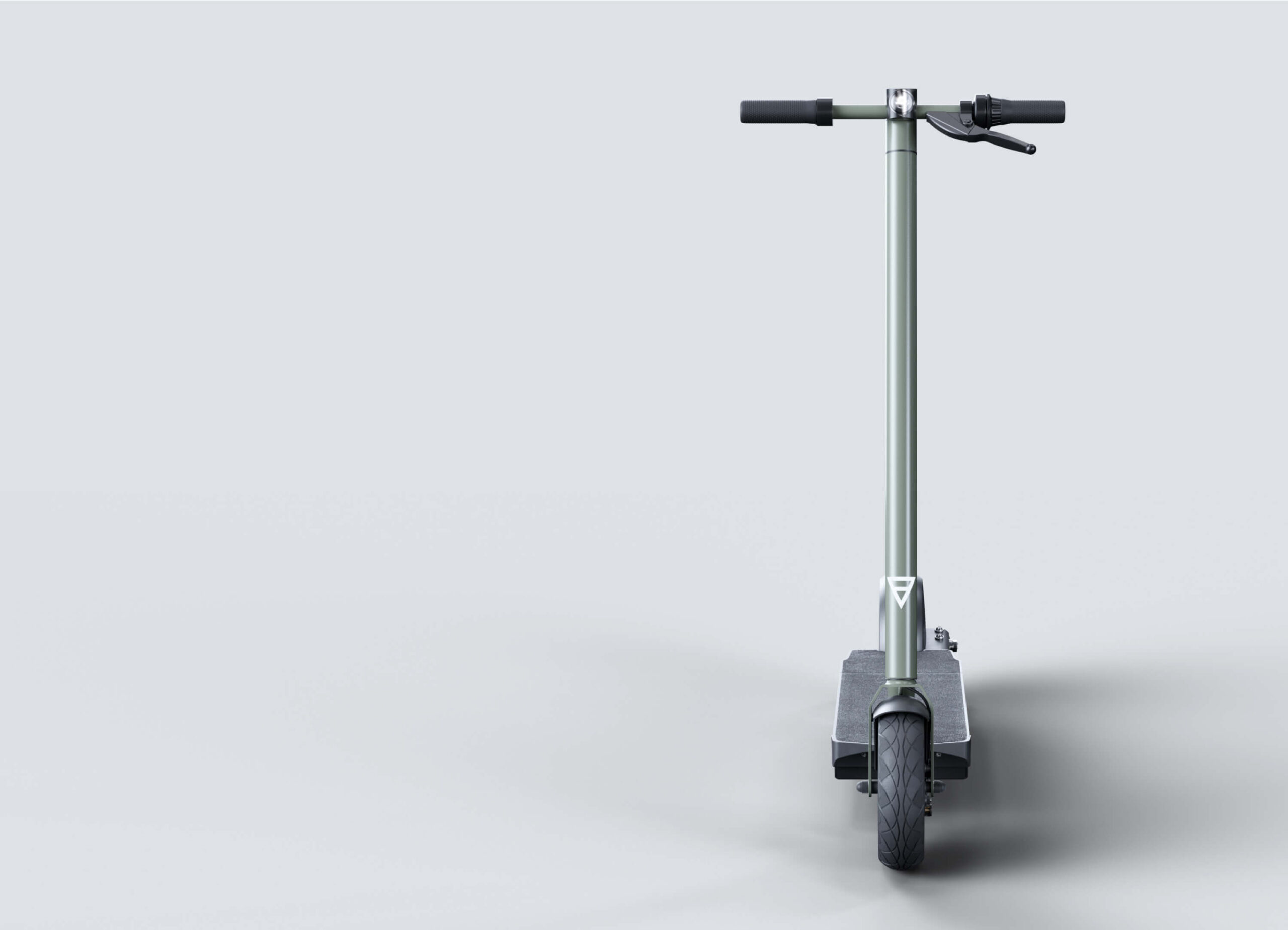 92%
of the scooter can be recycled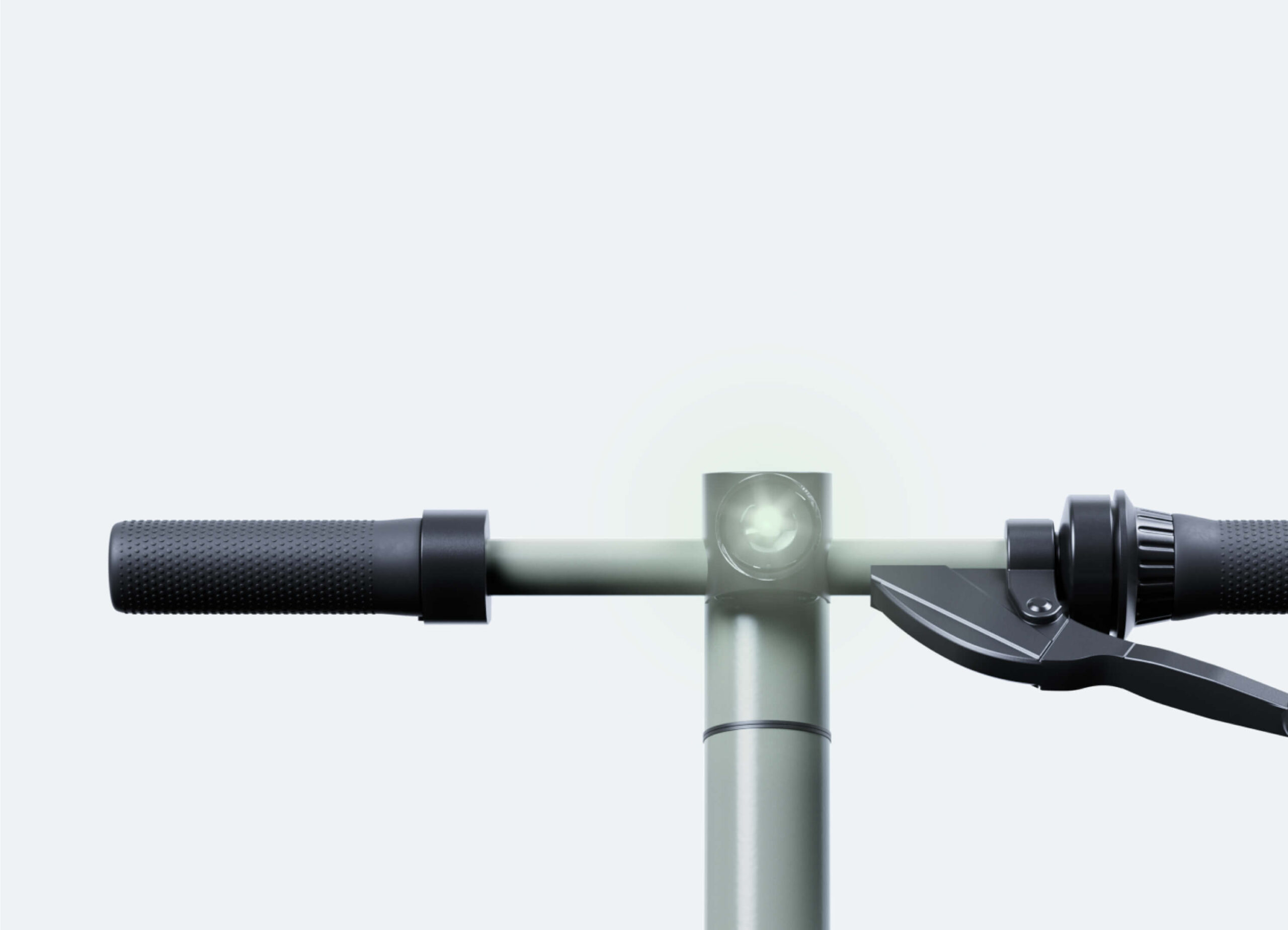 42%
of the material used for Äike is recycled
Let's not kill the planet
Sounds fair enough, right?
The original idea behind Äike was to create the world's most durable, sustainable & rider-friendly e-scooter in the world by manufacturing it directly in our backyard. We're not going to beat around the bush – most electric scooters currently on the streets are mass produced in Asia with little to no regard to quality control, longevity nor environmental consciousness.
We at Äike strongly believe in the vision of making light electric vehicles the norm. But our sights go even further than that. We want to help cities all across the globe adopt more sustainable commuting habits and durable vehicle production choices.
Ambitious? Yes. But so was once the idea of putting a man on the moon and landing a rover on Mars.
If the idea of exploring other planets no longer seems like a utopian delusion, why does saving our own?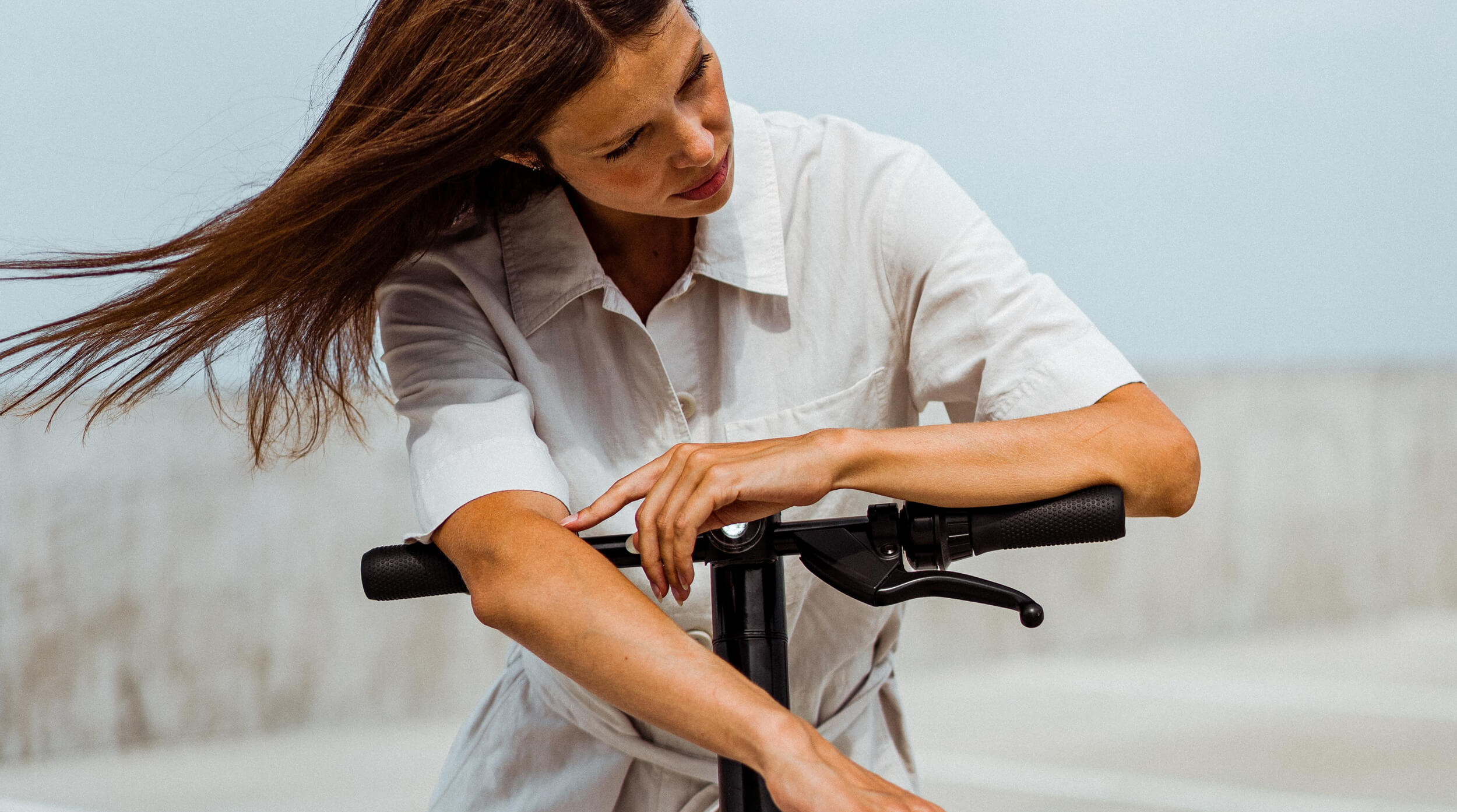 The First Actively Anti-Greenwashing E-Scooter in the World
This is a 100% bull**** free zone. We are not perfect but committed to being honest with both our customers and ourselves.
Äike was built on the fundamental principles of leading by example, actively combatting greenwashing, and improving ourselves where necessary. All of our suppliers have been chosen through careful consideration and always include a guarantee of high-quality working conditions and fair wages.
It's getting hot here on planet Earth.
We are serious about sparking a change as a whole. This is why this e-scooter is built to last–it's about using, not consuming.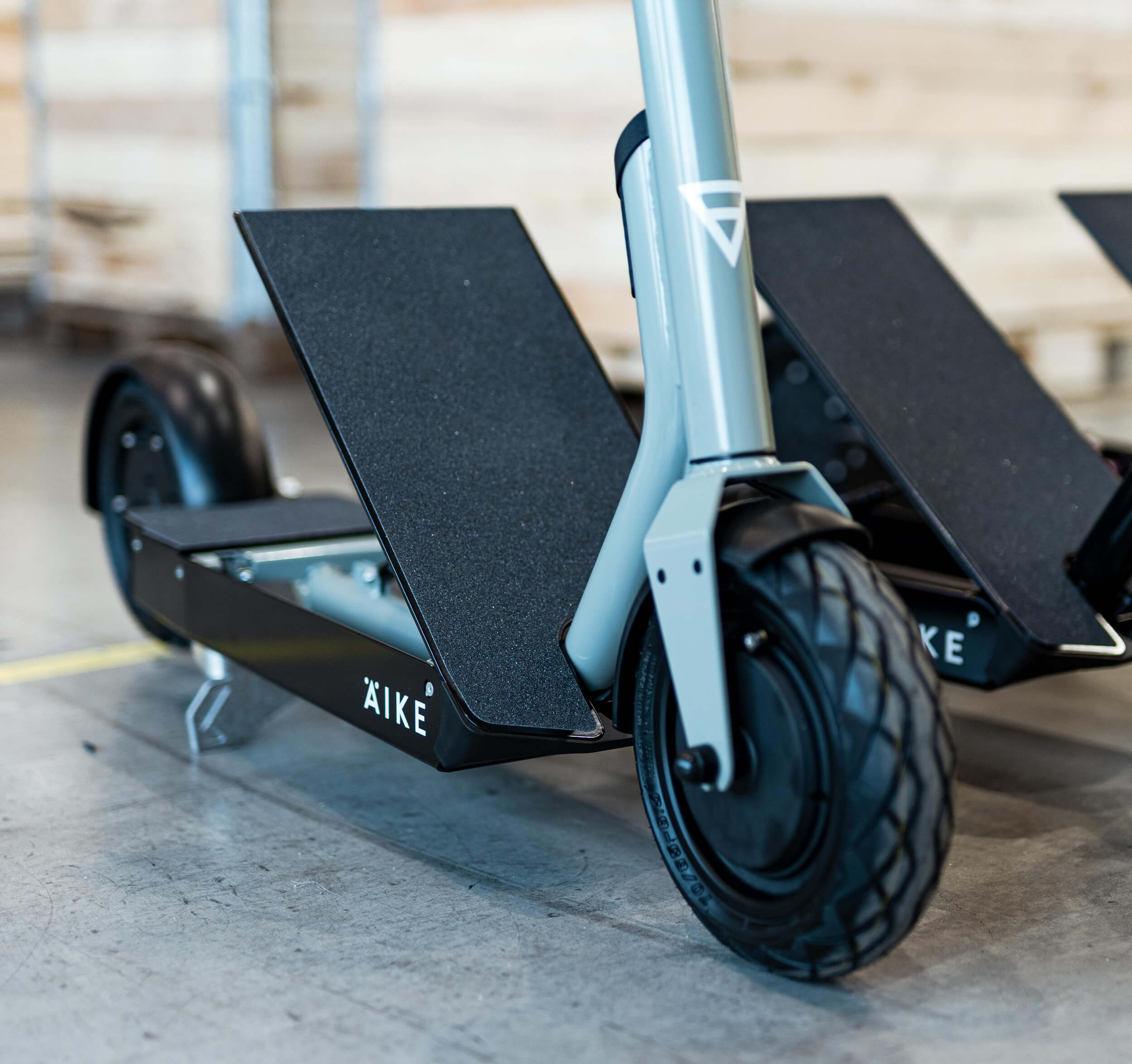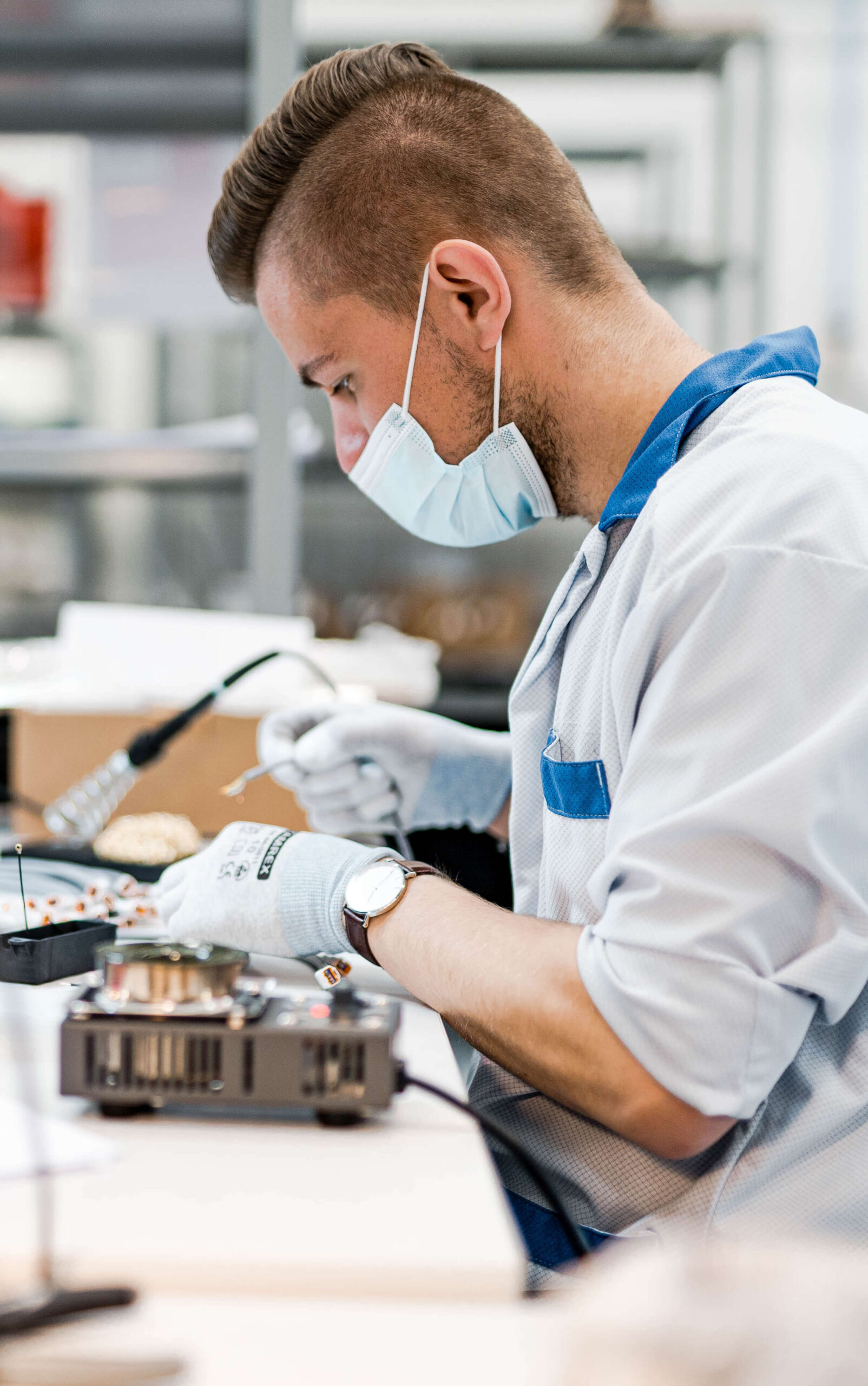 The inspiration for developing ….
The inspiration for developing our own scooter was sparked by the years of industry expereince our talented team on engineers and manufacturers possess. Our team came to realize that despite the seemingly carbon-neutral riding experience, most other e-scooters on the market are dreadful for both the envirnmont and traffic infastructure as a whole. Don't even get us started with most free-floating rental scooter models…
You know the saying: "if you want something done right, you have to do it yourself" ?
Well, that's exactly what we did.
An E-scooter from
E-stonia
The first e-scooter 100% developed & made in Europe.
Here is a map of the country of origin for every single component of Äike. Over half of the scooter is made from local Estonian materials. Everything we can not yet produce ourselves comes from our reputable suppliers around the world to ensure the most durable riding experience.
Visually represented by % of the total mass of a fully equipped Äike e-scooter with 2 batteries

The birthplace of Äike – Estonia – is a Baltic wonderland located in the North of Europe.
Äike is designed and manufactured by our own team of world-leading developers and engineers right in the center of Tallinn, Estonia. Their years of industry experience not only allow valuable insight into the world of e-mobility vehicles as a whole but also allow our team to have full control over the scooter itself. From software to hardware to design – we do it all.
Furthermore, Äike's sourcing team does everything in its power to constantly innovate and hunt for as many local European recycled components and primary materials as possible. Unfortunately, we're not at 100% yet, but we're doing better than everyone else in the world.
Don't believe us? We dare you to follow the supply chain or manufacturing information of any other e-scooter on the market. Hard to find data? Well, there is probably a reason it's being hidden…
In order to be completely transparent, around 36% of each Äike's raw material still comes from Asia – simply put, because we haven't worked out the infrastructure to produce these bits in our backyard yet.
Have any leads on local sustainable producers we could be interested in? Contact us!
Longevity is crucial
We'd rather die from old age than climate change
Äike is built to last – we offer a 10-year warranty for the frame and a 5-year warranty for the batteries. But with regular maintenance and proper care, we are more than certain that the components could last even longer.
After its long life, Äike is 92% recyclable, meaning the absolute minimum amount of waste is generated. The cherry on top of the cake is that all of our production works on 100% green energy.
More benefits of committing to a long-term relationship with Äike?
With our integrated IoT system, you'll be able to receive over-the-air (OTA) updates from thousands of kilometers away in a matter of minutes – minimizing the transport pollution and saving your time on maintenance.
It's time to rethink our consumption habits and invest in longevity rather than novelty.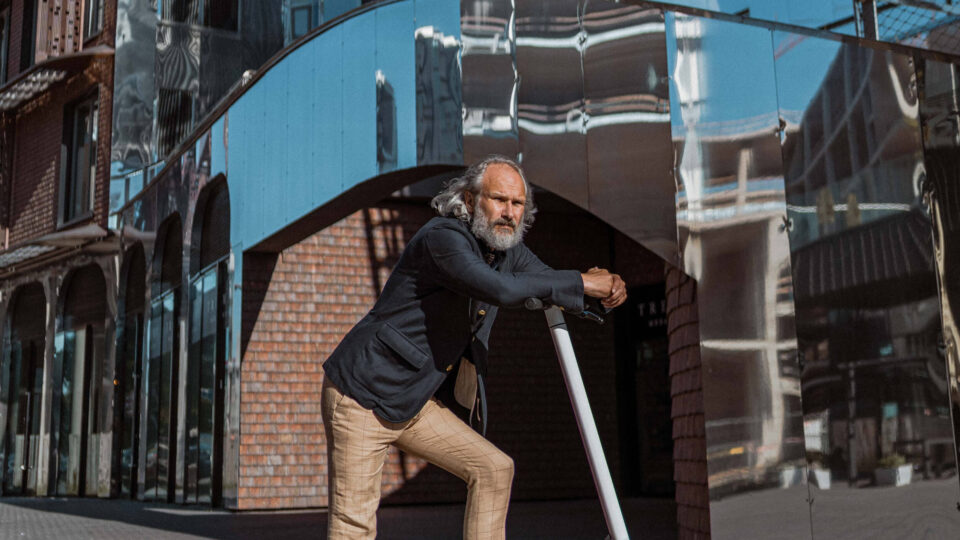 Time is running out
According to the World Health Organisation, – air pollution is directly responsible for an estimated 6.5 million deaths annually. In France alone, poor air quality has been associated with 55 000 premature deaths every year, with road transport being the main culprit.
The 21st-century human is often deemed the most stressed-out human to ever exist. Constant city noise, intrusive neon lights, and air pollution are definitely contributing factors to this phenomenon.
Our cities have currently been designed to prioritize vehicles, not humans. Many local governments around the world have already started actively combating this by creating light vehicle infrastructures and investing in more greenery around our cities. Kudos to Paris for example, that decided to eliminate 72% of its on-street parking spaces in 2020. Cities need to take action but we, the citizens, also have a crucial role to play.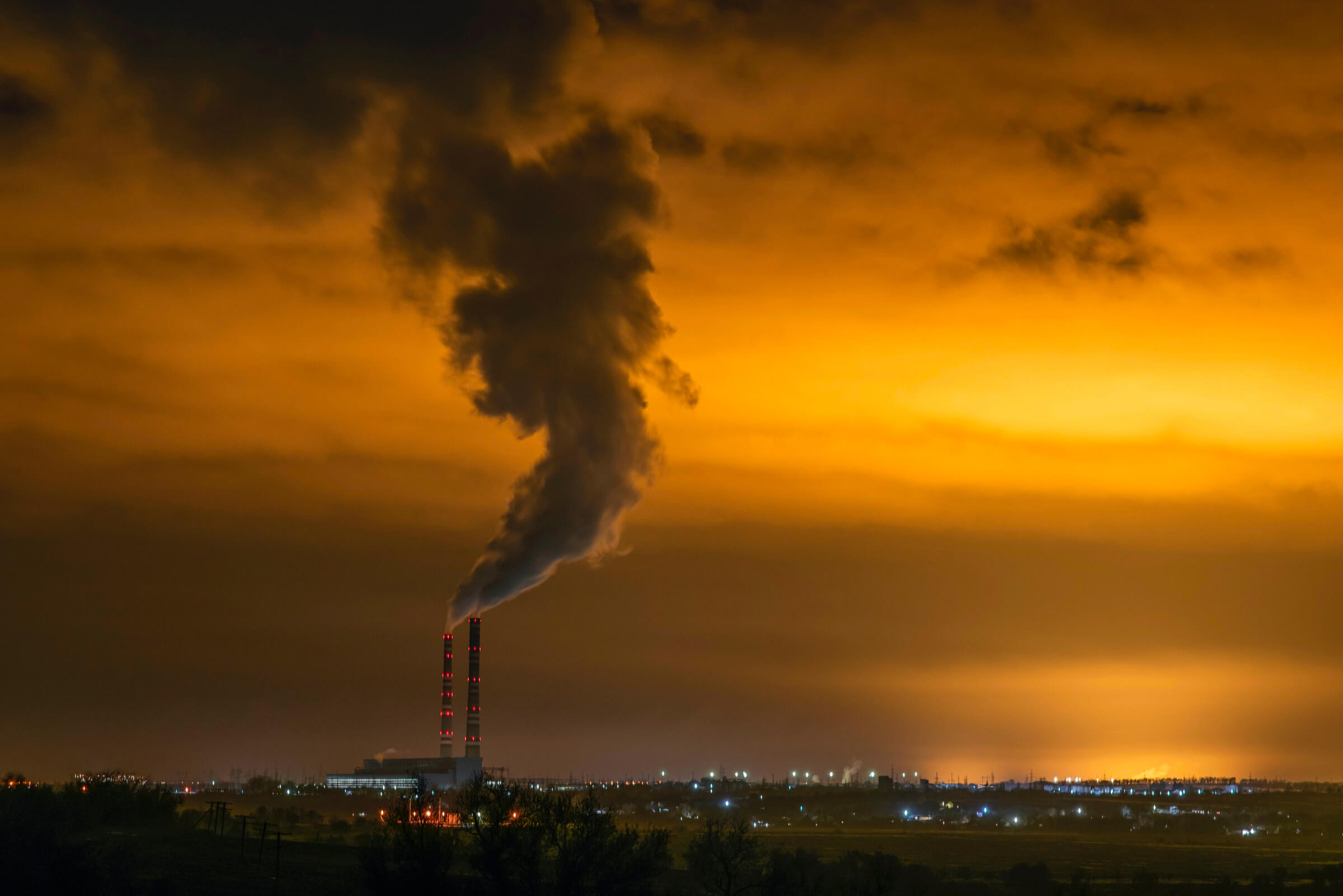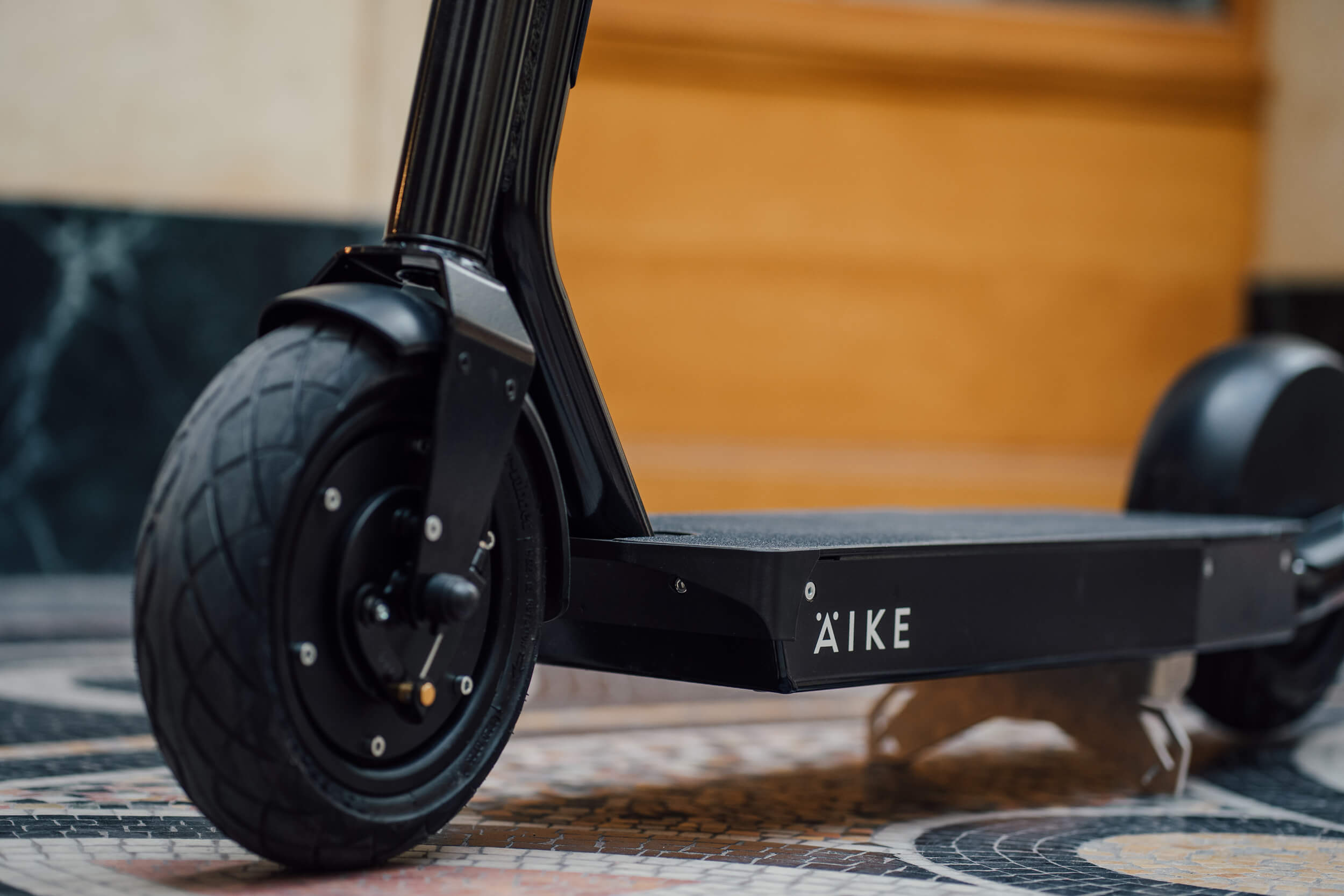 Source: INRIX 2019 Global Traffic Scorecard
In 2019, drivers in Paris lost 165 hours on average in traffic congestions. That's almost 7 full days!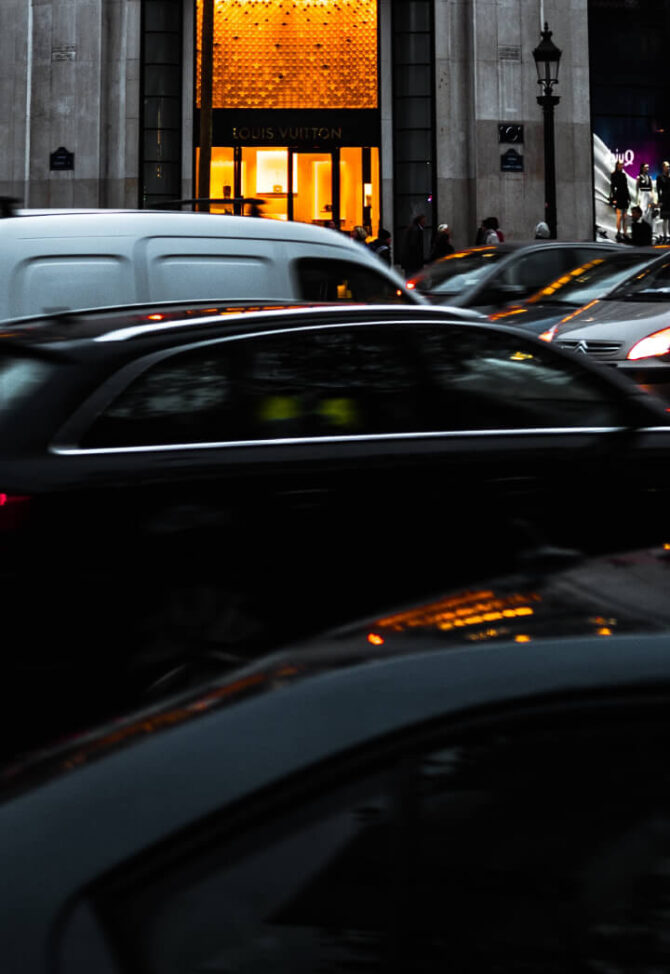 Ride or die.
Ride or die.
Ride or die.
Ride or die.
Ride or die.
Ride or die.
Ride or die.
Ride or die.
Ride or die.
Ride or die.
Ride or die.