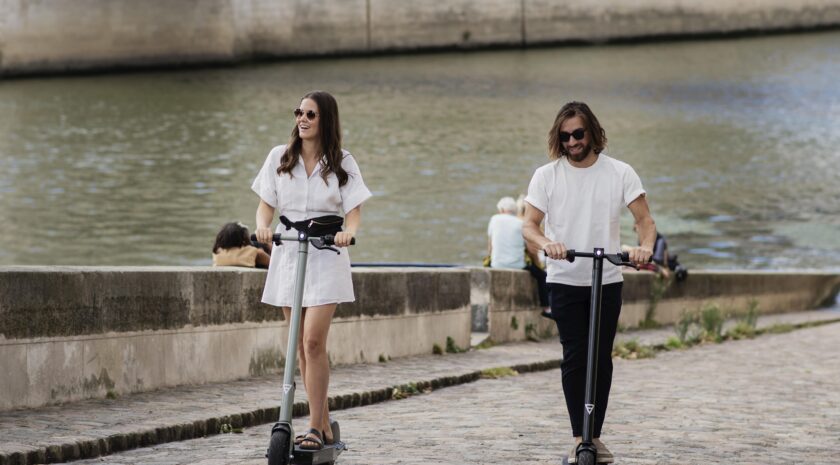 The Äike electric scooter is sold under the environmentally friendly tagline and has two removable batteries with a total of 680 Wh. We tested the endurance of the machine and its specificities on this crucial point.
Äike is a brand created by the CEO of Comodule, an Estonian company specialising in connected solutions for electric bikes and scooters. Like many manufacturers of such devices, it focuses on the eco-friendly aspect of the electric scooter. The company goes even further and boasts that 42% of the materials used are recycled, with 92% being recyclable at the end of the electric scooter's life. Äike also claims that the entire production process is based on renewable energy sources, and that most of the production takes place in Europe. However, the whole thing comes with a hefty price tag of €1890.
In this sustainable approach, the choices made around autonomy are also interesting. To begin with, the Äike electric scooter has two batteries that can be easily removed from the machine. Simply go to the dedicated mobile app and ask for the battery compartment to be opened so that a jack lifts the deck and gives free access to the two 43.2 V 7500 mAh batteries. Removing them is very easy, as is inserting them. Simply sliding them into their slot connects them to the scooter.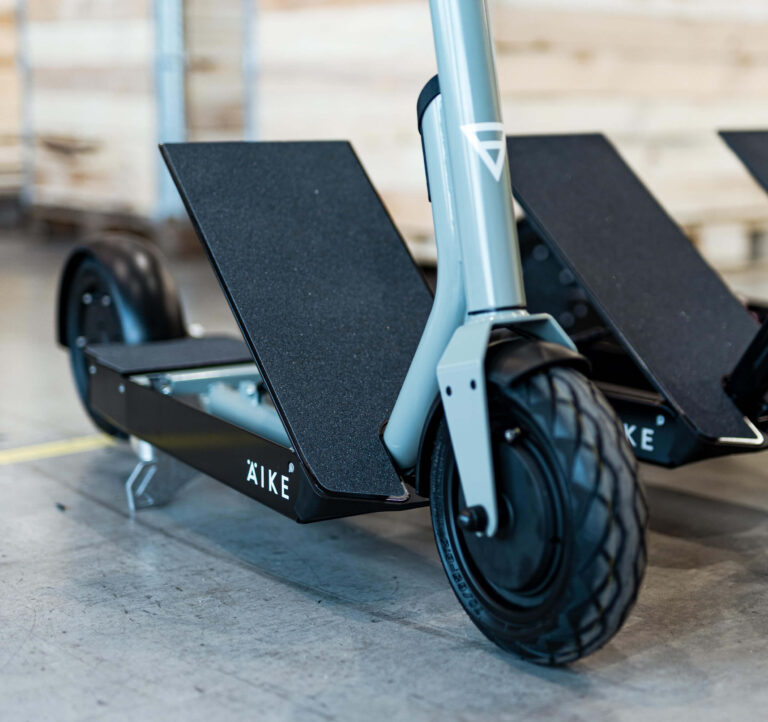 Easy-to-replace batteries
There are several advantages to this choice. Firstly, the failure of one of the batteries does not mean that the Äike scooter has to be shut down. The vehicle can continue to run until the second battery is replaced. It is also possible to purchase additional batteries, which can be used on the fly to extend the range. Finally, the batteries can be removed and recharged directly. This is handy when you consider that the Äike weighs over 27 kg and will sleep more easily in a bike park or garage where a power socket may not be available. A magnetic connector is also available at the base of the stem to recharge the two batteries directly.
One regret is that the battery access door cannot be opened easily without the application. The latter does not appear to be perfectly waterproof and we quickly found dust, traces of moisture, and small gravel inside. Äike nevertheless assures us that its electric scooter is weatherproof.
A correct yet underwhelming autonomy
The manufacturer promises that its electric scooter is capable of running for 40 km on a single charge. As is almost always the case, we didn't reach this value during our test. We were able to ride for 32 km on our usual route, which was mostly flat with a few marked hills. Note that this endurance was measured at an outside temperature of 10°C and could therefore be slightly higher in warmer conditions. All this was achieved by a 65 kg rider; a heavier rider will logically lose a few kilometres of range. The Äike scooter therefore achieves a performance similar to that of a Xiaomi Mi Electric Scooter Pro 2.
In absolute terms, the Äike's range is satisfactory, especially as its performance is good, as we will explain in more detail in its full test. However, we expected more from an electric scooter that is not able to fold (!) and that, therefore, can only rely on itself. Such a machine, which is destined to be used on the road, should be able to cover as many kilometers as the Z8 Pro (48 km of autonomy), even though it is lighter and more transportable.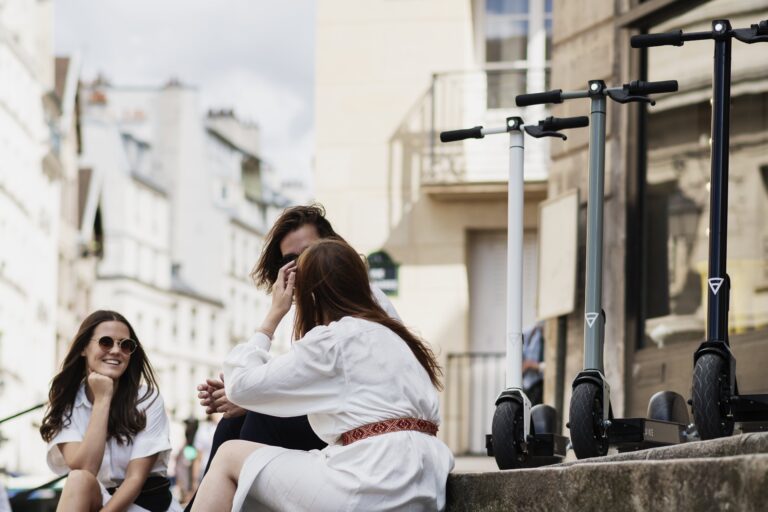 A very fast charge
The Äike makes up for this by offering a particularly fast charge. It takes just over 4 hours to fully charge the empty battery. This time places it among the best students of our comparison, alongside the E-twow Booster V and far ahead of the more than 7 hours required by a Z8 Pro or a Pure Air Pro LR.
The connected functions of the Äike electric scooter do not help it to keep its battery full when not in use. The Äike was charged to 95 percent, but when it was left in the garage for five days, it was left at 25 percent without having traveled a centimeter. However, a third, non-accessible battery is supposed to be present to maintain these functions. All this for – we'll come back to this in our full test – rather unconvincing functionality.
Article translated from French. Original can be found here.