Set it up in only 15 minutes:
1. You, (the Employer!) sign up to Äike Employee Partner program & decide on the best benefit formula for your team.
2. The eligible employees receive a unique code they can insert when they choose the subscription package of their choice. 
3. Once the initial payment is received, the scooter is delivered to the employee's address.
This could be a full subsidy or a partial % subsidy.
We offer a wide array of transport & payment solutions – we'll definitely be able to find your match!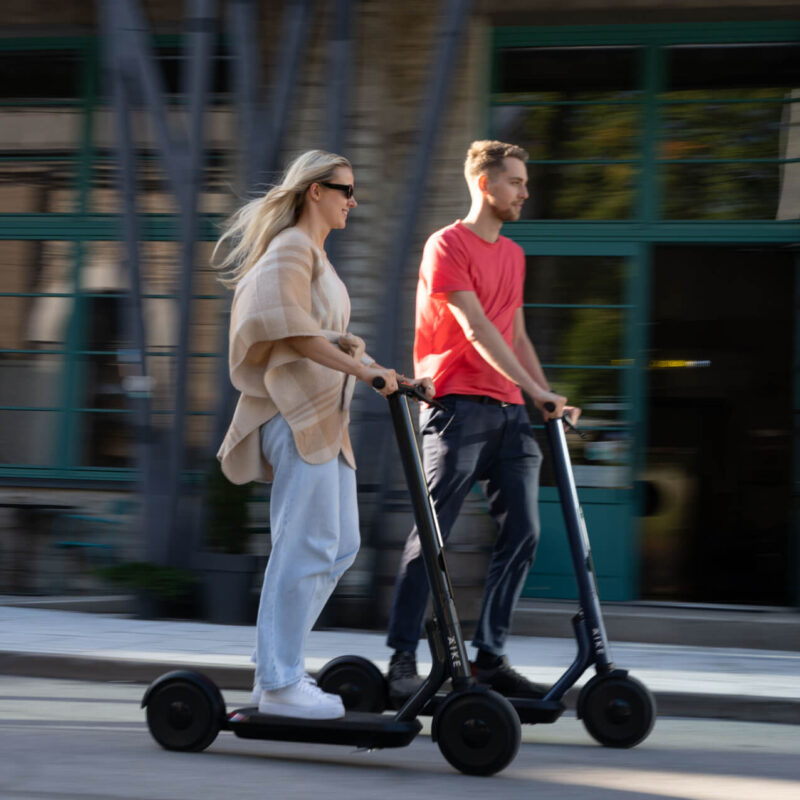 Benefits for the Companies
Easily Implemented Wellness Perk
An e-scooter subscription is an affordable and health-enhancing benefit that demonstrates your commitment to your employees' well-being and future.
Green Commuting Champion
Embrace e-scooters to reduce carbon emissions, signaling your company's unwavering dedication to sustainability.
Stress-Free Parking Solutions
E-scooters free up valuable parking space, alleviating the strain on workplace parking availability and associated management costs.
Talent Magnet
Attract and retain top talent with unique perks like subsidised scooters, demonstrating your commitment to employee well-being and convenience.
Positive Corporate Image
Supporting eco-friendly commuting paints your company as forward-thinking and responsible, resonating with clients, partners, and prospective hires alike.
Enhanced Mobility
In urban settings, e-scooters empower employees to navigate swiftly to meetings and errands, boosting productivity and time management.
FOR EMPLOYERS
Ready to sign up?
FOR EMPLOYEES
Want your employer to sign up?
Tell us who we should send our proposal from the HR, so we can sign you up for Äike Employee Subscription and  get you on the scooter more quickly.