We know what we're doing!
Äike has powered over 3 million kilometres of successful fleet rides around the globe.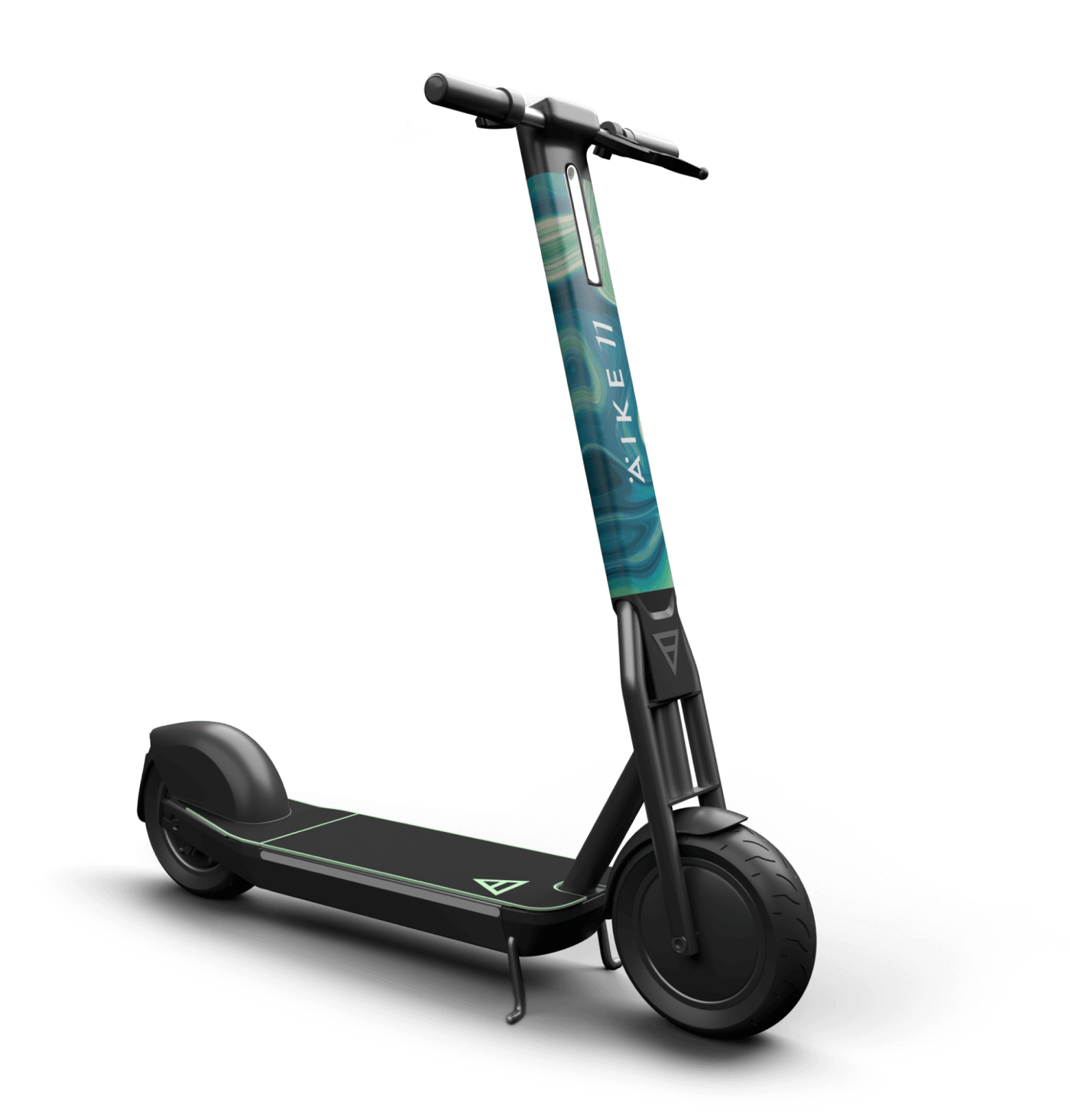 An Even Stronger Frame
Äike 11's new steel frame and H-shaped fork provides even more durability and stability to the rider. Äike 11 ensures even the bumpiest paths and sketchiest of streets won't stop your rider from rolling.
Stronger
Safer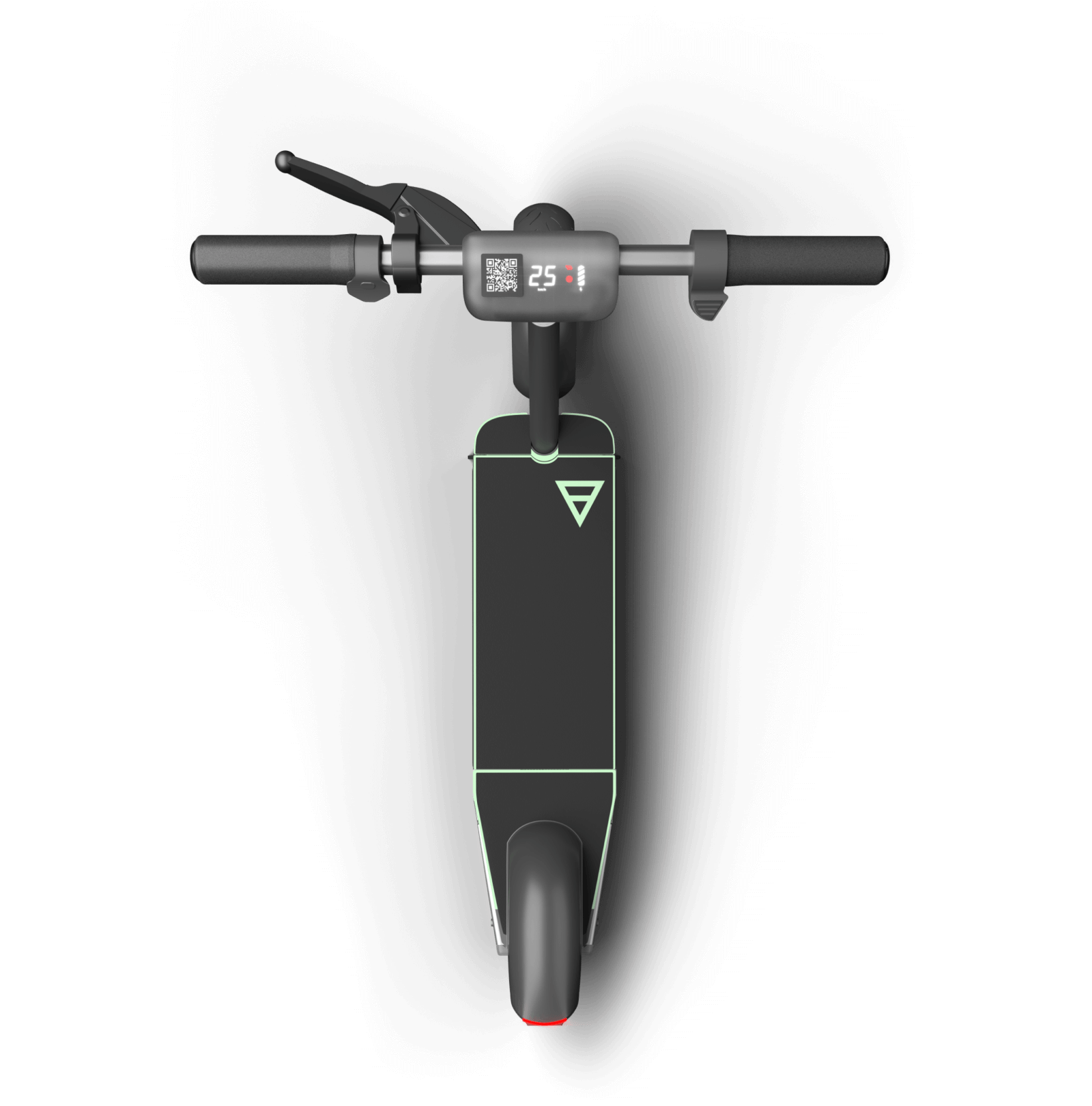 New! A Display & Phone Holder
The Äike 11 comes with an optional display with speed & battery settings. Plus, Äike still keeps their riders of all shapes and sizes comfortable with both feet planted side-to-side firmly onto the large standing deck.
Control
Stability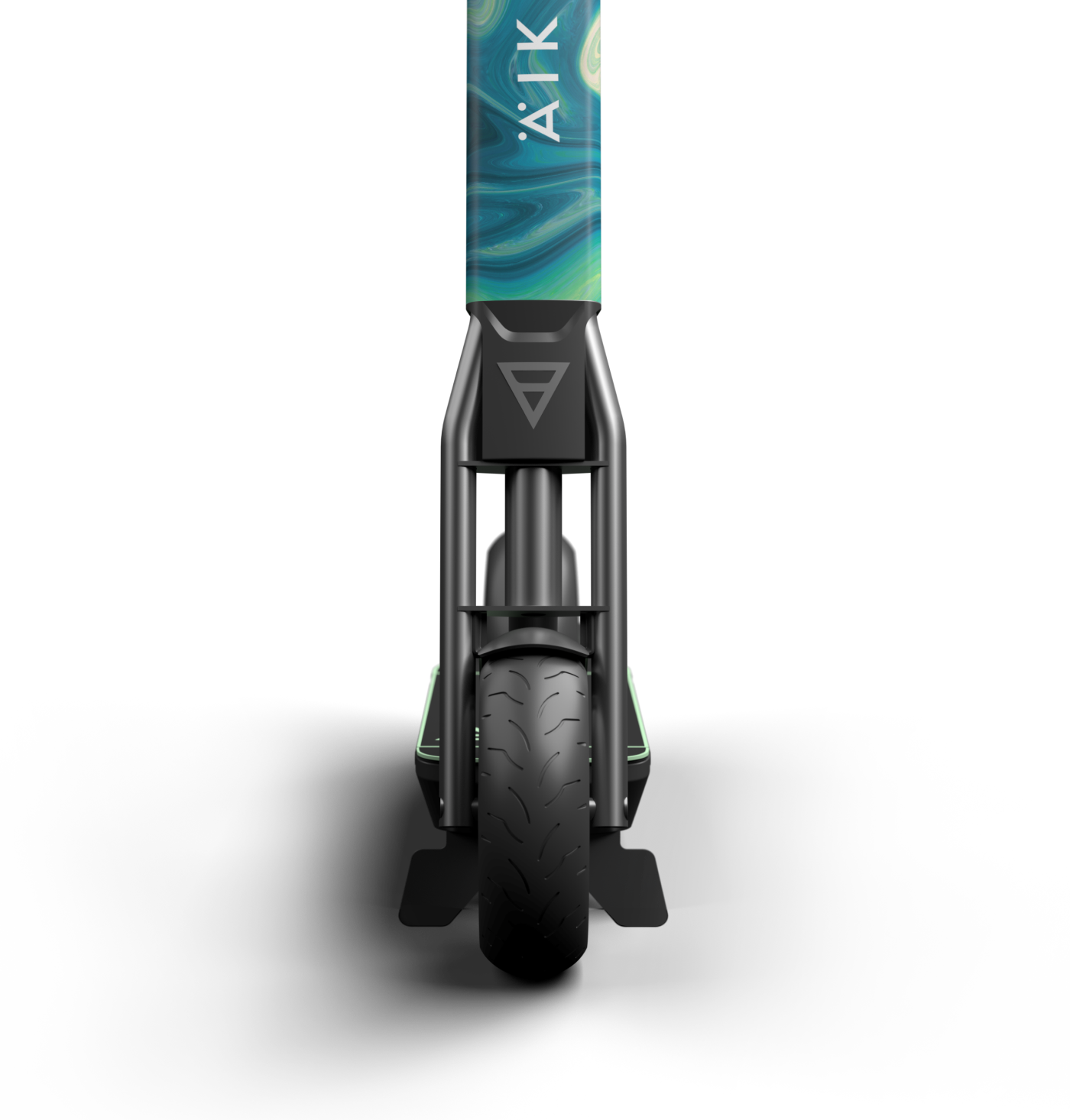 11″ Large Wheels
Why is Äike 11 called 11? An homage to our 11″ tires is a fair guess. Ride freely in rain, snow or hail and on both bike paths and bumpy roads. The large pneumatic & puncture-proof tires ensure safety on any surface and in any weather conditions.
No Slip
Rainproof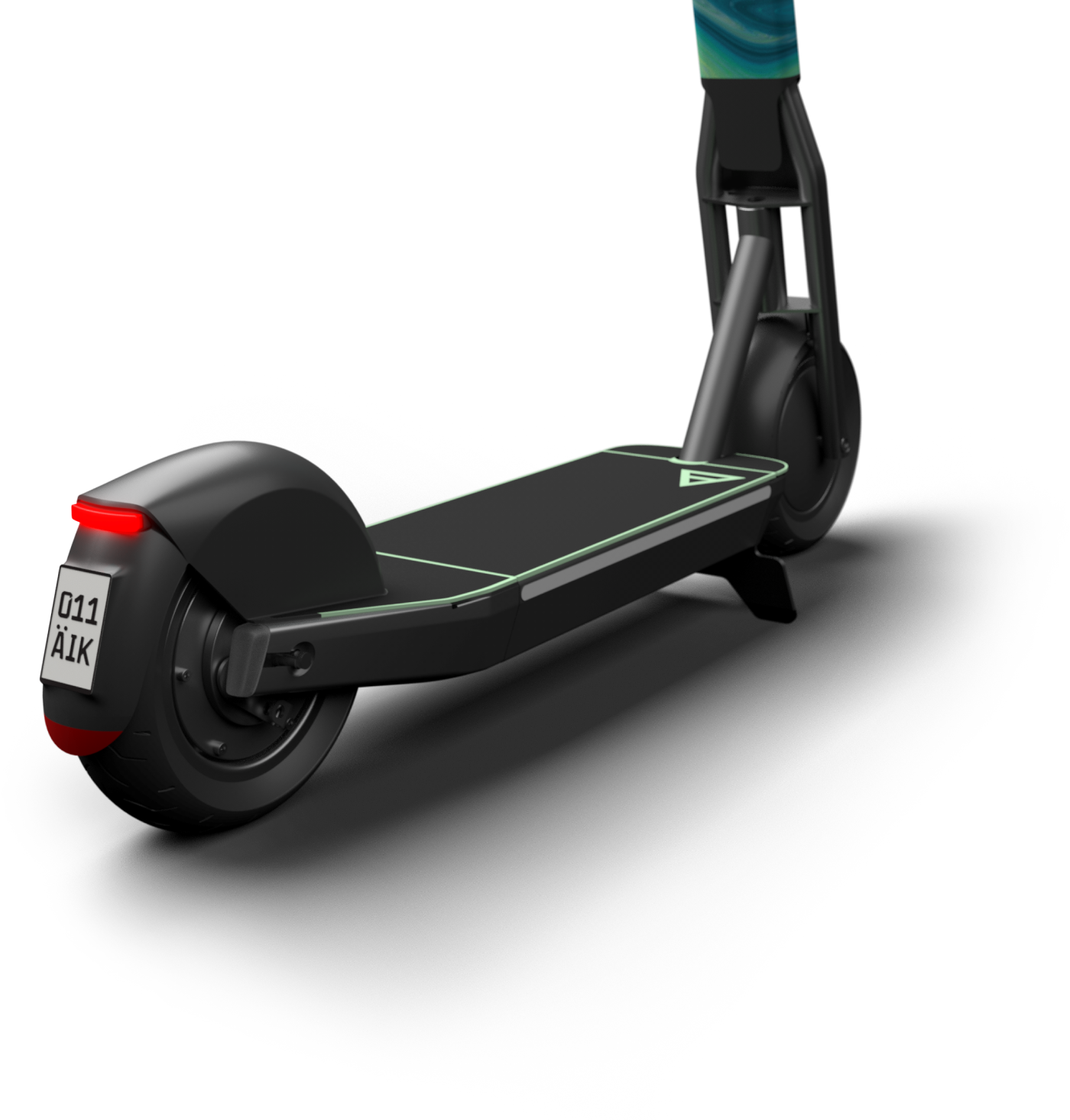 Compliant with all EU‑regulations
From licence plates to breaks – Äike 11 is fully complaint. Our double breaking system – front mechanical & rear electrical – are to thank for providing the smoothest, safest and shortest braking distance on the market. Scooter also features: Licence-plate holder. Turning lights front and back
Precise
Intuitive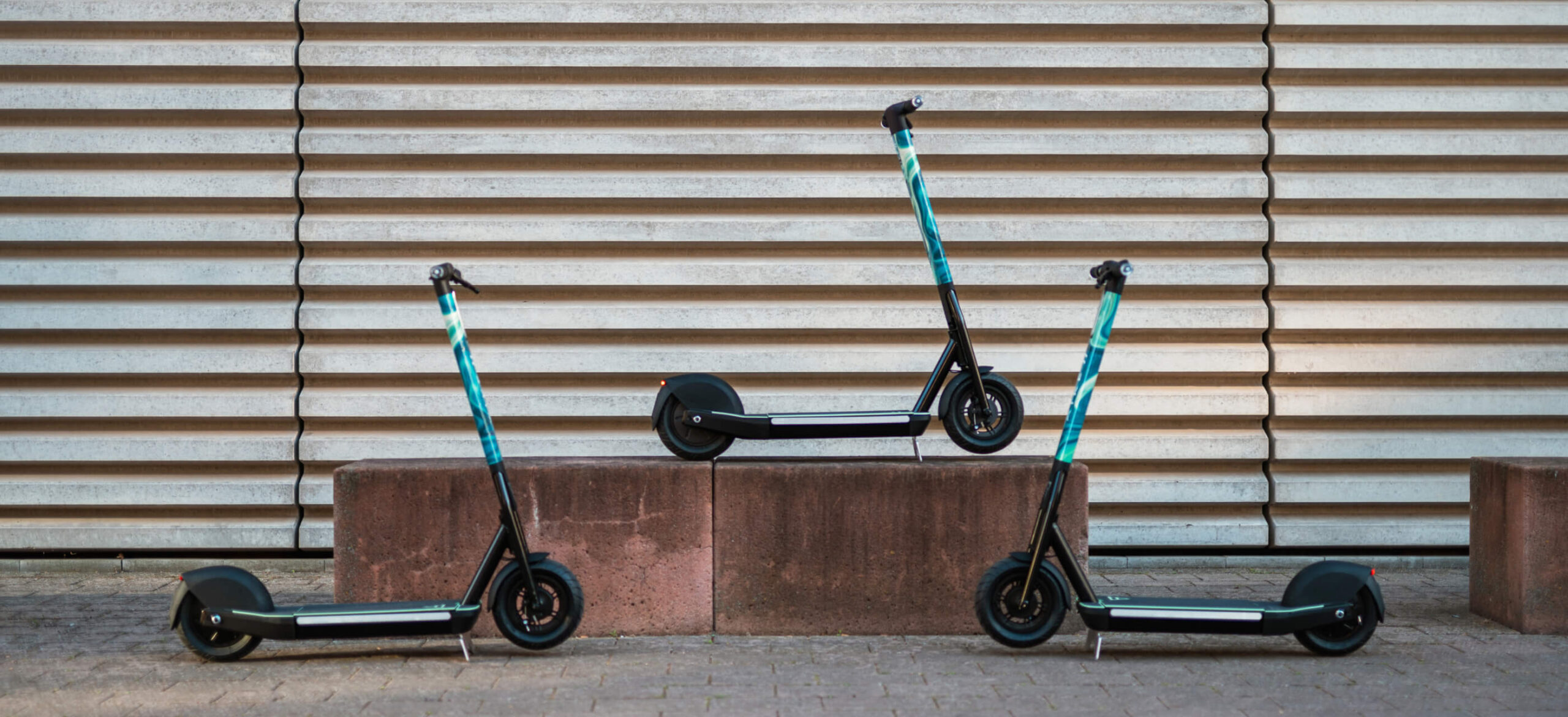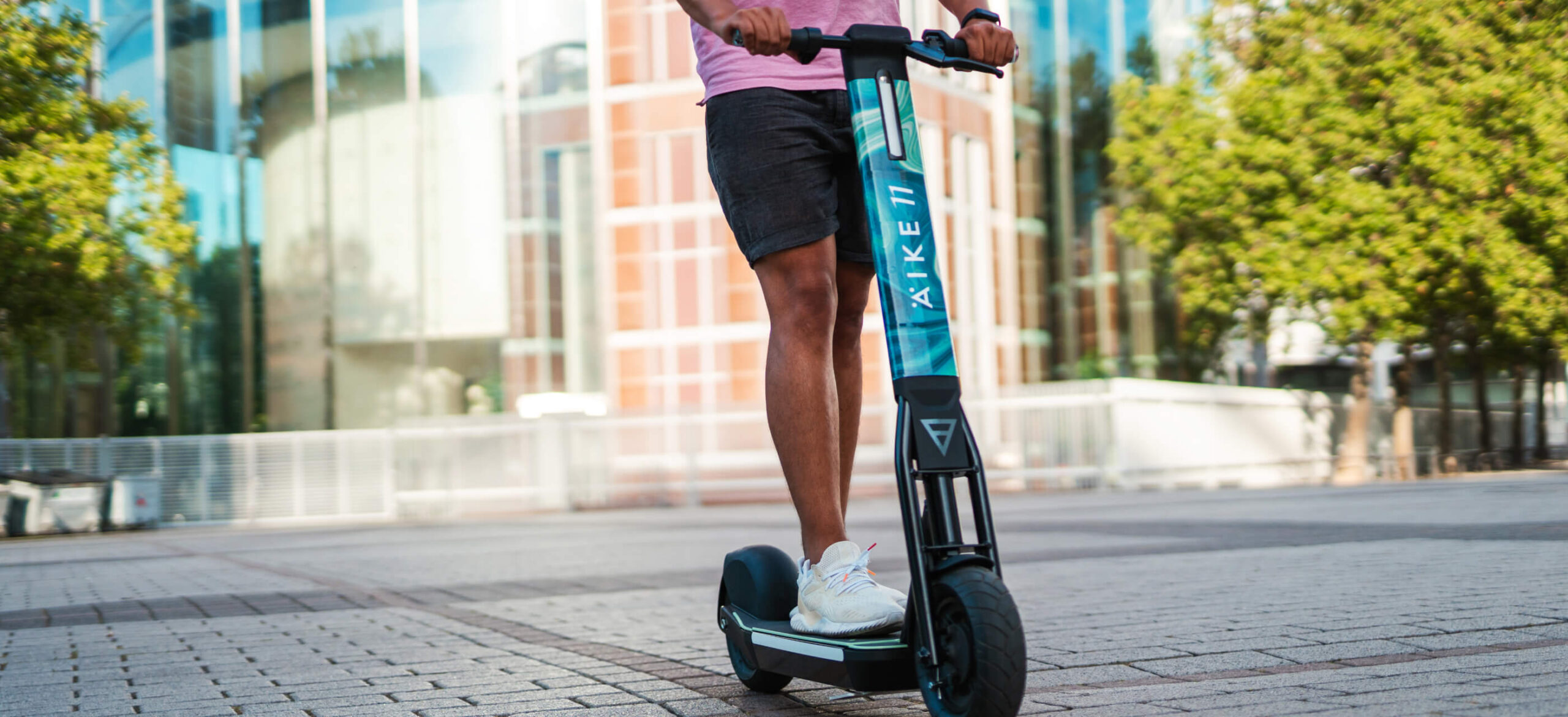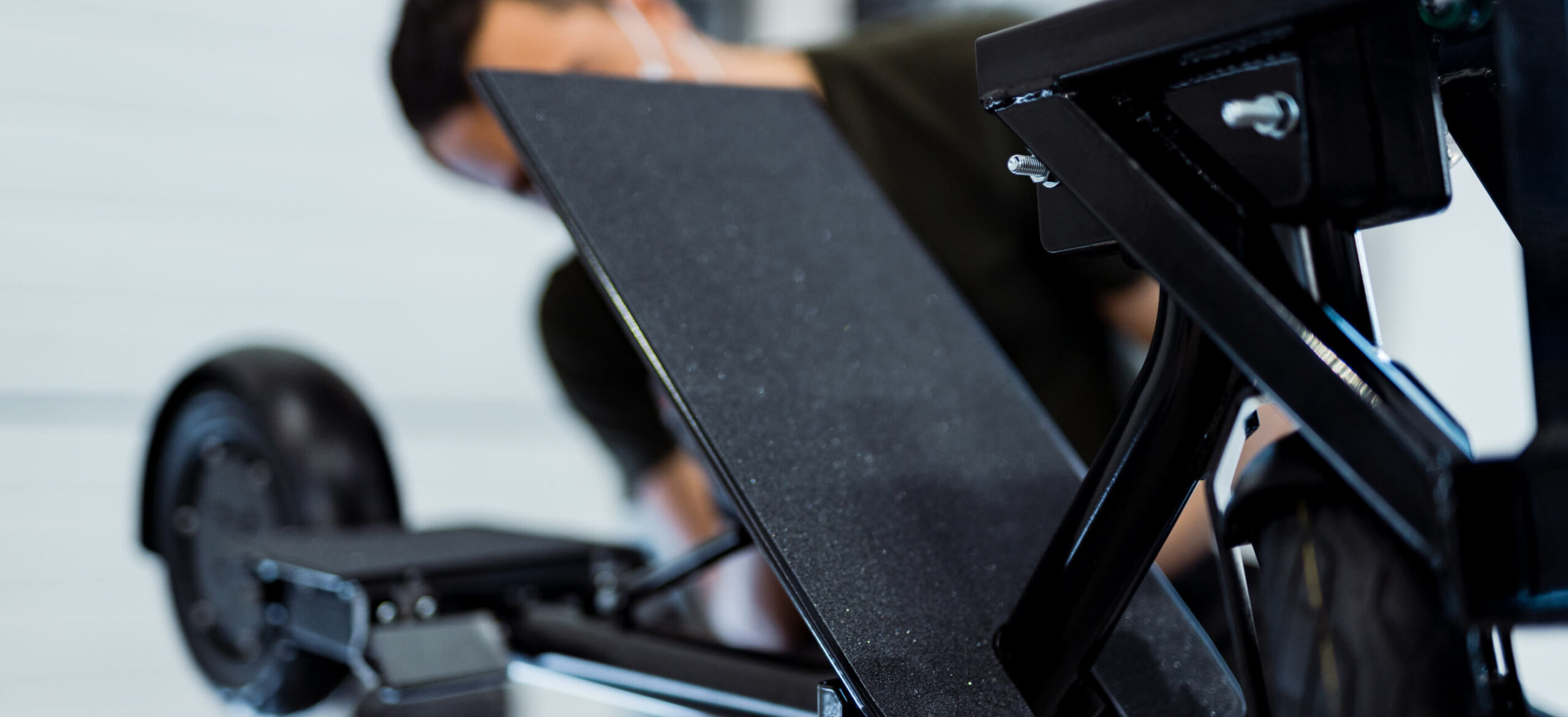 Durable, Sustainable &
Tender-friendly
Made from 42% recycled materials
92% recyclable after the scooter's lifespan
Assembly based in Talllinn, Estonia
Manufacturing runs on exclusively renewable energy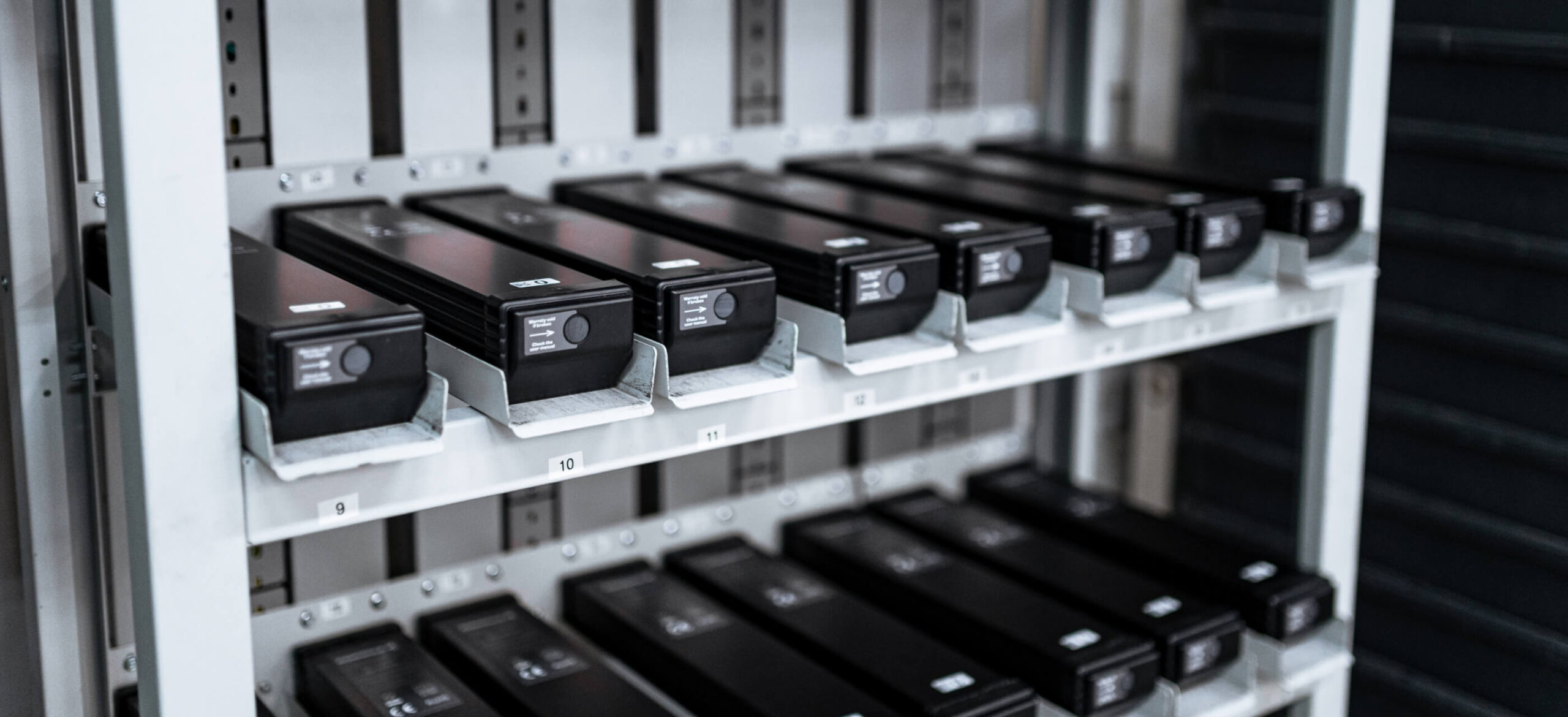 Charging stations, swap bikes & more – the whole package
Charging cabinets charge up to 50 batteries at a time
VOK electric cargo bikes for energy-efficient battery swapping on
streets and unaccessible areas
Built-in IoT connectivity enables over-the-air updates
Case studies
Fleet size: 200+ Äike e-scooters
Active since: Summer 2021
Tech specs
We recommend you make sure your country's legislation is compliant with Äike's specs.
Practicality
Maximum speed
25 km/h*
* Subject to local regulations
Dimensions
Standing deck width
200 mm
Standing deck height
152 mm
Features
Battery
Swappable, charging time 3 hours
Brakes
Mechanical drum brake & regenerative electrical brake
Display
Speed and battery state of charge indicator
Water resistance (Ingress Protection)
IP66 vehicle, IP67 electronics
Charging port
Optional add-on
Compatible with these software options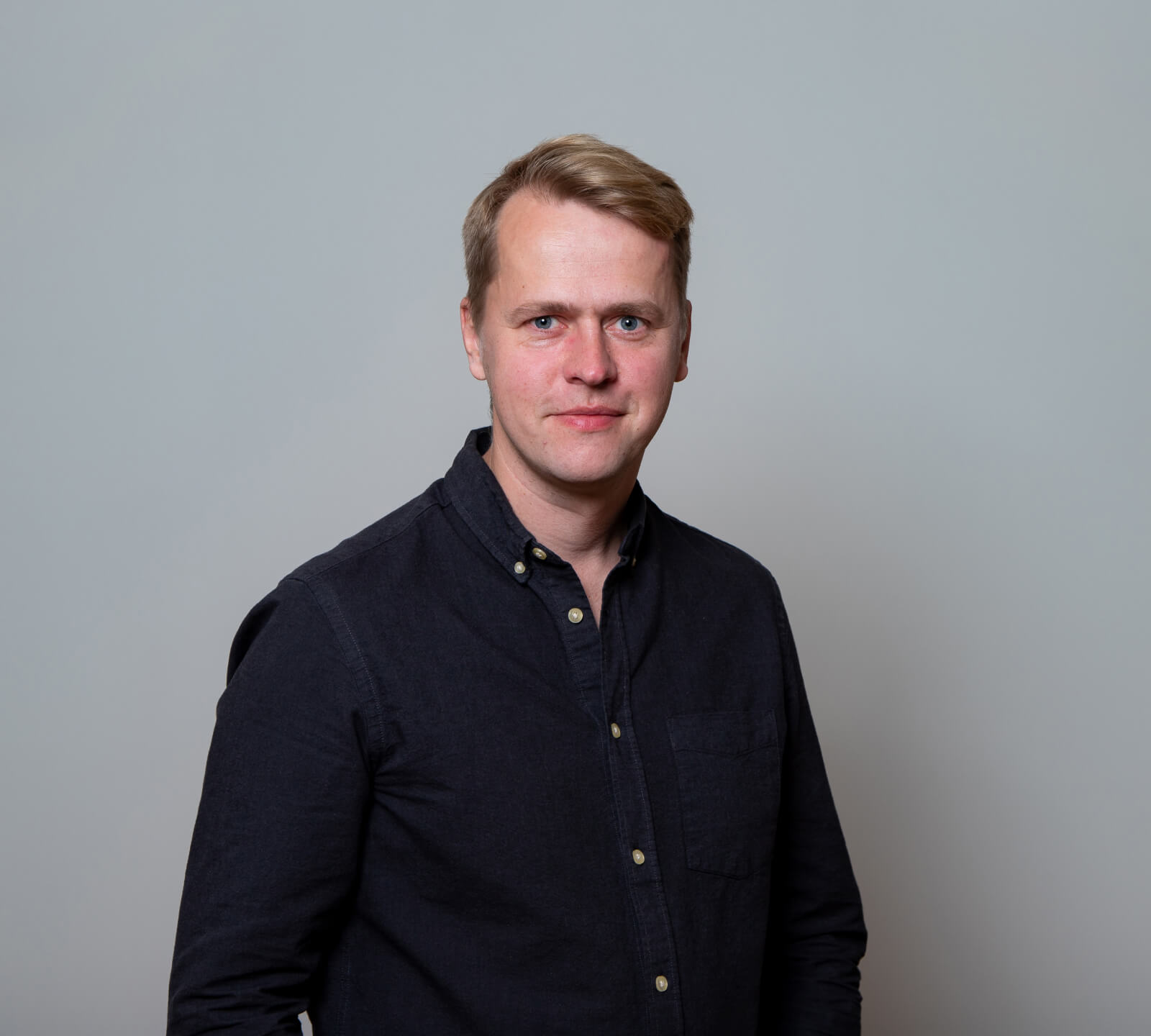 Rivo Riistop
– Sales Manager for Shared Mobility Solutions
We're here every step on the way to help you set up your fleet and manage day-to-day operations. Contact us for more info: