The only e-scooter you can charge with a laptop charger
The Äike T is the first light electric vehicle that can be charged with a regular USB-C laptop charger. And it doesn't stop there – you can use the scooter to charge your other devices too like a power bank.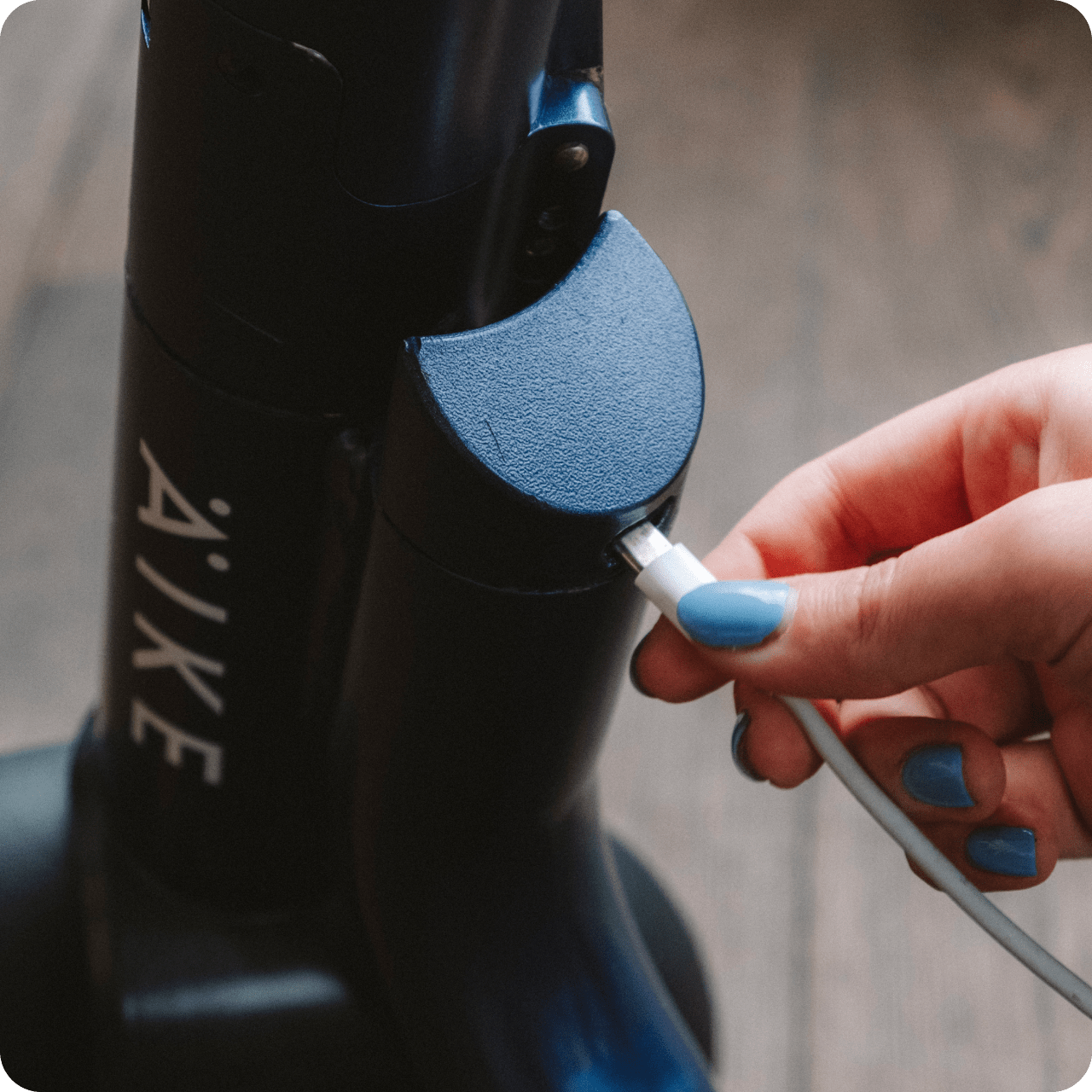 Tech specs
We recommend you make sure your country's legislation is compliant with Äike's specs.
Practicality
Maximum speed
25 km/h*
* Subject to local regulations
Maximum motor power
1000W
* Subject to local regulations
Dimensions
Standing deck width
200 mm
Weight
19 kg
* plus 3.8kg removable battery
Standing deck height
152 mm
Features
Kickstand
Double kickstand in the front
Wheels & tires
10 inch, tubeless pneumatic tires
Brakes
Mechanical drum brake & regenerative electrical brake
Display
Speed and battery state of charge indicator
Water resistance (Ingress Protection)
Weatherproof IPx5
Charging port
Outer USB-C port with 5V output capability
Running cost
€0.22/per 100km*
*Based on a fixed electricity price of €0.15/per kWhs
Ride smarter: a sleek display for speed control
The minimalistic display helps you keep track of speed and battery monitoring, as well as doubles as a dock to comfortably place your mobile phone to easily use the Äike app & a maps while riding.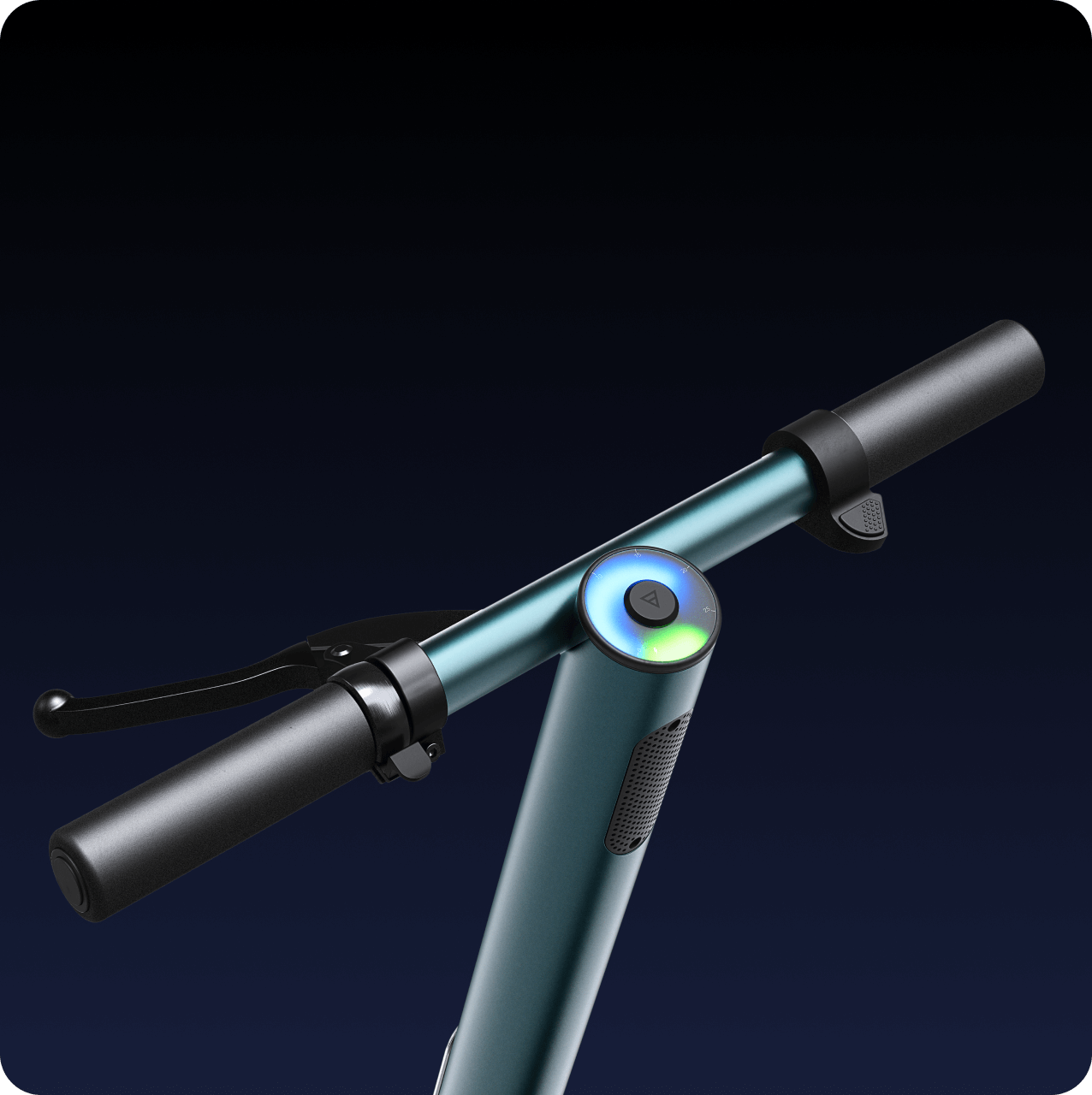 A removable battery for quick & clean charging
Store your Äike T in an attic, your garden, the street while comfortably charging the battery indoors. The scooter will be GPS protected even when the main battery is being charged separately.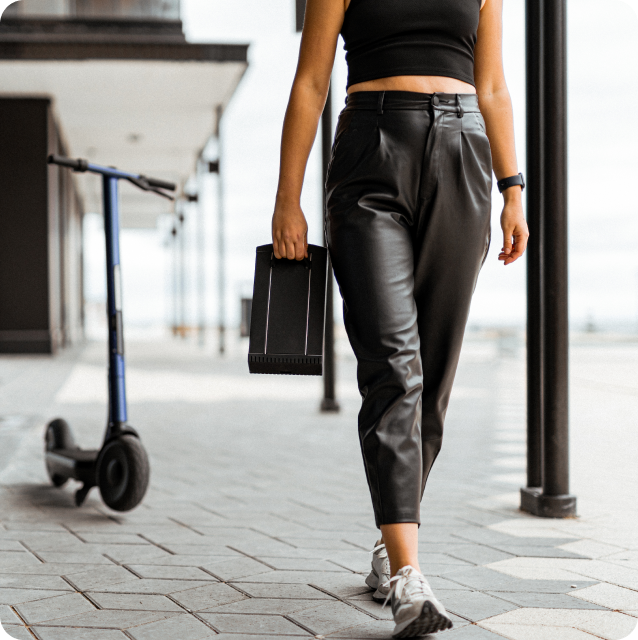 Cruise comfortably with our wide & sturdy standing deck
The strong and reliable standing deck will keep you going even if you hit a curb every now and again. Perfect for all weather conditions and shoe preferences.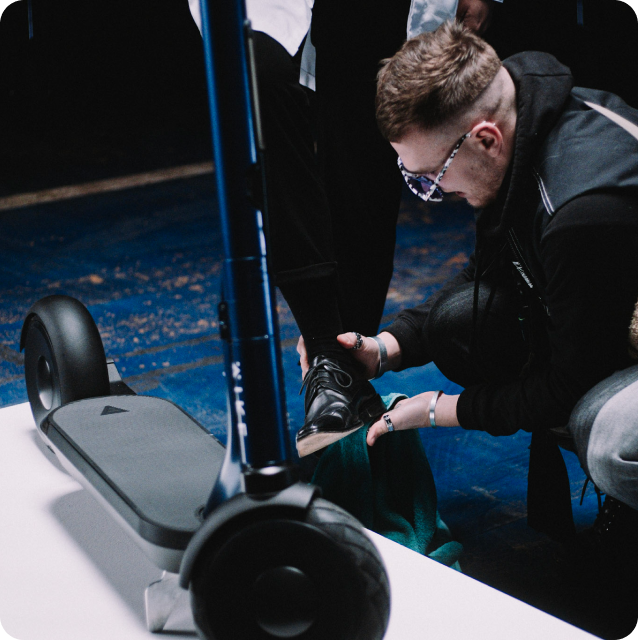 Ride safely and smoothly in any weather
As a scooter that has been developed in a wet and icy climate – the brakes & acceleration are designed to work perfectly in all conditions – even in puddles, on ice and under water.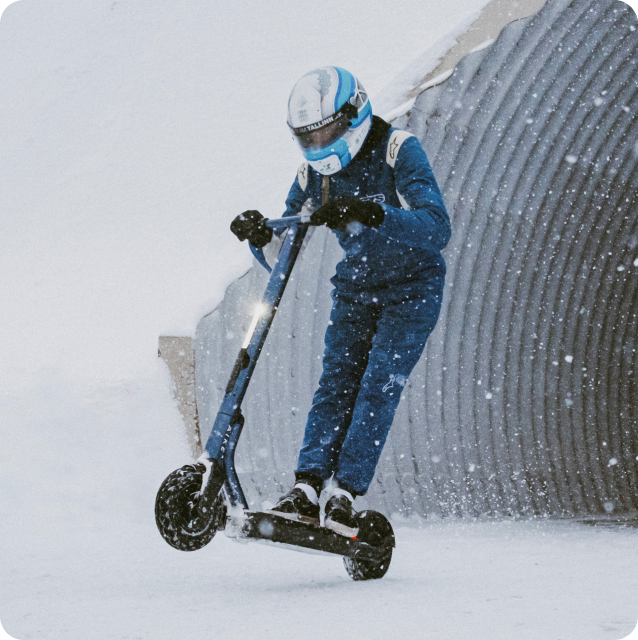 Here's what some
of you have said on Reviews.io
"I have been using it almost one year now and its perfect for work-home rides. Even when there is -15 degrees and ice outside it has not let me down."
Stemo
"Clean looking and very nice to drive. Good acceleration and hill climb performance. Mobile App makes it secure and comfortable to use."
Siim
"Äike is a comfortable ride – attacking kerbs in the city or going down the gravel roads in the countryside, it is always in its element"
Sten
Be the first to discover
new rides
Join our e-mail list for alerts on new cities, new products and exclusive discounts. No spam, we swear!
To see how we may use your informations, take a look at our privacy policy.