The Äike T Electric Scooter
World-class design &
High-tech innovation
The only scooter with USB-C charging and pure raw sex-appeal.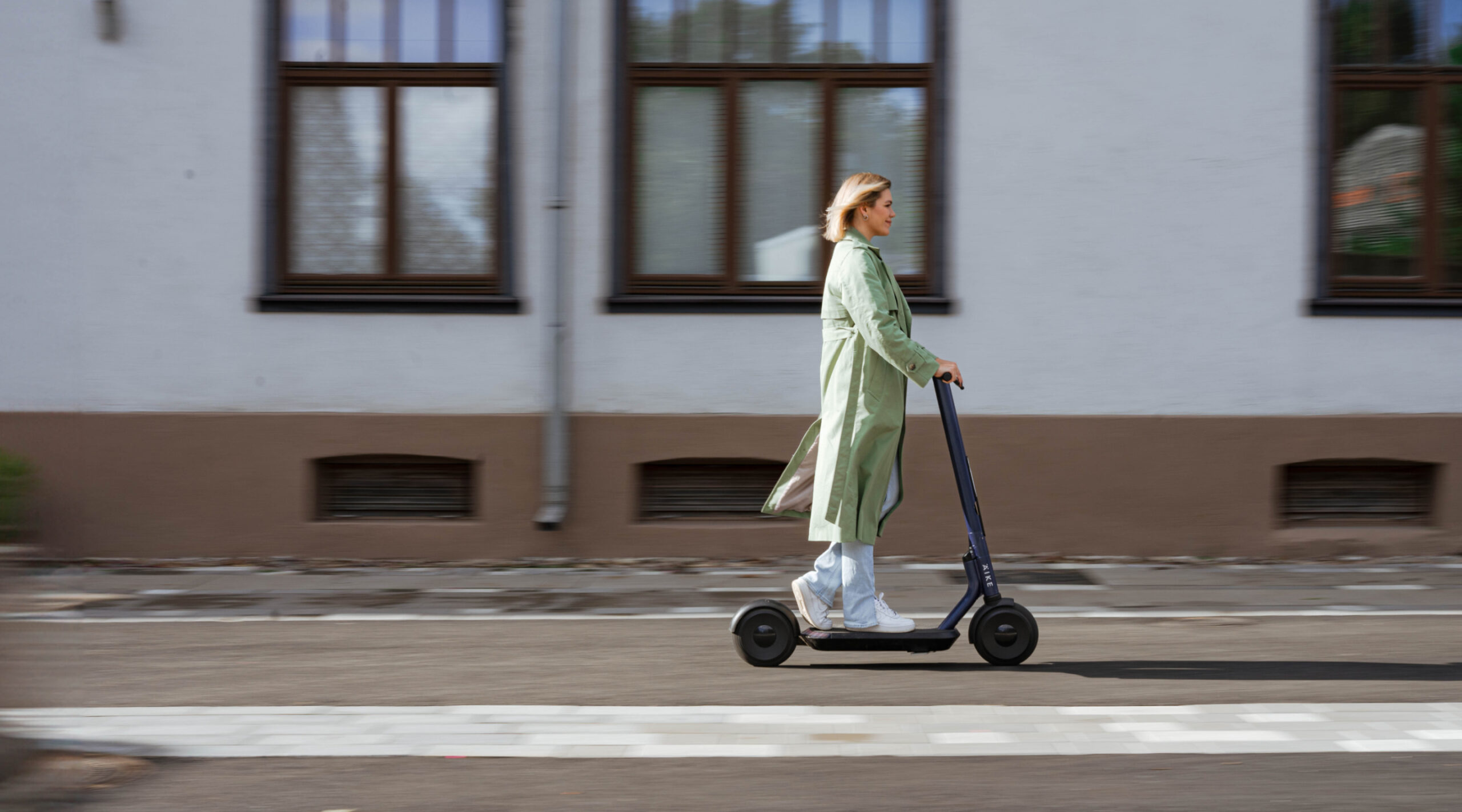 Äike subscription now available from €59/month
The smartest way to own an electric scooter
Fast delivery & replacements
We take care of all the repairs & maintenance
Monitor your subscription from the app
Affordable & speedy transport 24/7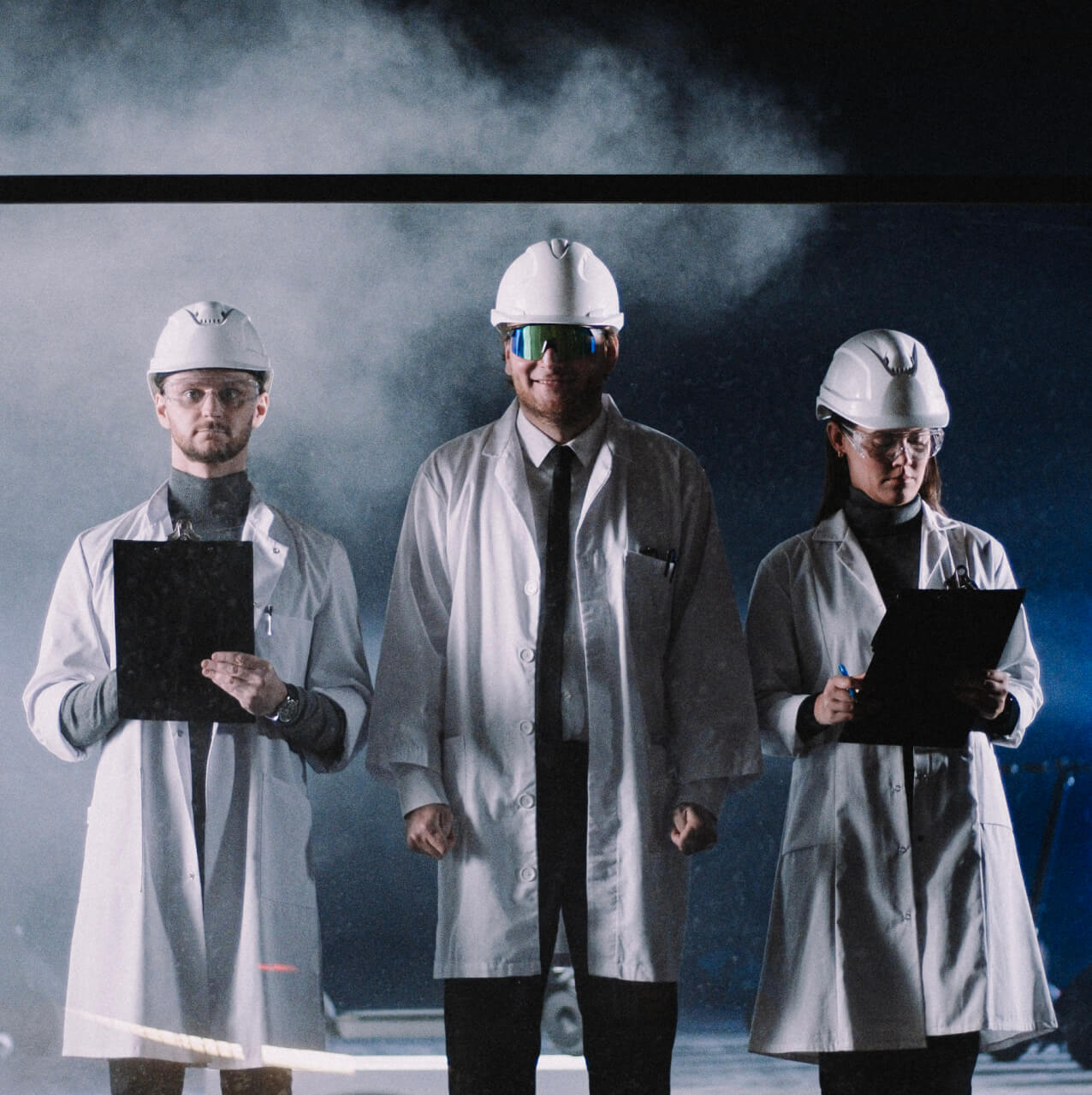 100% weatherproof
Because getting wet is a part of life. Plus kinda fun. So yeah, the weather is no longer an excuse for you to call that taxi. The new Äike T will take you out and about through even the toughest of storms. Riding with a rubber ducky is highly recommended.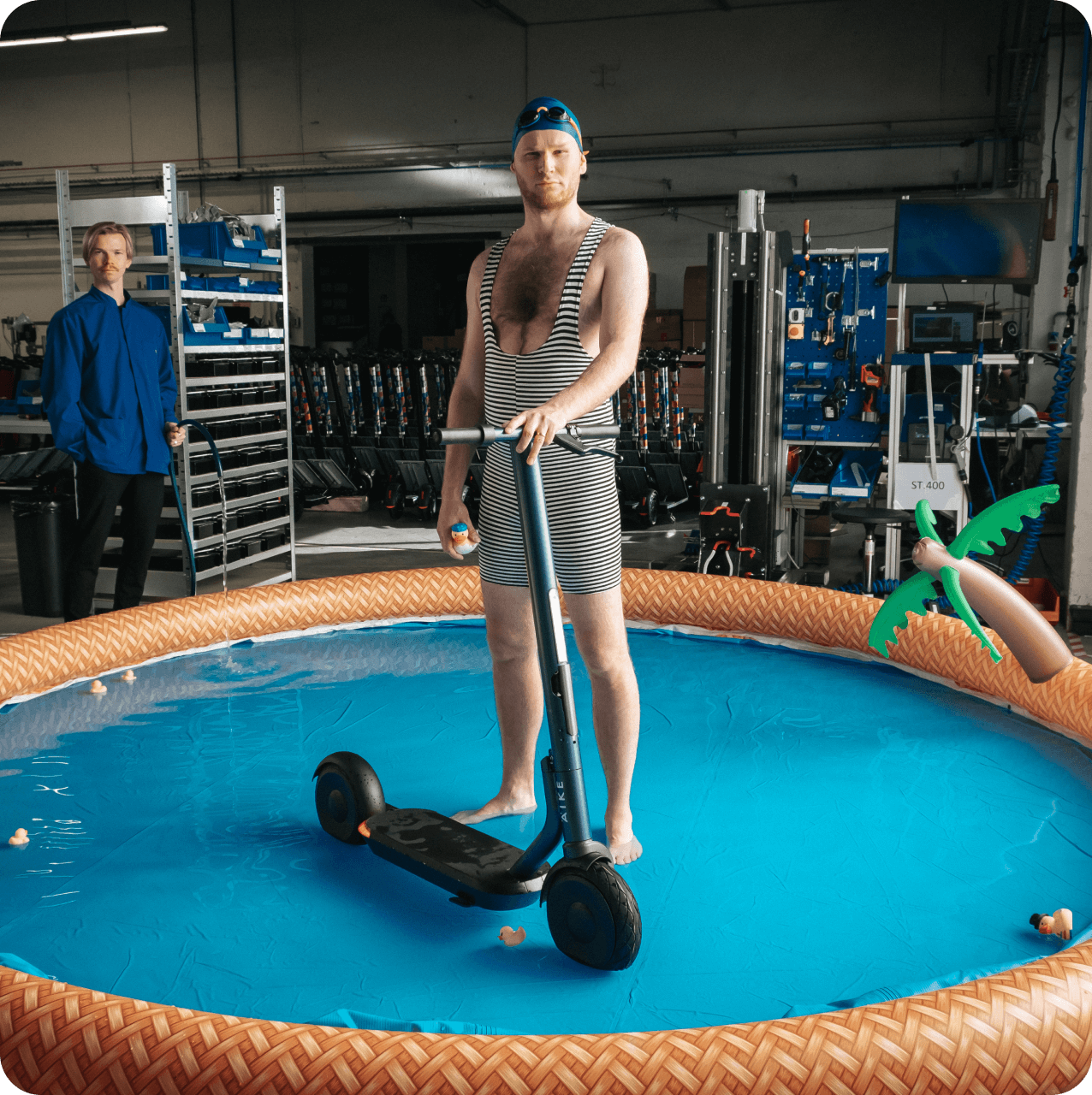 Theft protection
The GPS-protection allows you to leave the electric scooter outside when you're in a restaurant or at the supermarket. Unauthorized movement of your Äike launches an immediate notification on your app, triggers the automatic break lock and sounds an alarm.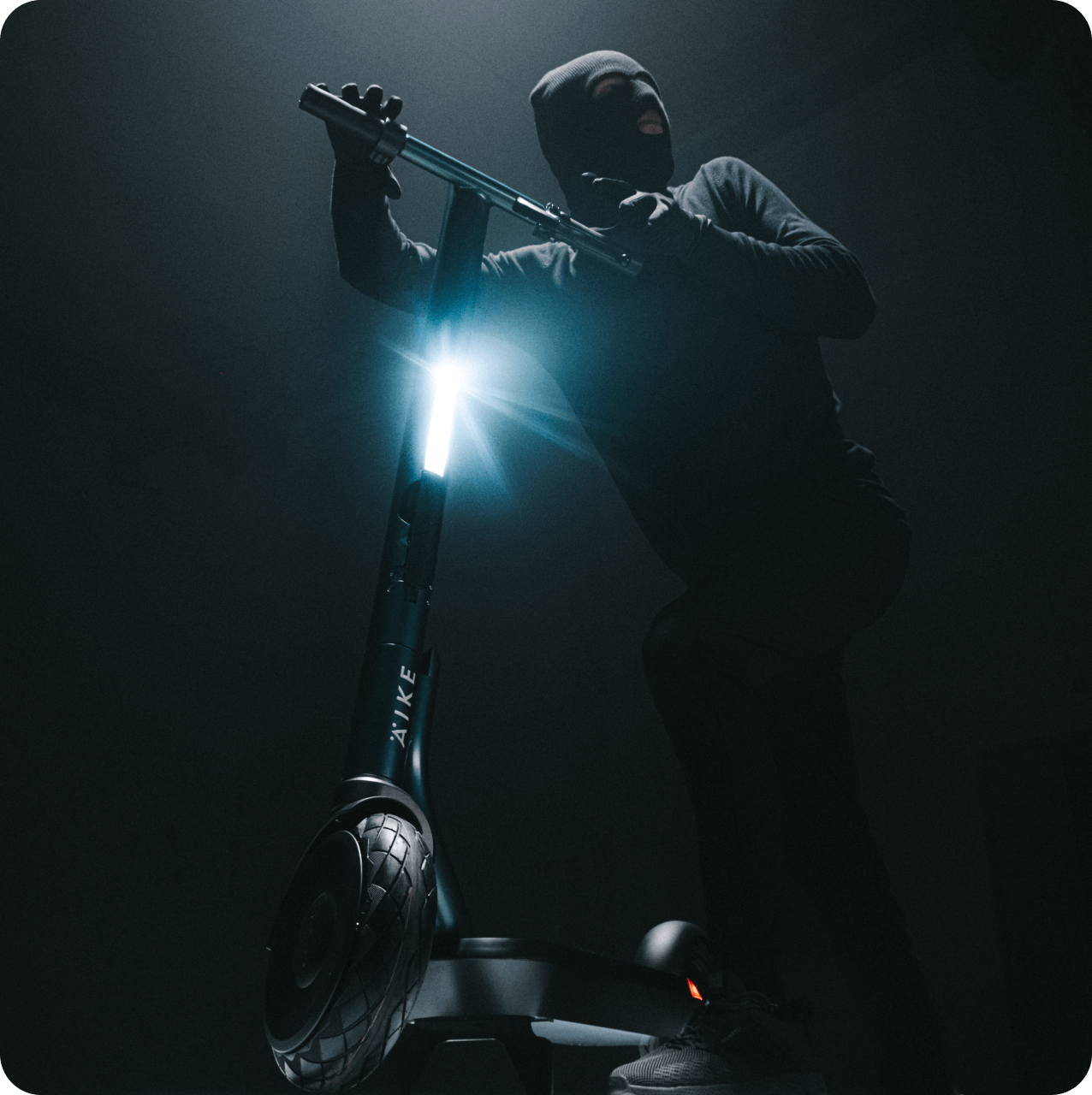 Made in Europe
Tested durability. In other words, über strong and will keep you going even if you hit a curb every now and again. Äike's high quality EU-based manufacturing and interchangeable parts make everything super sturdy to begin with yet also effortless to repair.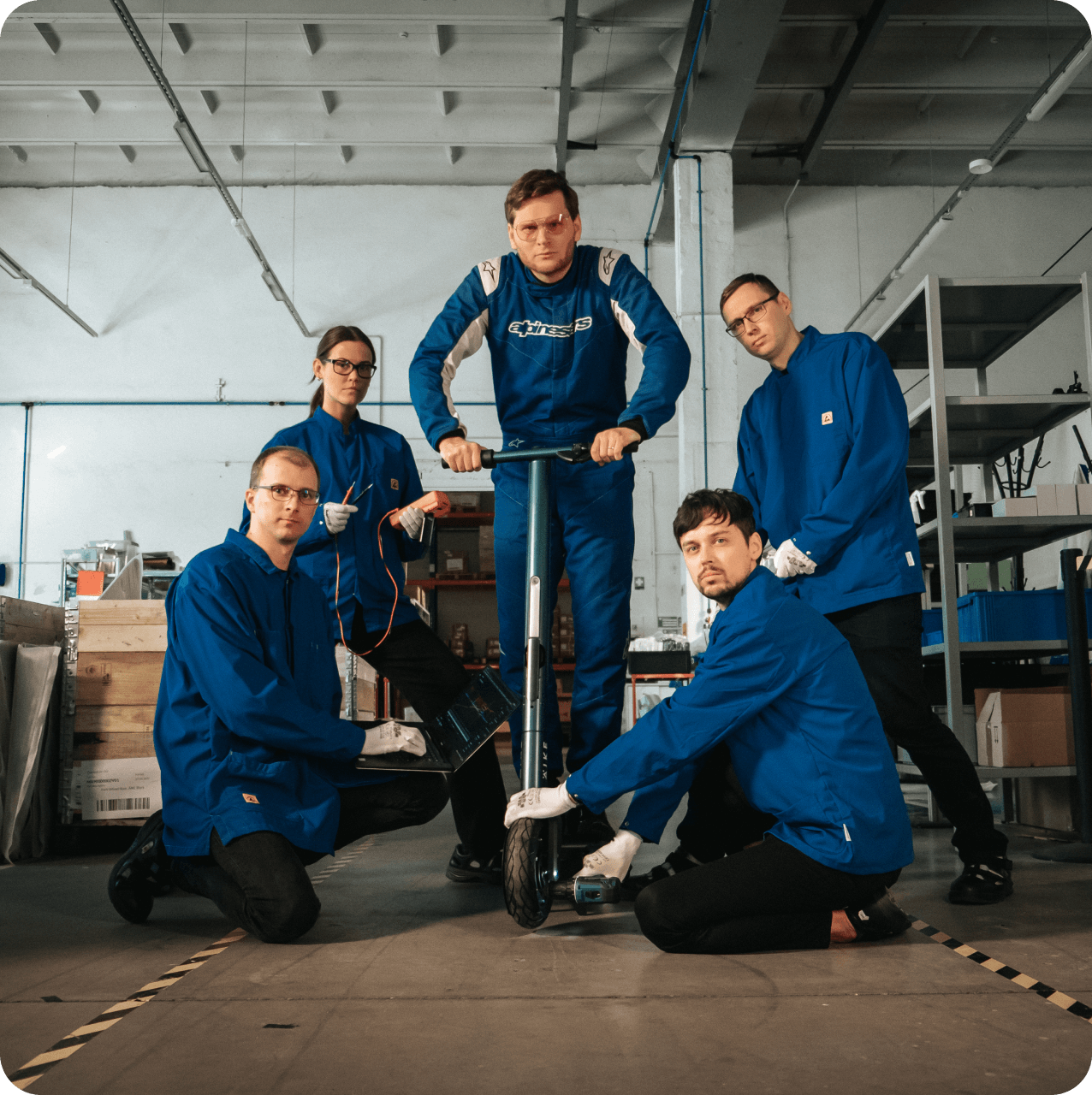 Sign up for the Tea
Join our e-mail list for alerts on new cities, new products and exclusive discounts. No spam, we swear!
To see how we may use your informations, take a look at our privacy policy.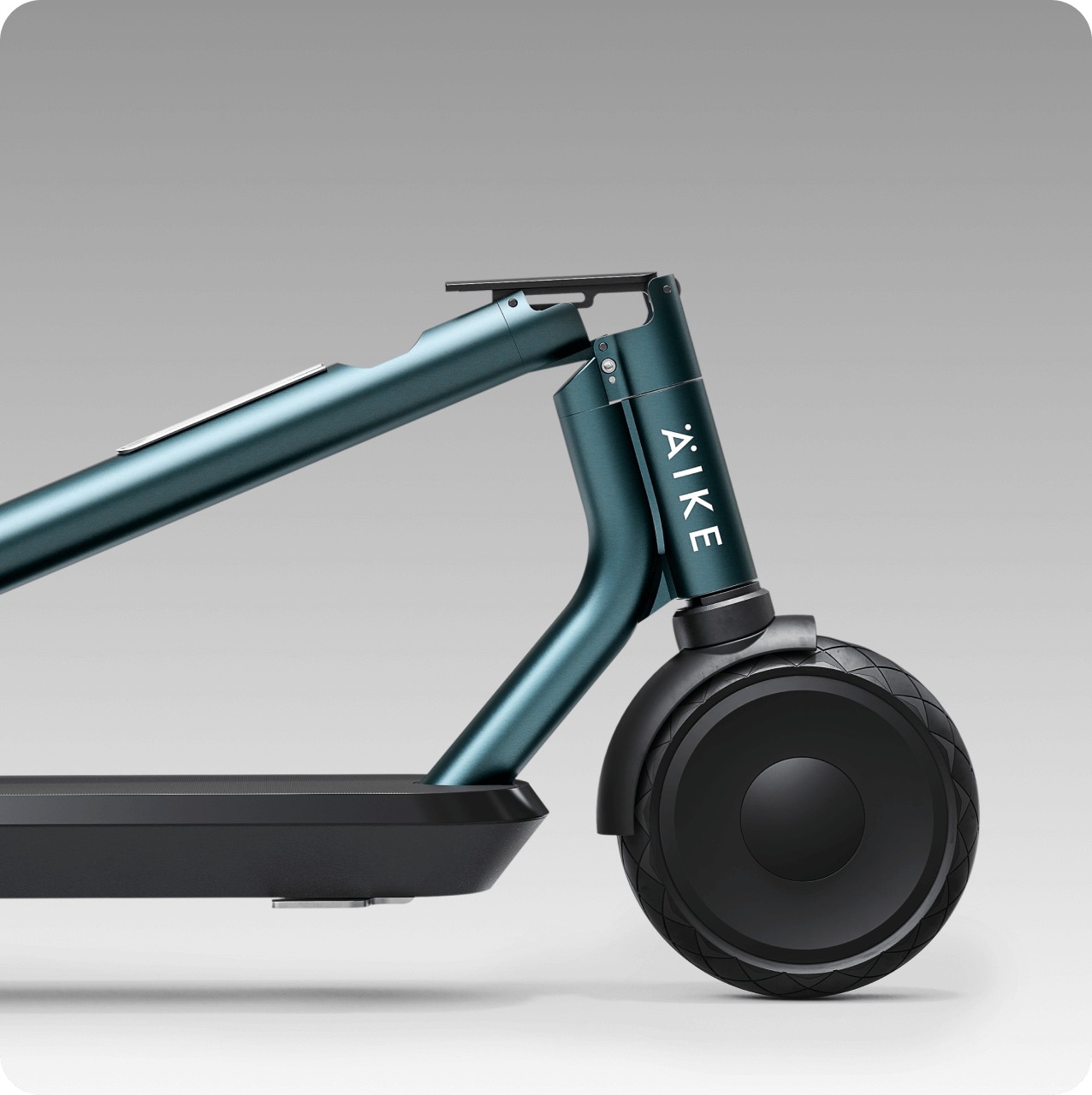 Tag @rideaike for a chance to be featured on our socials