5 Innovative Electric Personal Transporters in 2023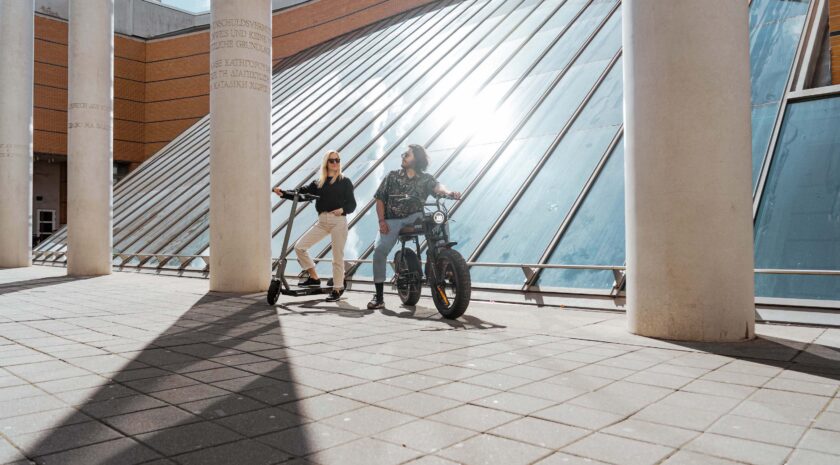 A massive wave of electric personal transporters has been sweeping across different cities in the past few years. Many people no longer rely solely on buses and other public transportation systems. Now they choose from a wide array of electric personal vehicles with which they zap around their city easily and conveniently. 
Improvements in battery technology have been instrumental in the popularity of electric personal transporters. Most of these gadgets are powered by rechargeable batteries. This makes them emission-free and, therefore, an environmental-friendly means of transportation. 
These transportation gadgets contribute to healthy living for riders and the entire environment, so governments are beginning to create laws and offer incentives that'll encourage more people to embrace them. In the following paragraphs, we will review 5 innovative electric personal transporters to look out for in 2023. 
What Kind of Innovative Electric Personal Transporters Exist?
There are different kinds of innovative electric personal transporters you can select from. They include: 
Electric scooters

Electric bikes

Electric hoverboards 

Electric unicycles 

Electric mopeds 
While all of these gadgets are powered by a battery, they differ in many ways, hence the ability to drive or control one doesn't mean you can also ride the others. Their range, speed, balance and other features also differ. Therefore, it is necessary that you do proper research to find out which of these is best for you.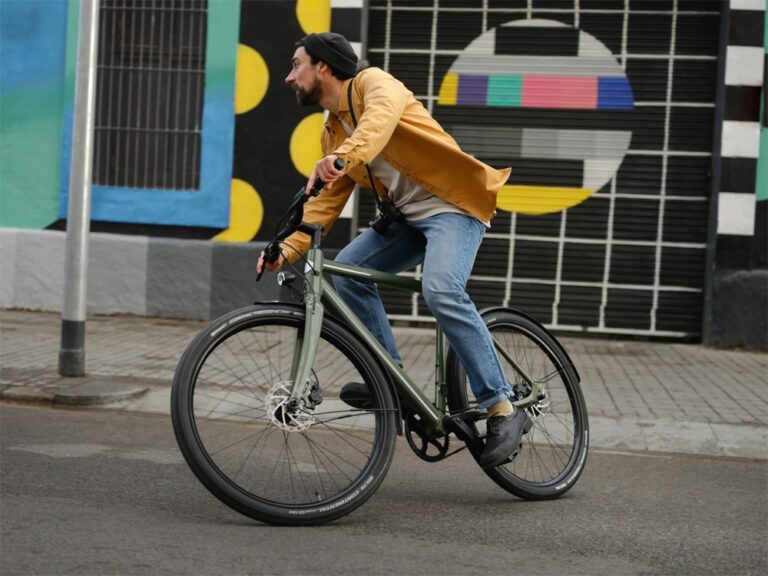 Electric Bikes
When it comes to range, electric bikes are king. They are arguably the most popular electric personal transporters, as they're convenient for even old people to ride with minimal effort. 
These bikes come in two forms: pedal assist and throttle only. They're designed with a speed sensor that detects your pedaling and activates the motor to produce power, and a torque sensor that determines the amount of power the motors will supply at a time.
On average, electric bicycles can hit a range of 30 miles (ca. 48 km) to 50 miles (ca. 80 km), and their top speed is usually between 15 mph (ca. 24 km/h) to 50 mph (ca. 80 km/h), depending on the quality of the product. The prices of these commuters typically range from $1,000 to $7,000 (€930 – €6,500), depending on the type and brand. Normally, standard bikes are more affordable, to purchase, while the cargo and off-road variants can be quite expensive.
Pros
They are comfortable and versatile.

They have an impressive range.

The prices are reasonable considering the efficiency. 
Cons
Some variants are quite heavy.

They're not portable.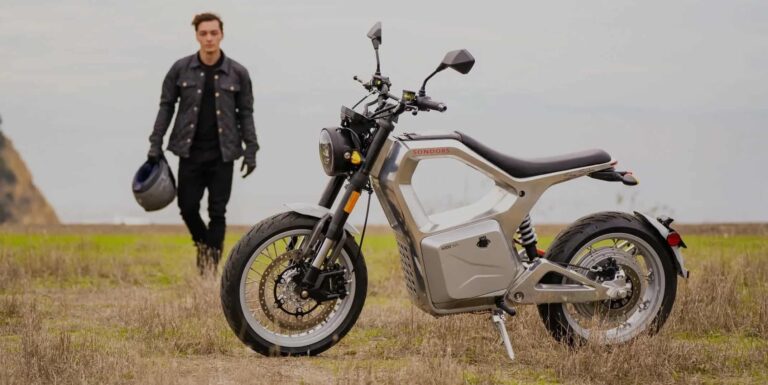 Electric Motorcycles or Mopeds
Mopeds aren't just personal transporters. They allow you to bring a passenger or some luggage along. They're just as environmentally friendly as scooters, but not as fast as non-eco motorcycles. 
On average, mopeds can attain a top speed of 25 mph (ca. 40 km/h) to 30 mph (ca. 48 km/h), and their range goes between 30 miles (ca. 48 km) and 60 miles (ca. 97 km). Affordable smart brands like Sondors cost around $6,500 (€6,050), while higher-end brand models like the Energica Experia cost more than $25,000 (€23,200). 
Pros
They're eco-friendly.

They accommodate luggage and a passenger.
Cons
You can't ride them on sidewalks and pedestrian ways.

They are bulky.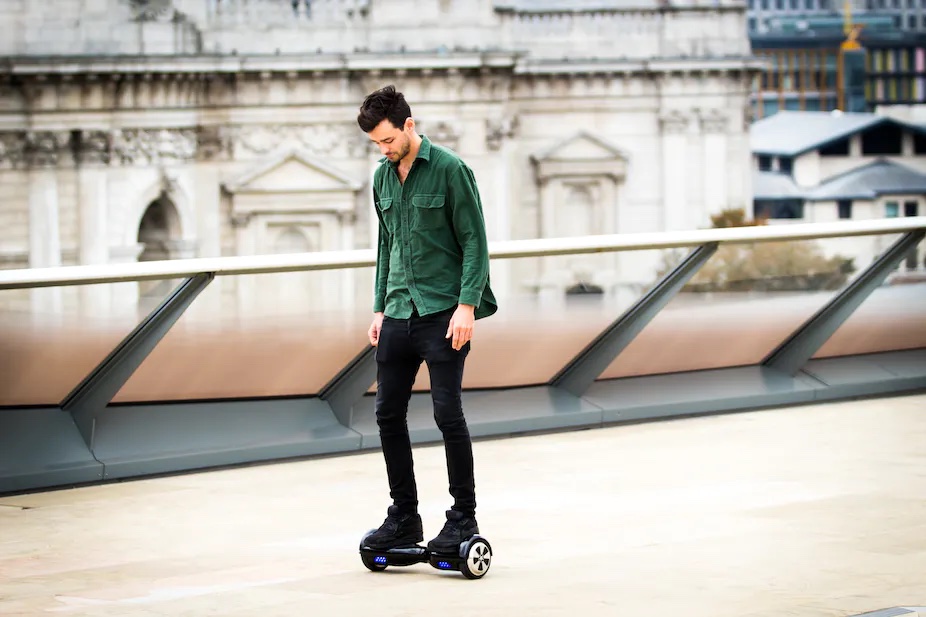 Hoverboards 
Hoverboards are popular and trendy among young people due to their fun nature. The earlier versions come with just two wheels and a deck, upon which the rider has to find their balance. These types are quite challenging to operate and aren't ideal for everyone, but the newer models come with a handlebar and are easy to ride. 
On average, hoverboards have a range of 7 miles (ca. 11 km) to 15 miles (ca. 24 km), and the top speed is between 6 mph (ca. 10 km/h) and 11 mph (ca. 18 km/h). They cost between $100 and $700 (€93 – €650), depending on brand and quality. 
Pros
It's easy to learn how to ride.

They're very safe.
Cons
They're slow.

They're not versatile.

Electric Unicycle 
Just as the name implies, a unicycle is a single-wheeled personal vehicle. It isn't used for regular mobility like the other vehicles on this list, but it serves as a pastime fun gadget for both adults and children. 
On average, unicycles can cruise at a top speed of 20 mph (ca. 32 km/h) to 40 mph (ca. 64 km/h) or even more. The range for most products is between 35 miles (ca. 56 km) and 40 miles (ca. 64 km). However, some high-end models can go up to 60 miles (ca. 97 km) on a single charge. Typically, they cost between $350 and $3,000 (€325 – €2,800). 
Pros
Cons
They're not balanced.

They're not so safe.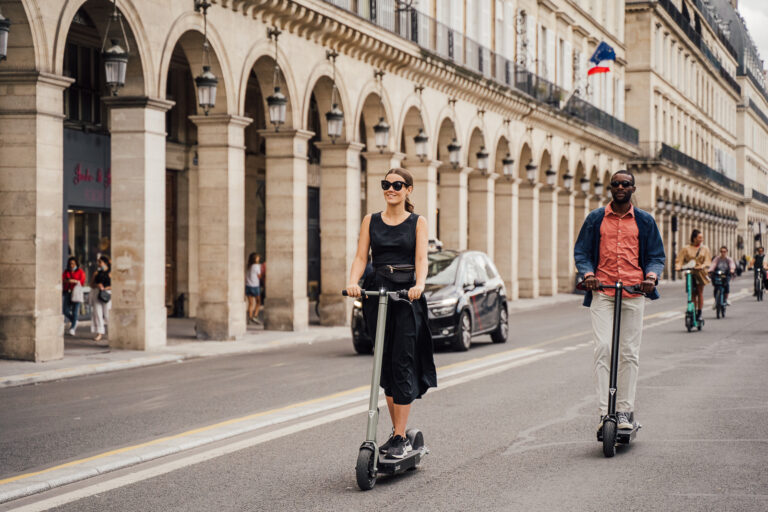 Electric Scooters 
Among all micromobility gadgets, scooters are king. These two-wheelers are popular because of their sleek design, lightweight, and portability. They are easy to fix and maintain, and they have an easy learning curve. 
High-end brands like Äike come with IoT-enabled ride-optimization and GPS tracking features that gives you full control over your scooter at all times. Electric scooters can reach ranges of 10 miles (ca. 16 km) to 25 miles (ca. 40 km) or even higher, and a top speed of about 10 mph (ca. 16 km/h) to 20 mph (ca. 32 km/h) for most models. 
The price of e-scooters ranges from $300 to over $7,000 (€280 – €6,500). You can buy an Äike T Pro for as low as $1,502 (€1,399). 
Pros
They are very safe.

They're lightweight and portable.
Cons
In some countries, you need a

license

to use them.
How to Choose the Right Electric Personal Transporter?
When choosing an electric personal transporter, you need to consider the range, speed, price and, most importantly, safety. It is pertinent to prioritize safety and buy gadgets with a reasonable speed limit, smart brakes, an in-built GPS tracker, and a smart-lock feature to prevent theft. This is the reason countless people insist on Äike T scooters.
Conclusion
Electric personal transporters provide an easy way to get around your city or neighborhood. They do not contribute to emissions or noise pollution. Most people prefer electric scooters because they can easily maneuver through traffic and congested roads. You can also fold them up, carry them around or store them in a safe place when they're not in use. 
Äike T scooters provide you with the best electric personal transportation. With a top speed of 15.5 mph (ca. 25 km/h), a range of 25 miles (ca. 40 km), a double braking system, powerful removable batteries, and a 510 mm wide deck, Äike T assures you of safety, comfort, speed, and convenience. You can preorder your Äike T scooter here, and start enjoying a smooth and safe ride.