LesEchos: "Äike Dreams of Becoming the Champion of High-End Electric Scooters"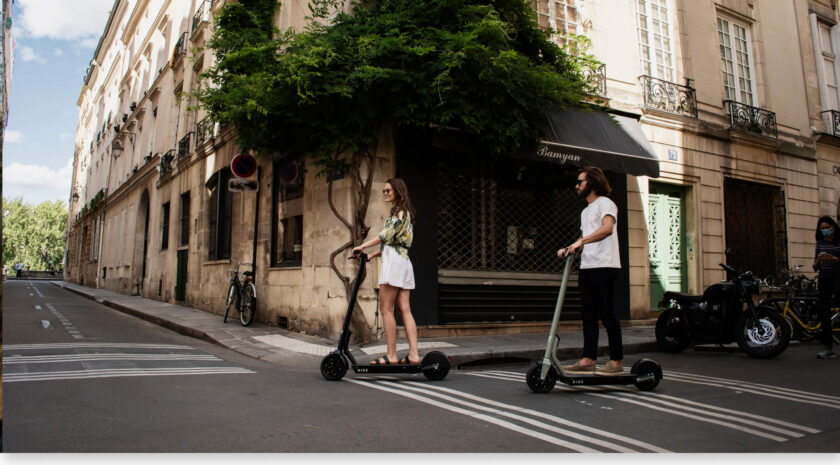 Comodule is coming out of the shadows. The Estonian startup, which has been providing IoT solutions to micromobility specialists since 2014, is launching a brand of electric scooters for the general public. The brand named Äike, is touted by the startup as the "greenest in the world." And their ambition is to shake up the Chinese market players with a high-end product.
The claim remains to be proven, but Comodule can boast of having achieved a feat. The startup produces its wheeled machines in Tallinn, the capital of Estonia. The company also claims to use 42% recyclable materials for its vehicle, but admits that it also uses some components from Asia.
To date, the overwhelming majority of products purchased in Europe come from Chinese factories. In France, the largest seller of electric scooters is Xiaomi . The models of the Chinese Tech giant have contributed to the democratisation of this mode of transport, but have a limited lifespan and are difficult to repair.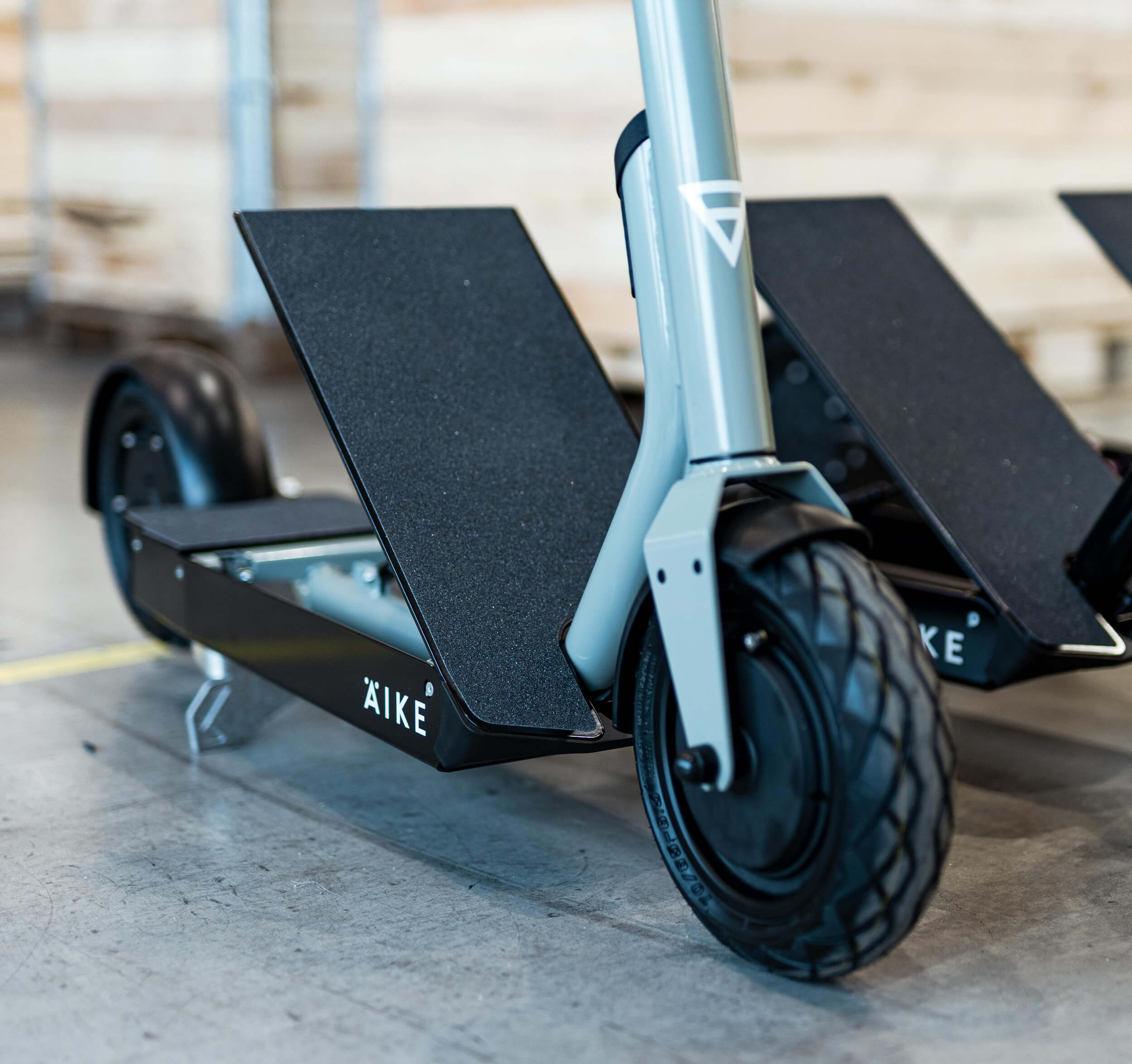 The Choice of the Higher-End
After providing connectivity solutions for 300,000 two-wheelers in circulation around the world and working with free-floating specialists such as Lime or Hive, Comodule decided to manufacture its own devices. The company first deployed a self-service fleet in Tallinn, but wants to take a new step by attacking the B2C market.
Like VanMoof or Cowboy for electric bikes, Äike is positioned at the top of the range, with a product on sale from 1,890 euros. The machine has a removable battery and can be geolocated and blocked remotely from an application.
"Our mission is to transform urban mobility," says Kaja Aulik, Äike's communication manager. The Estonian start-up will also open its first store in Paris by the summer, near the Rue de Rivoli, which has become a highway for scooters since it was banned for private cars. "The infrastructure for micromobility is excellent in Paris," continues Kaja Aulik.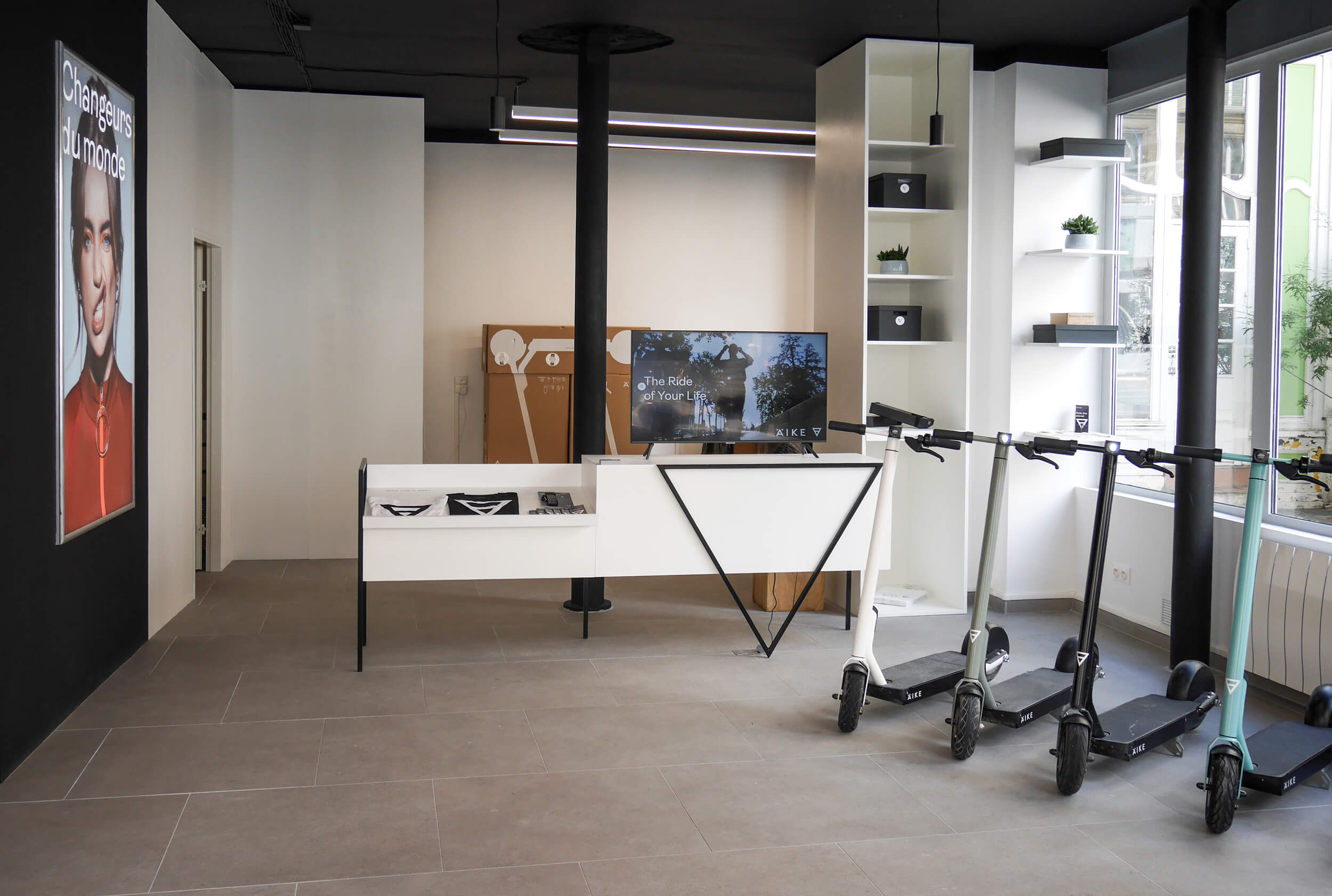 A Very Promising Market
"France is the largest market in Europe for electric scooters in B2C," says Jocelyn Loumeto-Ndounzi, the general delegate of the Federation of Micromobility professionals. In 2019, 478,000 electric scooters were sold in France, a figure up 105% over one year.
Äike's store should be a prestigious showcase for the company. Customers will be able to test the vehicles, buy accessories, but also carry out repairs. The start-up is confident in the quality of its scooters. It offers a 5-year warranty for the battery and a 10-year warranty for the frame.
Adrien Lelièvre
Click here to read the full article in French.