Electric Bike vs. E-Scooter Subscriptions: Which One is Better?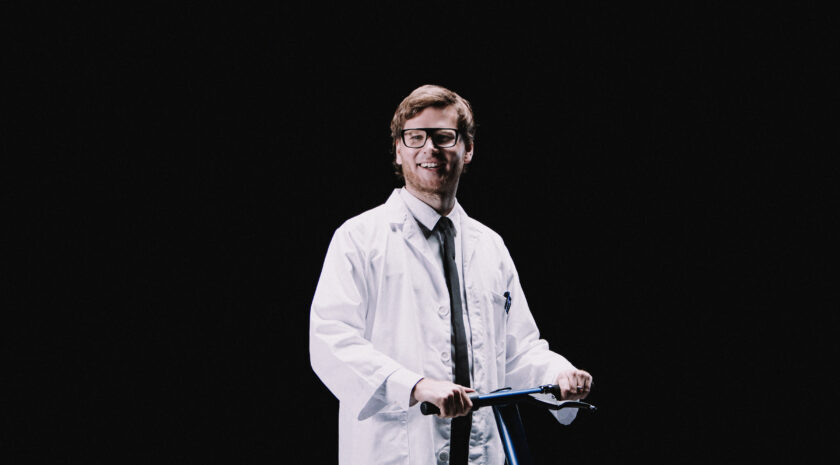 Electric bicycles have gone from being rather large and heavy to being small electric bikes for adults. However, it is not the only efficient and fun way to get around in large cities anymore. The electric scooter has become one of the most popular options for traveling from point A to point B in metropolitan areas! Nowadays, you can find subscriptions for your e-bike or e-scooter. Are you interested but still not sure which one is best for you? Don't worry, we've got you covered in this "e-bike vs. e-scooter subscriptions" blog! 
Read on to learn: 
About the sustainability of e-bikes and electric scooters. 

About the advantages of electric bike vs. e-scooter subscriptions 

Where to get your e-scooter subscription 

Electric Bike vs. E-Scooter Subscriptions: Key Aspects of Sustainable Transportation
Transportation in large metropolitan areas is often nerve-wracking. Streets are congested with cars during rush hour, and public transportation is completely overcrowded. This is why innovative ways to get around in a city, like electric bikes and e-scooters, have become such an essential part of transportation. We have taken some of the key aspects that make these options the most sustainable modes of transportation: 
Low Carbon Emissions
Using an electric bike or an electric stand-up scooter for your daily commute will not only get you from point A to point B in an efficient way, but you will also not produce any extra emissions. It is the perfect way to make small changes to your carbon footprint.

Easy to Carry Around 
A stand-up electric scooter or a small electric bike for adults is easy to carry around. Most models come with a folding feature to make them even more compact and easy to carry around on other forms of transportation, like a metro or bus, for example. Furthermore, you can keep them close when you are in a building. 
A Relatively Cheap Option 
With prices starting at just €59 per month, subscribers enjoy the convenience of maintenance, repairs, and deliveries included in the subscription package. Instead of paying per minute of usage, this model offers a fixed monthly rate, making it an affordable and hassle-free way to navigate and discover a city.
What Are the Advantages of These Modes of Transport?
Sustainability is not the only advantage of electric bikes and e-scooters. That is why we summed up some of the other advantages of these modes of transport in this bike vs. e-scooter subscription blog!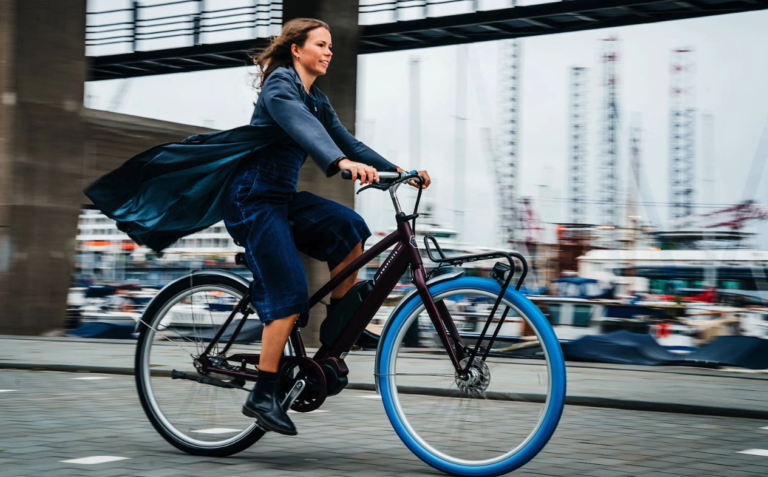 The Advantages of E-bikes 
To learn more about the advantages of an E-bike, you first have to know the answer to the question: "What is an electric bike?". An electric bike is just like a normal bike, but with an added electric motor that supports the rider. Most electric bikes require you to actively pedal to keep the electric motor working. 
With the standard models of electric bikes, you can reach speeds of up to 25km/h with the support of the electrical motor on the bike. However, some models can reach speeds of up to 45km/h with the support of the electric motor. These models are often considered electric mopeds. When using these, you must use a helmet; the bike often needs a license plate! 
If you like biking around but don't like reaching places all sweaty, the electric bike is probably best for you. It gives you the feeling of biking around without having to put in the effort. 
The Advantages of Electric Scooters
E-scooters have taken the world by storm. Many modern metropolitan areas have adapted and are now equipped with an infrastructure that allows people to safely use electric scooters to explore cities or get from point A to point B! These adaptations to the infrastructure make E-scooters one of the most time-efficient ways of getting somewhere in these areas.
Having a personal e-scooter will be even more beneficial than the ones everyone can rent. Most electric scooters have a foldable design to make them easy to carry around or keep inside a house or building. This is perfect for students who have to go from their dorm room to class on campus or for people who use it to travel from their apartment to work. 
An advantage of the e-scooter compared to an electric bike is that you don't need any physical effort to ride on an Electric scooter. You take the initial step to start rolling, and the electric engine will take over.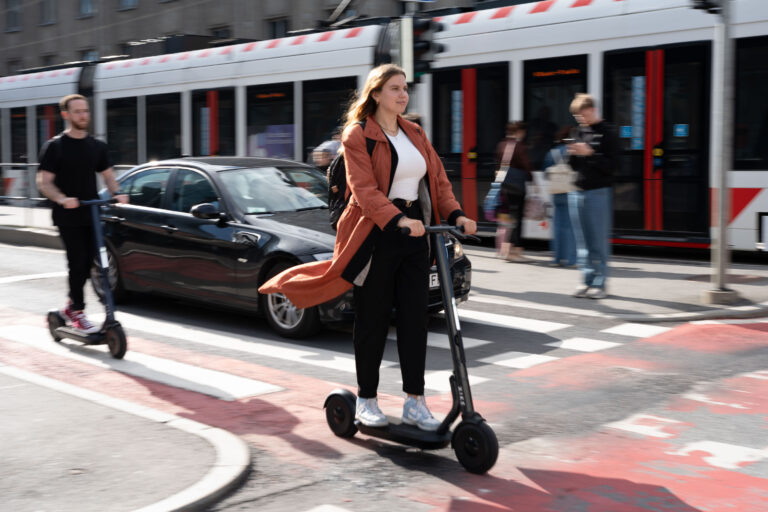 What Are the Advantages of a Subscription for Electric Bikes or Scooters?
Now that you are familiar with the advantages of Electric stand-up scooters and small E-bikes for adults, we can talk about the subscription and the advantages that often come with it. 
No Large Cost 
One of the biggest reasons for people not to go for an electric bike or an electric stand-up scooter, is the large sum of money that is needed to buy one. That is why a subscription can help you spread these costs. You still get access to a personal scooter or bike, but the costs are monthly and a lot more affordable. 
Maintenance Is Covered
When renting a scooter or an e-bike, many people think that they have to pay for the maintenance themselves. However, if you subscribe to the services of Äike, you can be sure that your electric scooter will be taken care of without you having to spend anything extra! 
How Do You Find the Best Electric Scooter Subscription?
Now that you know how convenient it is to have an electric scooter subscription, there is only one more thing you need to do: Find the subscription that suits you best.
However, with all the different options you have, this might be more difficult than anticipated. But don't worry, Äike got you covered! With the subscription services of Äike, you get access to an incredibly durable electric scooter that you can use however you want. In the monthly price of a yearly or two-year subscription, the maintenance and replacement of broken parts are included in the price of the subscription. This will make you feel comfortable taking the electric stand-up scooter everywhere, daily, and for every small task.