Canal+ ft. AutoOrange: "Äike: the high-end scooter made in Europe"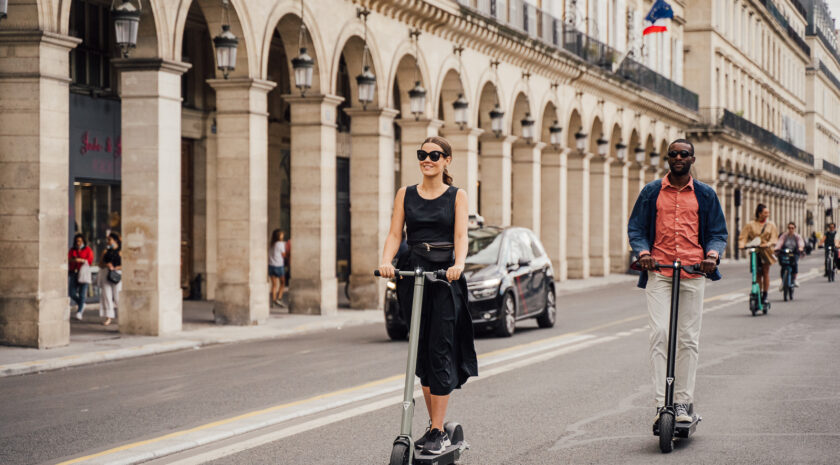 In the electric scooter market, manufacturers have to innovate to stand out from the crowd. To do this, Äike is betting on a model with a high-end scooter designed and made in Europe.
To stand out even more on the scooter market, it is necessary to present innovative features in order to seduce the greatest number of people. To achieve this, the young Estonian start-up called Äike wants to shake up the market, which is mainly held by Chinese players, with a high-end product. At the same time, Äike wants to make its electric scooter an even more virtuous vehicle than it already was. Indeed, in addition to reducing the carbon footprint and decreasing travel times, the scooter is developed and manufactured in Europe. Thus limiting its carbon impact thanks to a production site located as close as possible to European buyers.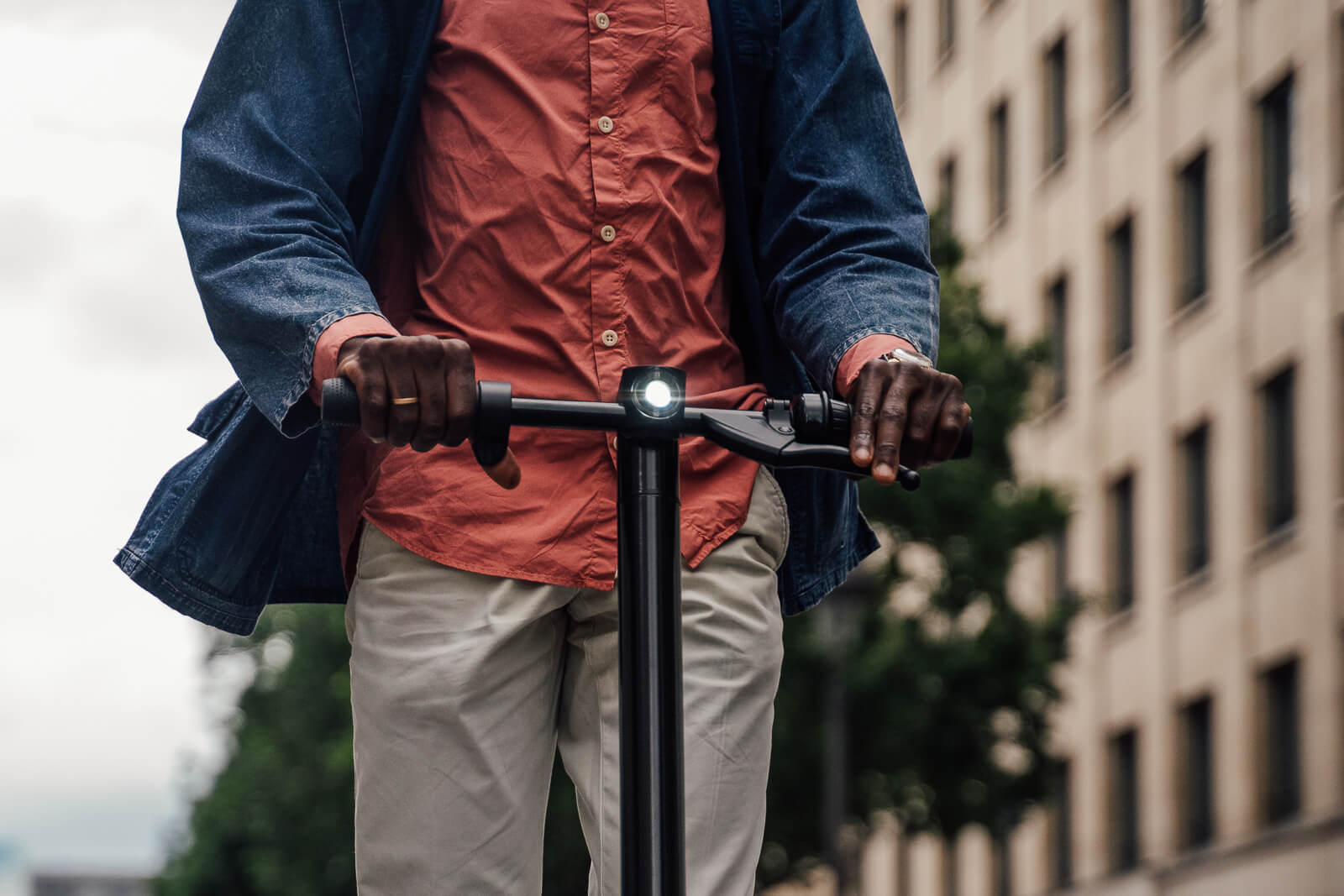 Long years of development
In order to succeed in its gamble and offer an electric scooter with impeccable qualities, the company decided to develop a prototype and put it to the test in a shared fleet in Tallinn, Estonia. Subsequently, around 30 of these scooters were used by specialists and micro-mobility enthusiasts to check their qualities in the context of intensive daily use. It was only after these various tests and testimonials – and a few improvements – that the company decided to market its scooter.
Electric scooter 100% made in European, Äike relies on its qualities to make the difference. And this includes a 5-year warranty on the battery and a 10-year warranty on the frame!
To achieve this, the brand has focused on robust materials. Thus the frame is made of a large metal tube connected to a wide standing deck. Moreover, to defend its green vision, the manufacturing processes uses 42% recycled materials and indicates that its scooter is 92% recyclable after its lifespan!
To offer the best riding experience and thus the sturdiest stability, the engineering of the scooter is purposely made with a low centre of gravity. In order to not compromise comfort, the ride is glided by sturdy 10-inch pneumatic tyres. These have been treated with an anti-puncture treatment to cope with challenging roads.
The scooter is powered by a 350-watt motor. This motor can reach a speed of 25 km/h. It is powered by two batteries with a total capacity of 680 Wh, which allows for 40 kilometres of travel. The batteries are also removable, via a hatch located on the deck, which facilitates their maintenance and recharging (in only 4 hours), while preventing theft.
Fully Connected!
Despite its robust and somewhat archaic presentation, the Äike is a scooter in the air of time, thanks to its connected functions. Through the Äike smartphone application, it can receive software updates or be located thanks to its GPS tracking system. The scooter also has an audible alarm that sounds when it is moved and a notification is sent to the owner's phone. This is useful for securing your scooter and finding it if it is stolen. Additionally, the brand offers theft insurance for one year. Furthermore, the smartphone app keeps evolving and offering new features. For example, the next update entails that the scooter will be able to lock itself automatically when you move away from it. The manufacturer should also offer the possibility of unlocking it remotely to share it with your loved ones. Its price, at the top of the range, is 1,890 euros.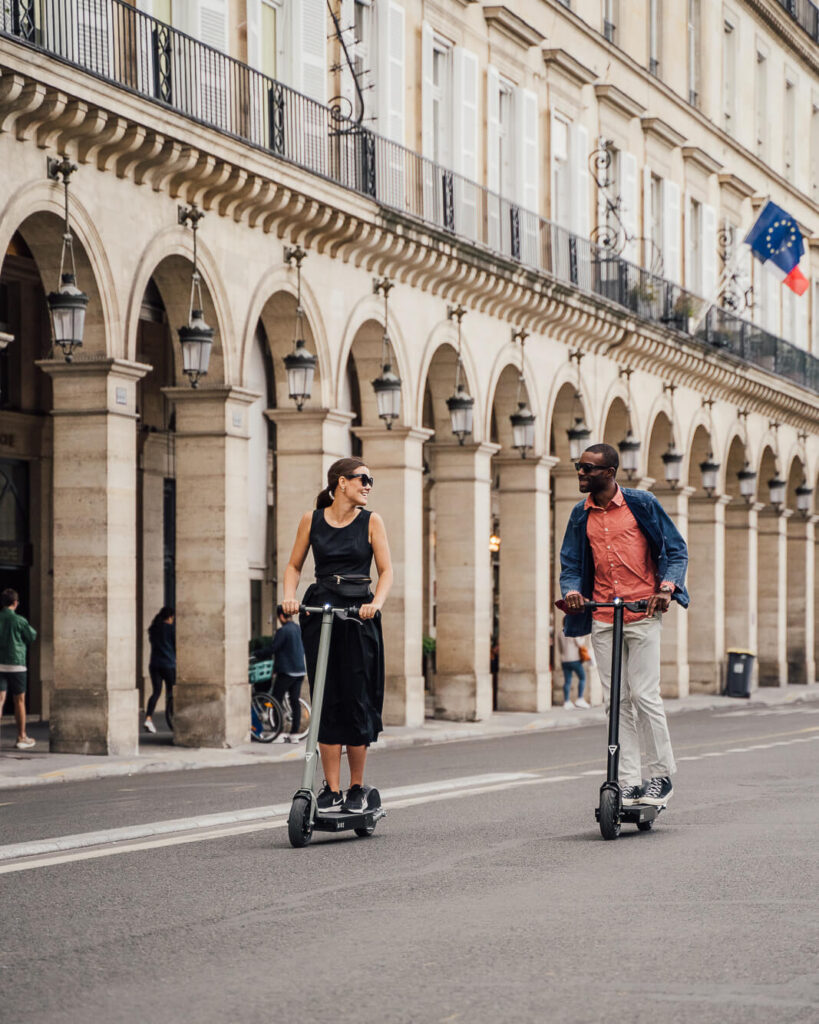 Click here to read the original article published in French.