A story about the turbulent world of scooter sharing and how to land on your feet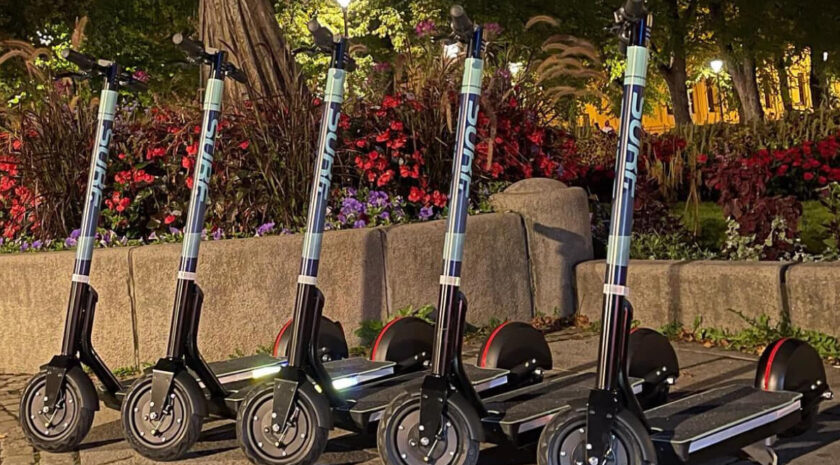 Case study: SURF
Facts and figures
Active since: Summer 2021
Location: Moss, Fredrikstad, Sandefjord in Norway
Fleet size: 600+ scooters
Web page: https://surfingscooters.com/ 
App Store: https://apps.apple.com/no/app/surf/id1583799691?l=nb 
Google Play: https://play.google.com/store/apps/details?id=com.surfingscooters.surfapp
The story
Surf opened its service in the autumn of 2021 in Oslo, Norway. In August, the city government decided to strongly limit the number of scooters in the city and Surf was one of the operators to establish the fleet. Until then, Oslo used to be one of the most scooter-populated cities in Europe with a staggering 30'000 e-scooters. That was now limited to 8'000 pcs & a dozen of operators. Not all of them did manage to launch their service in a given short time frame, but Surf guys certainly did. 
Mats & Julian dived into new waters for them and opened their rental service at the speed of "flash". This meant getting the software and hardware delivered and running in 1 month time. Äike was able to put the first batch of scooters on the way from Tallinn to Oslo already before the end of September.

Scandinavia was greeted by a decent winter this year. Surf kept their fleet going, but needless to say Norwegians choose skis over bikes & scooters whenever there's snow. Thus, winter time was slower as usual and spring brought some new surprises – Oslo launched a new tender. This time limiting the number of operators to 3. Unfortunately, Oslo ended up granting licenses to 3 largest global operators.

That meant only one thing – change of direction. Surf started approaching smaller cities in Norway and has already seen its success with operations in Moss, Fredrikstad, Sandefjord and more deployments happening as we speak. In those locations there is just as much or even more appetite for a green and light means of transportation such as this.

This young industry of scooter sharing is in constant change. People have adopted it as a means for commuting and now cities are putting in effort to make it safe and sustainable. For the scooter operator this can mean additional regulations or even losing the right to operate in a certain city, as the case with Surf. But Mats & Julian have proven you can overcome any obstacle here when you have a great product, team and partners you can rely on. 
What's next?
This year Surf is focusing on opening new locations, validating which one of those perform the most to scale up fleets in 2023.