What Does the Electric Future Look Like?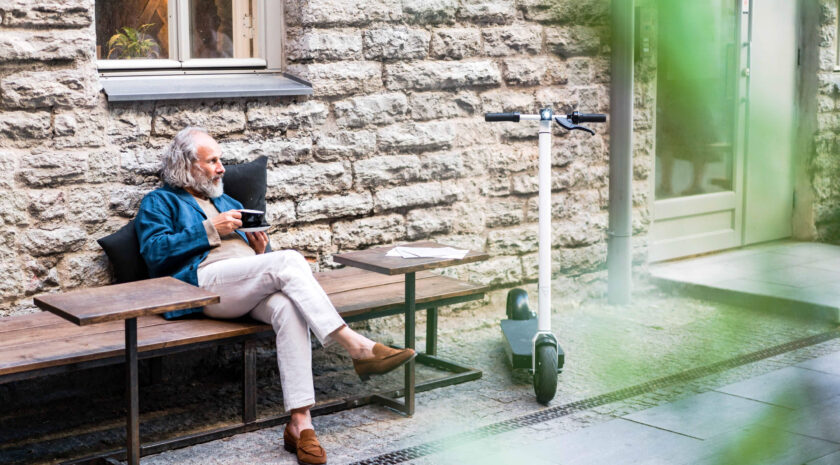 Over the years, cars and other automobiles have eased mobility and made life generally less stressful. But they've also had a net-negative effect on the environment due to their combustible nature. Increased emissions and congestion in urban cities have become a challenge as more people continue to buy these automobiles. This has made governments, auto manufacturers, and individuals start working towards an electric future. 
Although it became a buzzword only recently, electric vehicles (EVs) are not a new concept. The first electric cars were made in the 1800s and were quite popular until the relatively more affordable price of petrol made people tilt away from those early models. 
As the world works towards achieving zero emissions, traditional auto manufacturers have begun collaborating with EV makers toward creating an electric future. For instance, General Motors started collaborating with an electric truck startup, Nikola, to populate the auto market with electric trucks. Similarly, many states encourage their residents to use eco-friendly scooters more often, especially for short commutes around their cities.
What Will Be Considered Normal in the City Center of the Future?
Combustible automobiles are notorious for causing both noise and air pollution. This has culminated in a health hazard in many urban cities. If you compare the buzz and noise to the soft hum of electric scooters and other electric vehicles, you'll get a perfect idea of how city centers will be in the electric future. 
The electric revolution will reduce emissions and noise pollution. However, the most observable effect will come from ride-sharing, autonomous driving of EVs, and organized affordable mass-market charging. Generally, the effect of the electric revolution will make future cities look like this: 
Very minimal traffic due to ride-sharing 

No engine noise

No emission and air pollution from combustible gas

Increased parking space availability

Most homes and industries will use renewable energy for heating and cooling

Smart apps will make it seamless to commute using different modes of transportation
What Are the Biggest Innovations We'll See?
The electric future will come with many mind-blowing inventions. One of the biggest innovations would be ride-sharing and autonomous driving, which will essentially transform cars from things you own and drive to things you just have to use and hop off. Ride-sharing already exists with Uber, Bolt, etc., and even with our own shared scooter fleets, but EVs will revolutionize. Autonomous vehicles will handle taxi services, freight, delivery, and logistics. Airborne drones will also make delivery seamless for e-commerce businesses. 
Other innovations include wireless charging, electrified roads, ultra-fast charging, vehicle-to-grid power recirculation, etc. 
How Will Mainstream EVs Transform the Mobility and Help Decarbonize the Planet?
EVs are poised to transform mobility as population explosion and GDP growth result in increased car ownership. The EV industry is doing this by rolling out different inventions like sustainable cars, mobility-as-a-service, freight-sharing solutions, advanced parking and traffic management systems, etc. 
While collaborating with government agencies at different levels, the EV industry is decarbonizing the planet by driving changes in the following areas: 
Regulations
Governments and regulators in many countries have enacted regulations to meet strict emission targets. The European Union, for instance, plans to achieve a 55% decrease in greenhouse emissions by 2030. Following its "Fit for 55" program, the EU has made climate, land use, energy, and transportation policies to drive compliance towards achieving this goal.
Similarly, the United States target reaching 50% EV dominance by 2030. Other governments all over the world are also granting subsidies for the purchase of EVs and reducing the use of private vehicles. 
Change in Consumer Behavior
Over the past few years, people are increasingly adopting the use of alternative means of transportation. The use of green travel devices like e-scooters and bicycles has increased, and people have become more receptive to the idea of shared mobility. This enormous change in customer behavior is due to increased awareness of the need to achieve a decarbonized and healthy planet. 

Technological Innovations
Technology is the single most important driving force of the electric future. EV companies are accelerating the adoption of shared mobility and the production of advanced autonomous cars. This market is the new gold for venture capitalists, as it has attracted over $400 billion worth of investments in the past decade. 
Besides autonomous cars, technological feats like the building of electrified roads that recharge cars, wireless charging systems, and battery life and range improvements are also instrumental in the efforts to achieve an electric future. 
To Anyone Who Has Concerns About Electric Vehicles
There's this popular saying that you cannot kill an idea whose time has come. This is the reality of the electric revolution. While EVs haven't reached their zenith, there are still concerns about human rights violations in Congo, where EV companies source cobalt. These challenges remain valid, but the truth is that the future is electric, and the EV industry is working assiduously to find alternative power sources.
The truth is, you will never know how sleek and convenient electric vehicles are until you test-drive one. Some people are concerned about how far the vehicles can travel before they need to be recharged. While these concerns are not far-fetched, EV companies are creating higher-end batteries that can take the car to a long-range before running low. 
Furthermore, with wireless and fast-charging technologies, you will be able to charge your car within five minutes and get the same seamless experience you'd get when you pull into a gas station to refuel your ride.
Start Your Future Today — With the Äike T
Some people may think that the electric future is still far away, but the truth is that it's already here. With fully battery-powered eco-friendly electric scooters like the Äike T, you can start contributing to the zero-emission target from today. 
Äike T was designed with sustainability in mind. Most of its parts are built from recycled materials. And when the device ages, you can recycle up to 90% of its body parts. It is noiseless and doesn't emit any greenhouse gas. 
Start your electric future now. Order your Äike T scooter today and enjoy a healthy, eco-friendly commute.