The all new
Äike T
The first e-scooter with
USB-C charging & true X-factor.
Buy now for  1399€
Delivery in April 2023.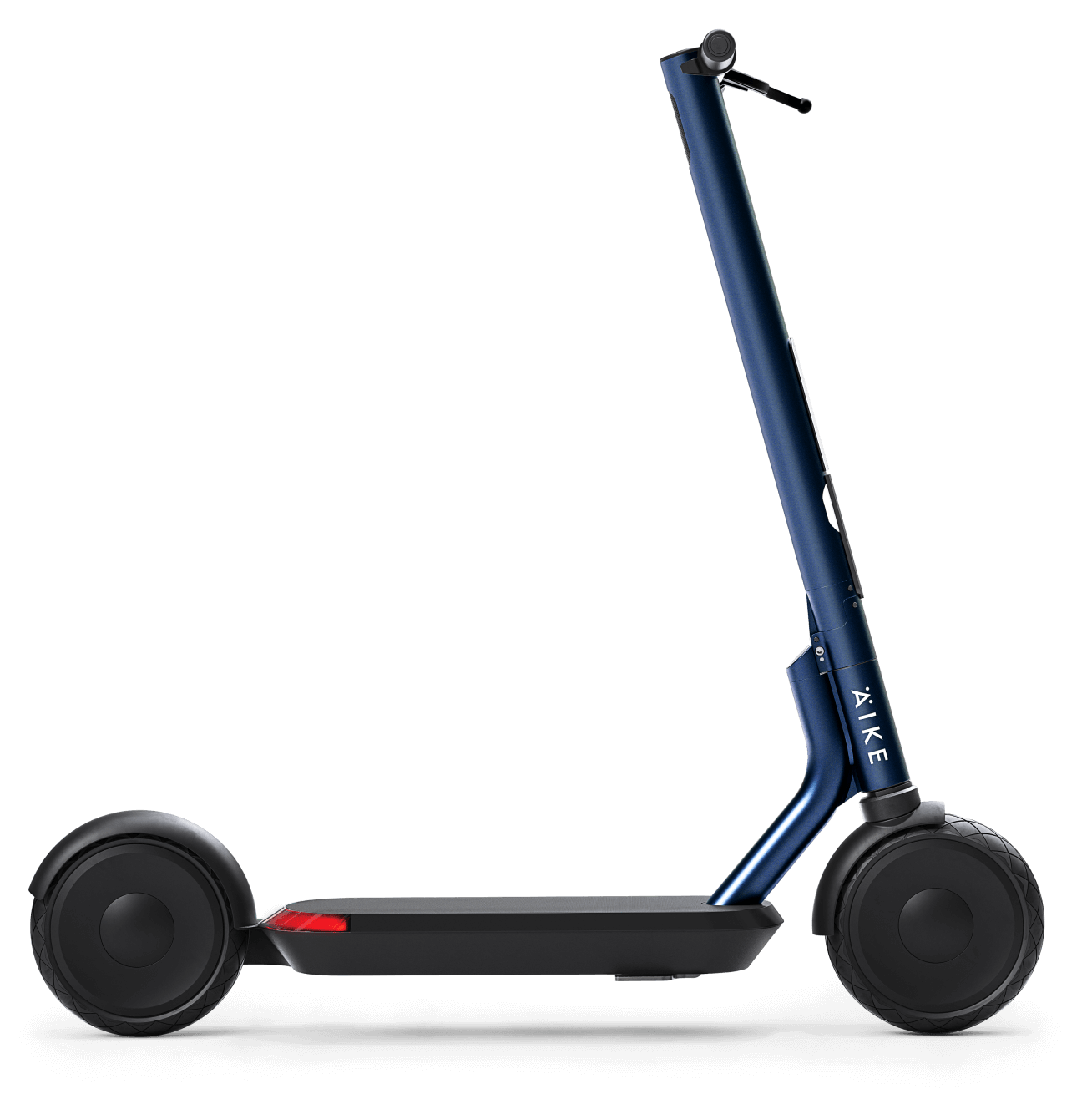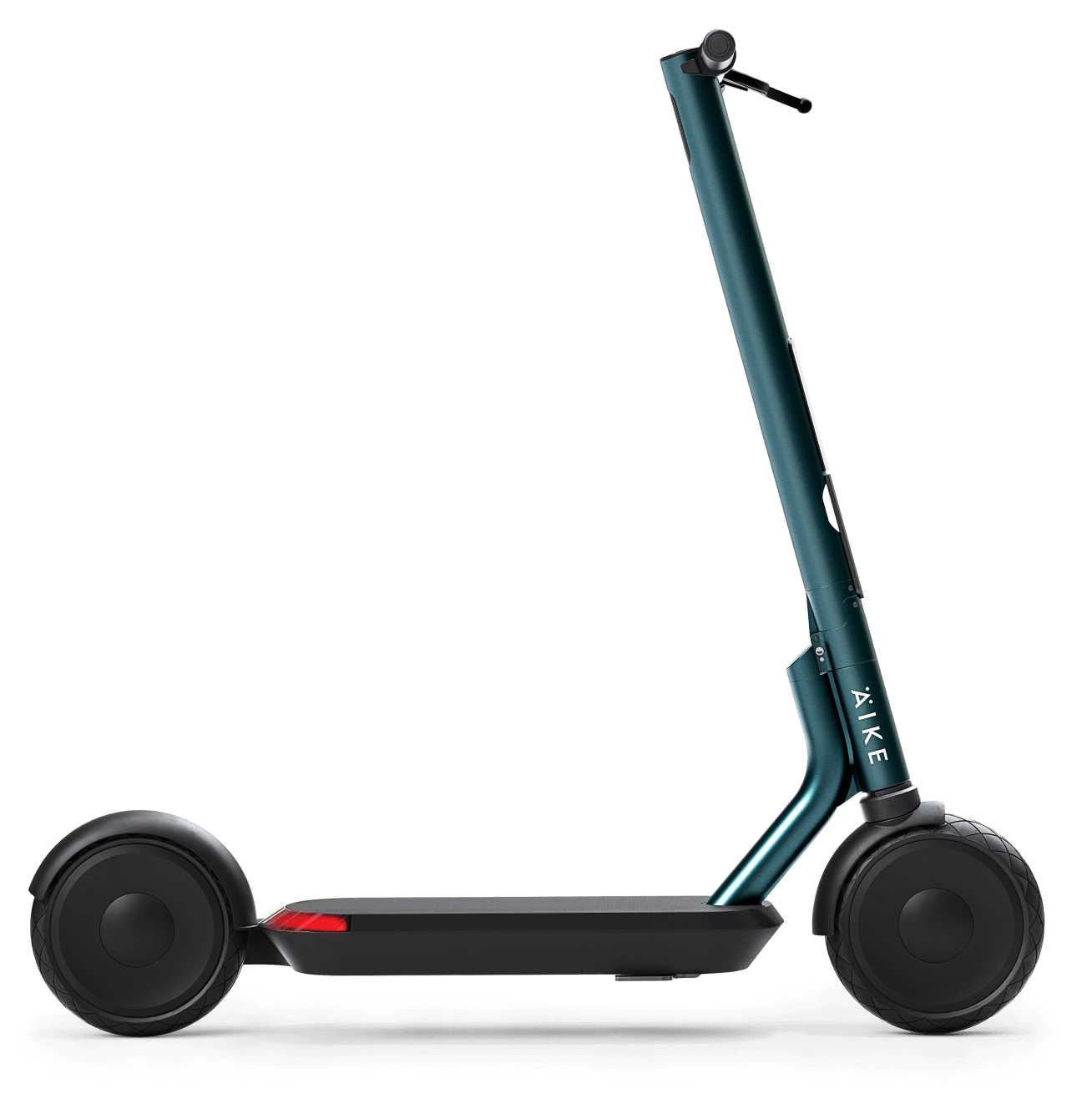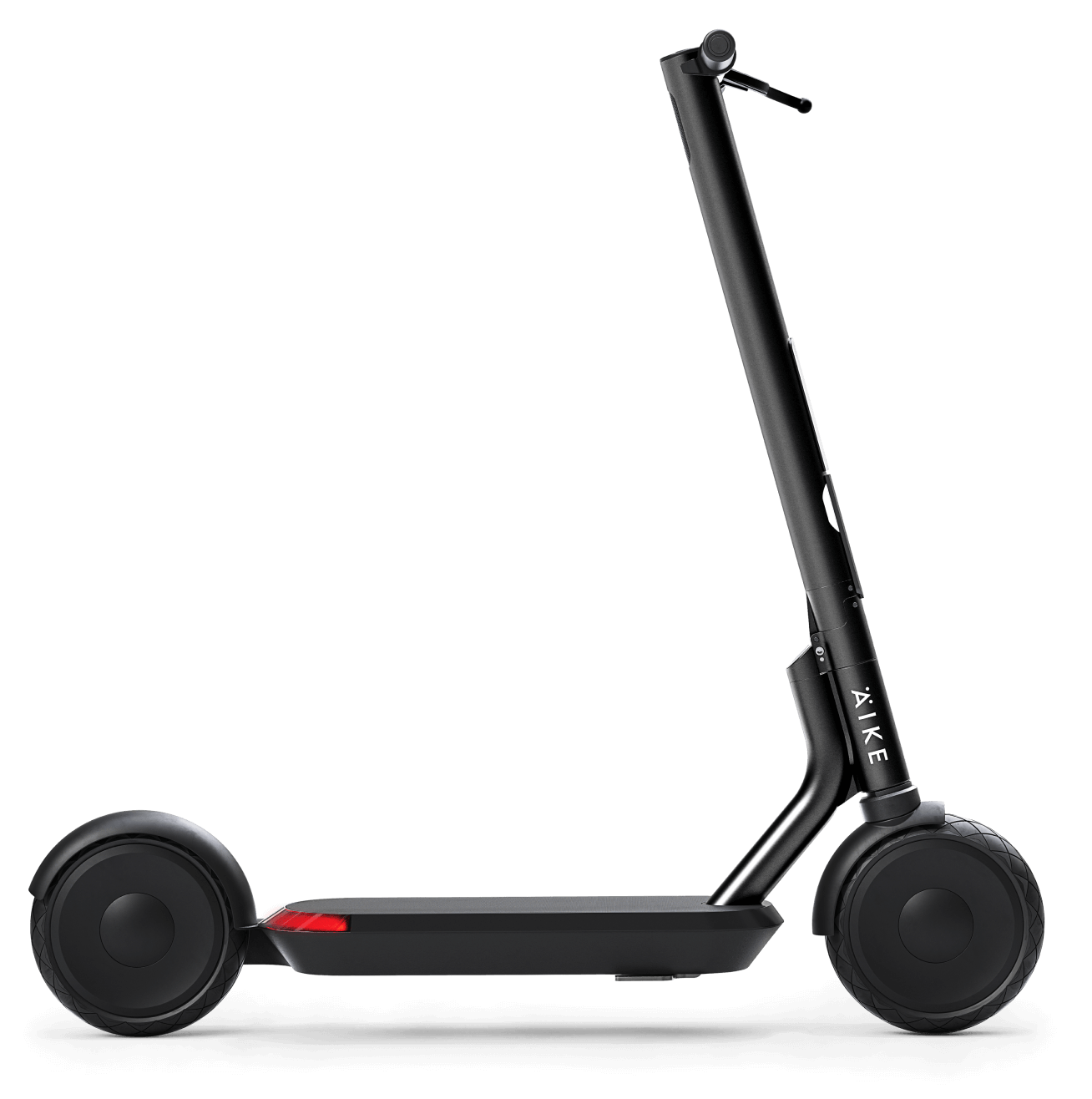 Thunderstriking

Fast & Smooth accelaration

USB-C Charging

Charge like your USB-C laptop

Fully Connecting

IoT-powered experience

Theft-Protection

All features through the App
We scooted the extra mile to make you smile.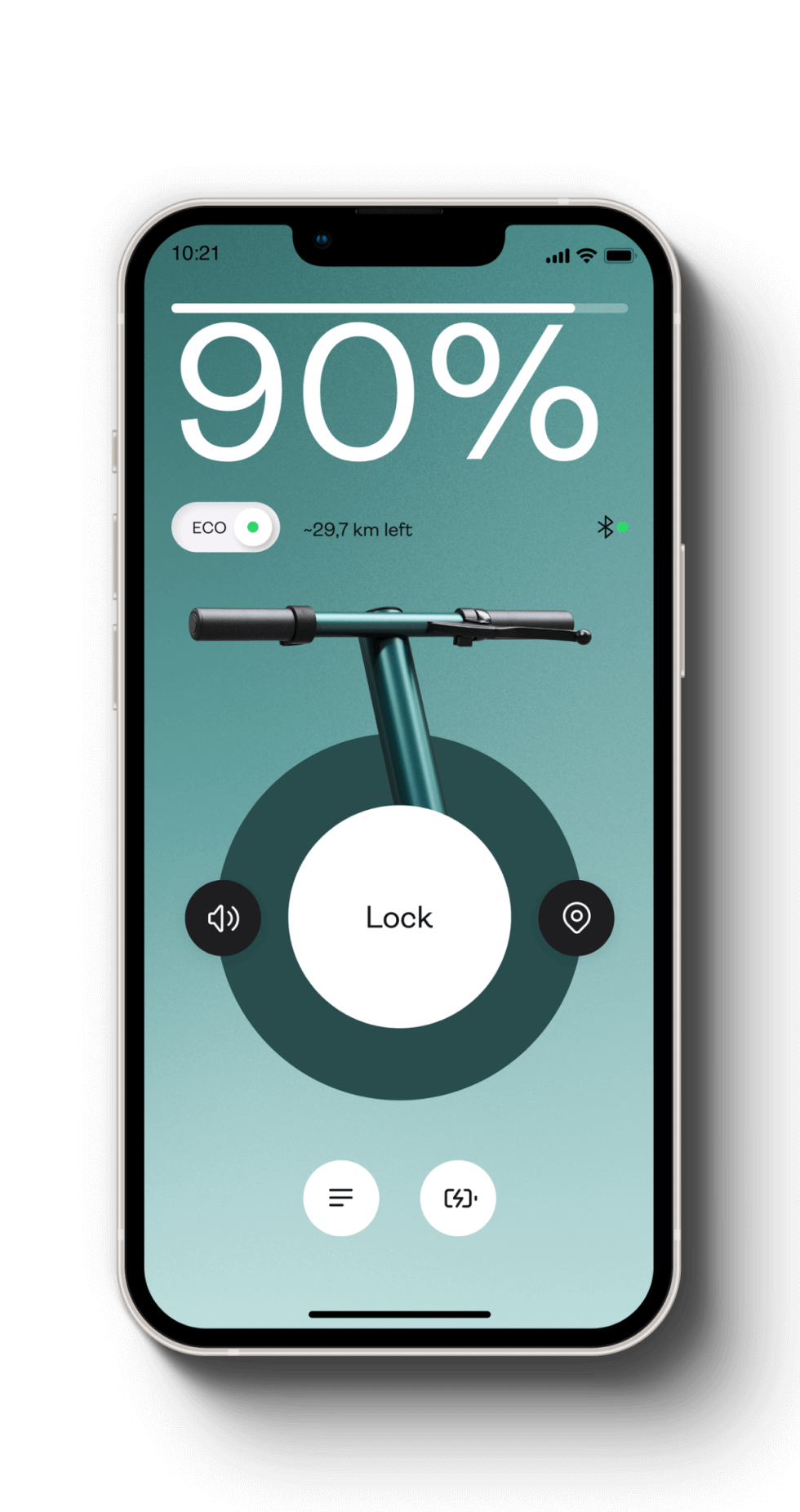 T is for Tech
Every Äike T comes with a unique code for the Äike app – a fully IoT infused superpower to elevate your connected riding experience
Customizable riding settings (including automatic braking/regeneration; speed control, user management, transport mode and more!)
The key to your Äike T - lock/unlock with your phone. Or by simply having the phone in your pocket
Automatic troubleshooting and access to free firmware updates as the tech evolves
A trigger to a threefold theft-alarm system
Direct line with our customer support
24/7 GPS protection
T is for Top Notch Comfort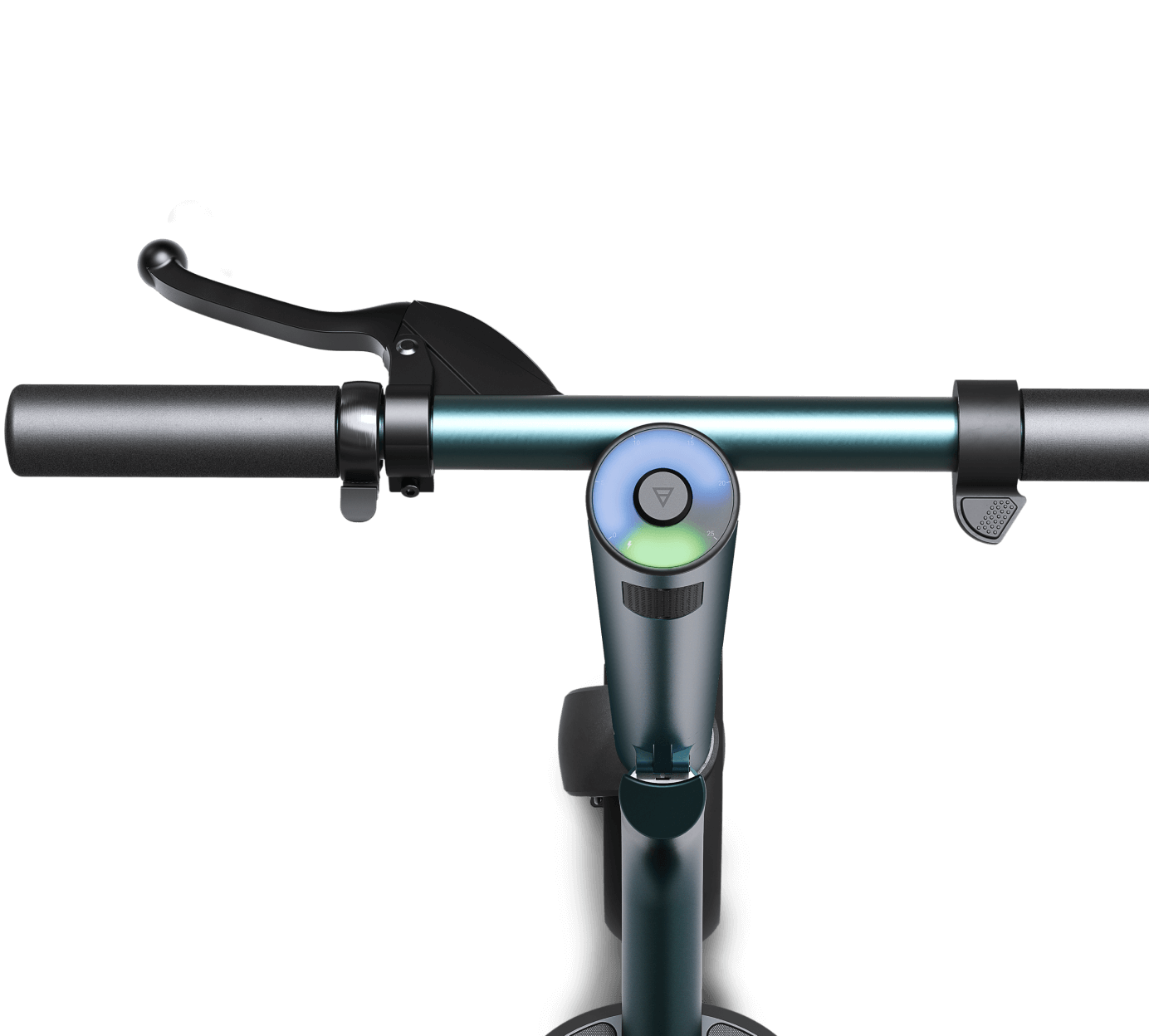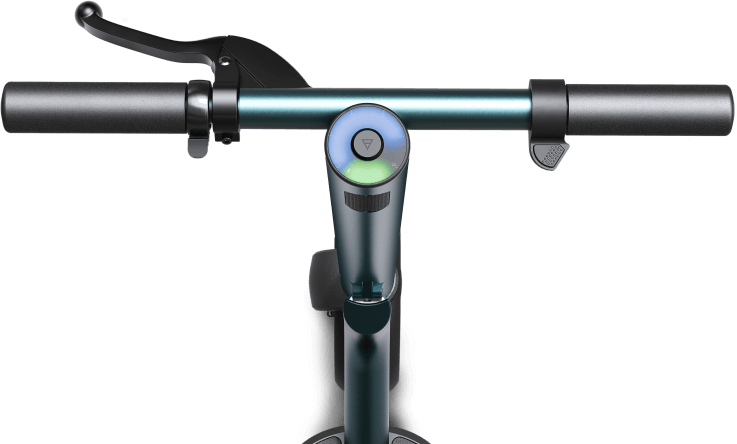 The Äike Display provides you with riding reassurance. And a place to put your phone.
The minimalistic display helps you keep track of speed and battery monitoring, as well as offers you a dock to comfortably place your mobile phone for Äike app functionalities.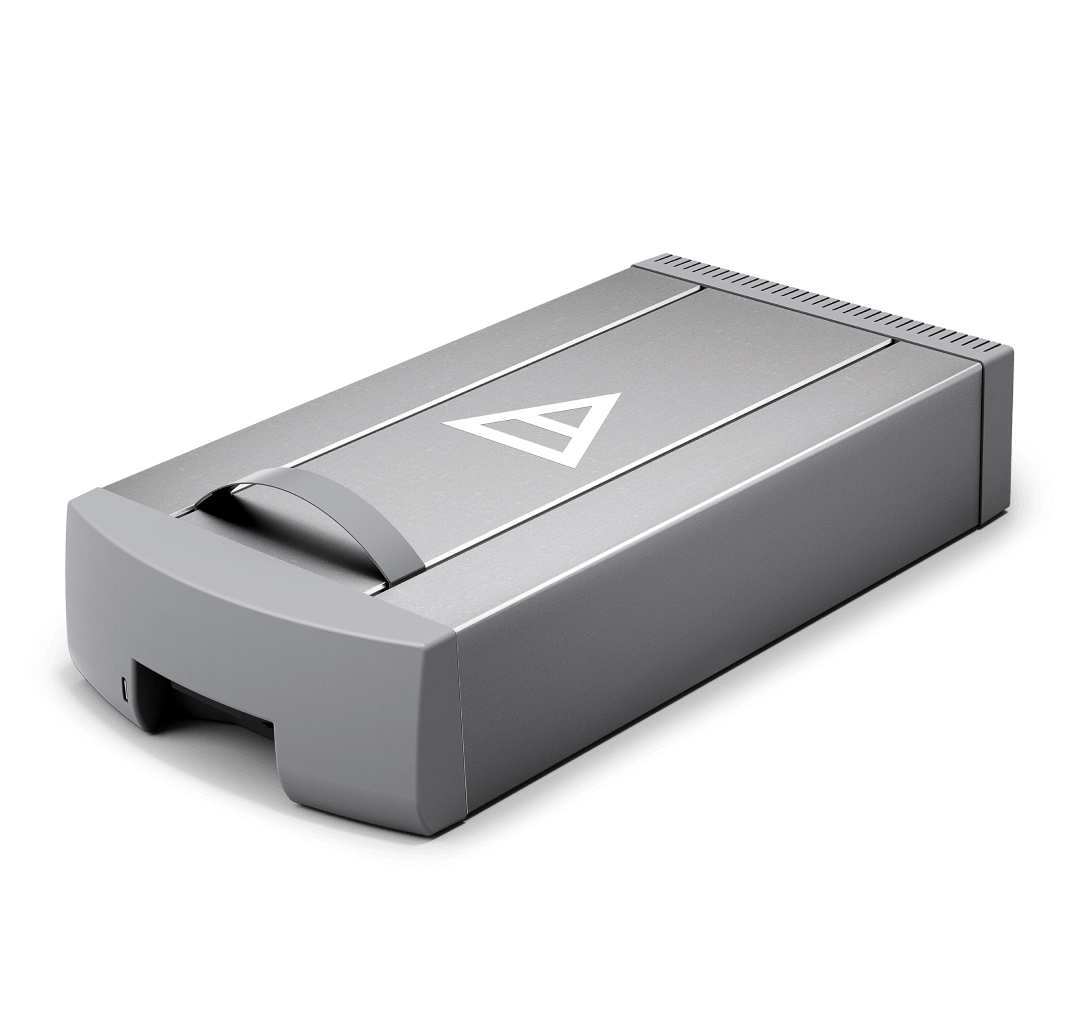 A removable battery – no acrobatics needed to carry it home
The removable main battery and hidden IoT battery mean your scooter will be GPS protected even when the battery is being charged separately. Store your Äike T in an attic, your garden, the street – with no theft anxiety or weightlifting up your stairs.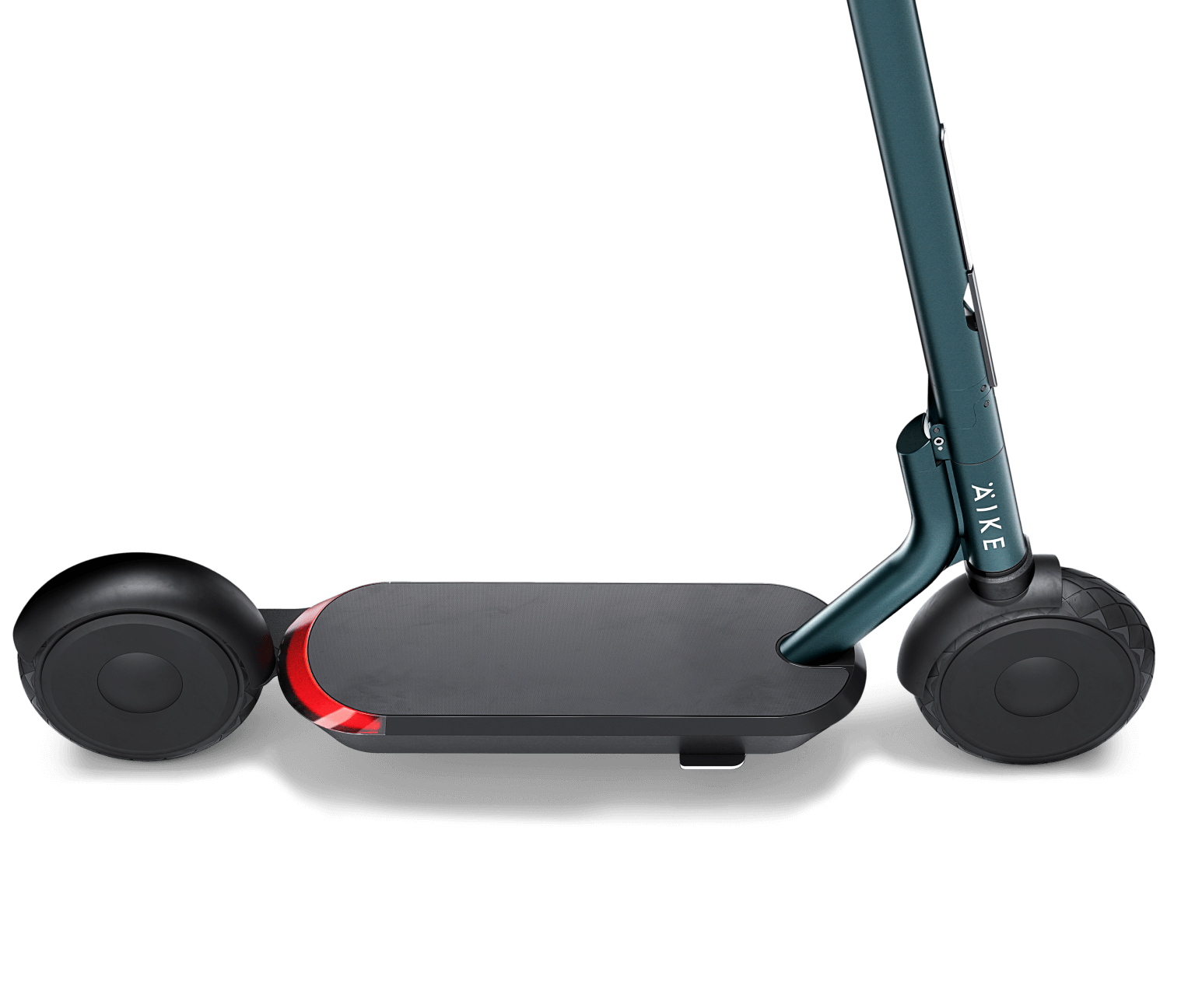 Ride like a normal person – sturdy and wide standing deck for maximum stability
In other words, über strong and will keep you going even if you hit a curb every now and again. Äike's high quality EU-based manufacturing and interchangeable parts makes everything super sturdy to begin with yet also effortless to repair.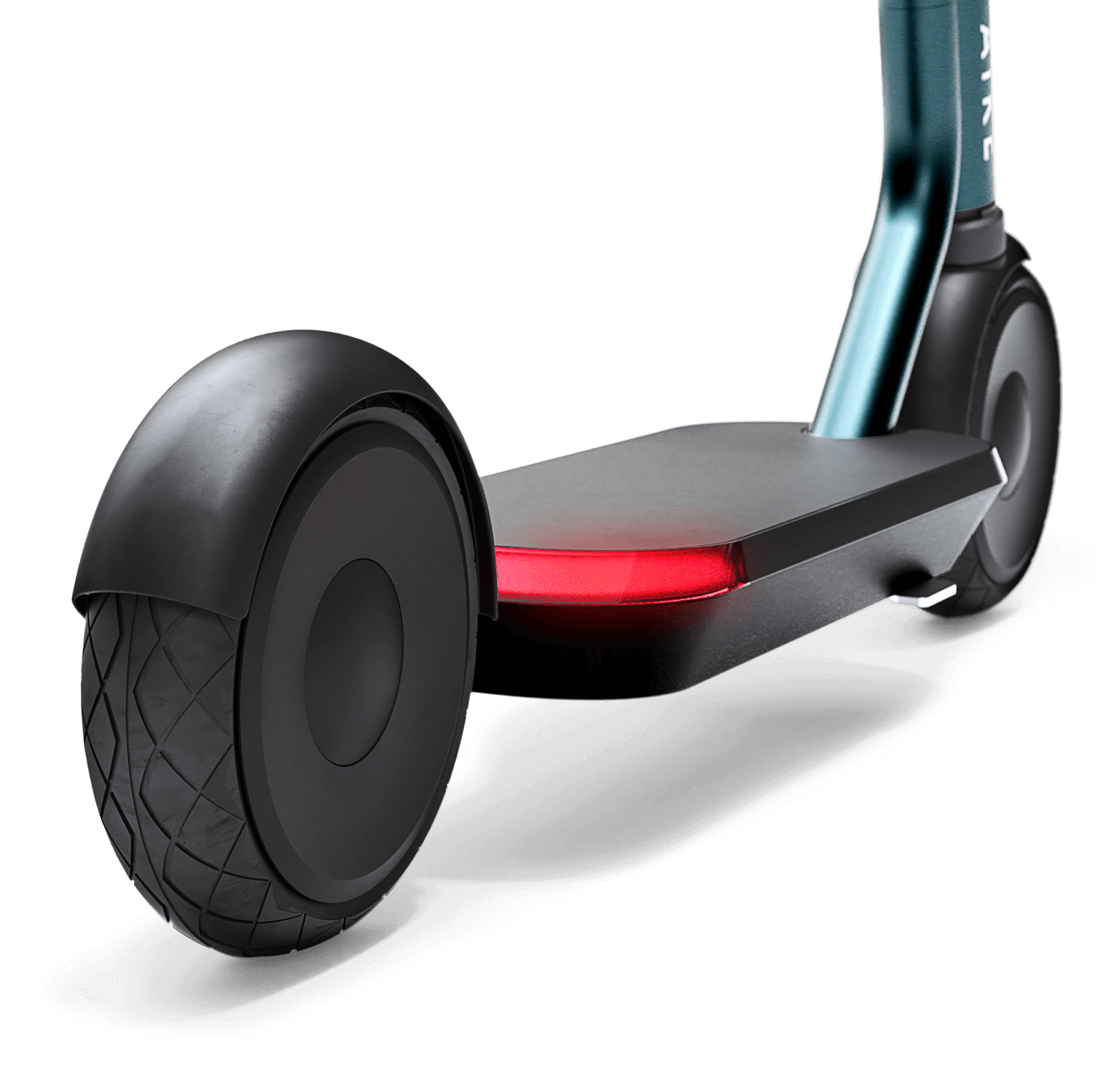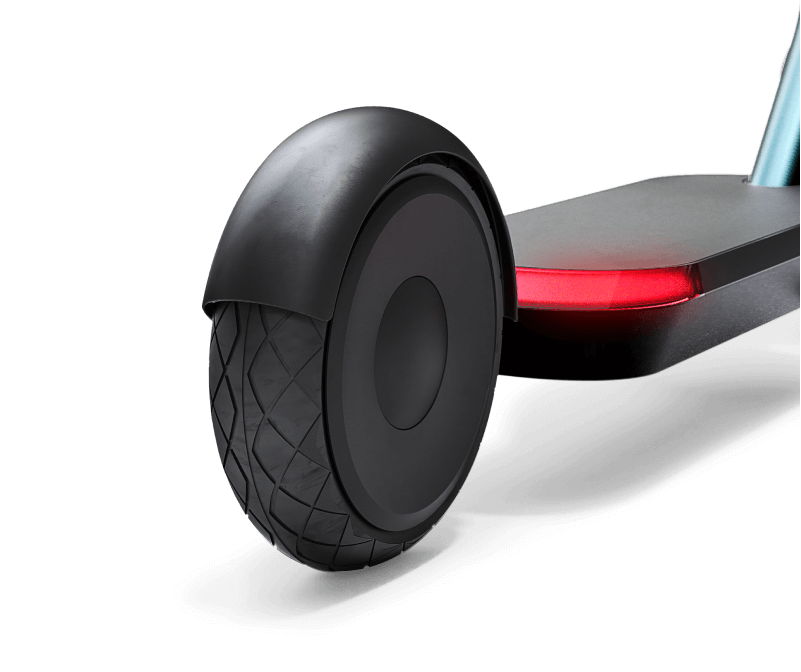 A two-fold braking system for maximum smoothness and control on the road
As a scooter that has been developed in a wet and icy climate – the brakes are also designed to work in puddles, on ice and under water. Rider safety and safety is and always will be a priority, which is why Äike T has both an electric and a mechanical break.
We've got your back
Insurance to piss off the bad guys
We want to earn your trust. Which is why we are happy to offer a theft insurance programme to all buyers upon purchase and continue to offer various types of insurance for your ultimate peace of mind.
Insurance is Offered
Trust is Earned
Text us literally whenever
Our customer service team is more than happy to help you with any questions, worries or suggestions you have for future updates for the Äike app and products! Contact us anytime via phone, email or social media.
In-app Support
Customer Support
Til' death do us part
Our factory is in Europe and run 100% by our own people, meaning we can promise you that our maintenance team will be around to support you long after your purchase.
Maintenance
Warranty
To ease your commitment issues
Although we are confident in our product, not all relationships are meant to be. We will offer a full refund 14-days after receiving the product and would love to get your input on how we could perform better in the future.
Easy Refunds
Feedback Welcome
Here's what some
of you have said on Reviews.io
I have been using it almost one year now and its perfect for work-home rides. Even when there is -15 degrees and ice outside it has not let me down.
– Stemo
Clean looking and very nice to drive. Good acceleration and hill climb performance. Mobile App makes it secure and comfortable to use.
– Siim
Äike is a comfortable ride – attacking kerbs in the city or going down the gravel roads in the countryside, it is always in its element.
– Sten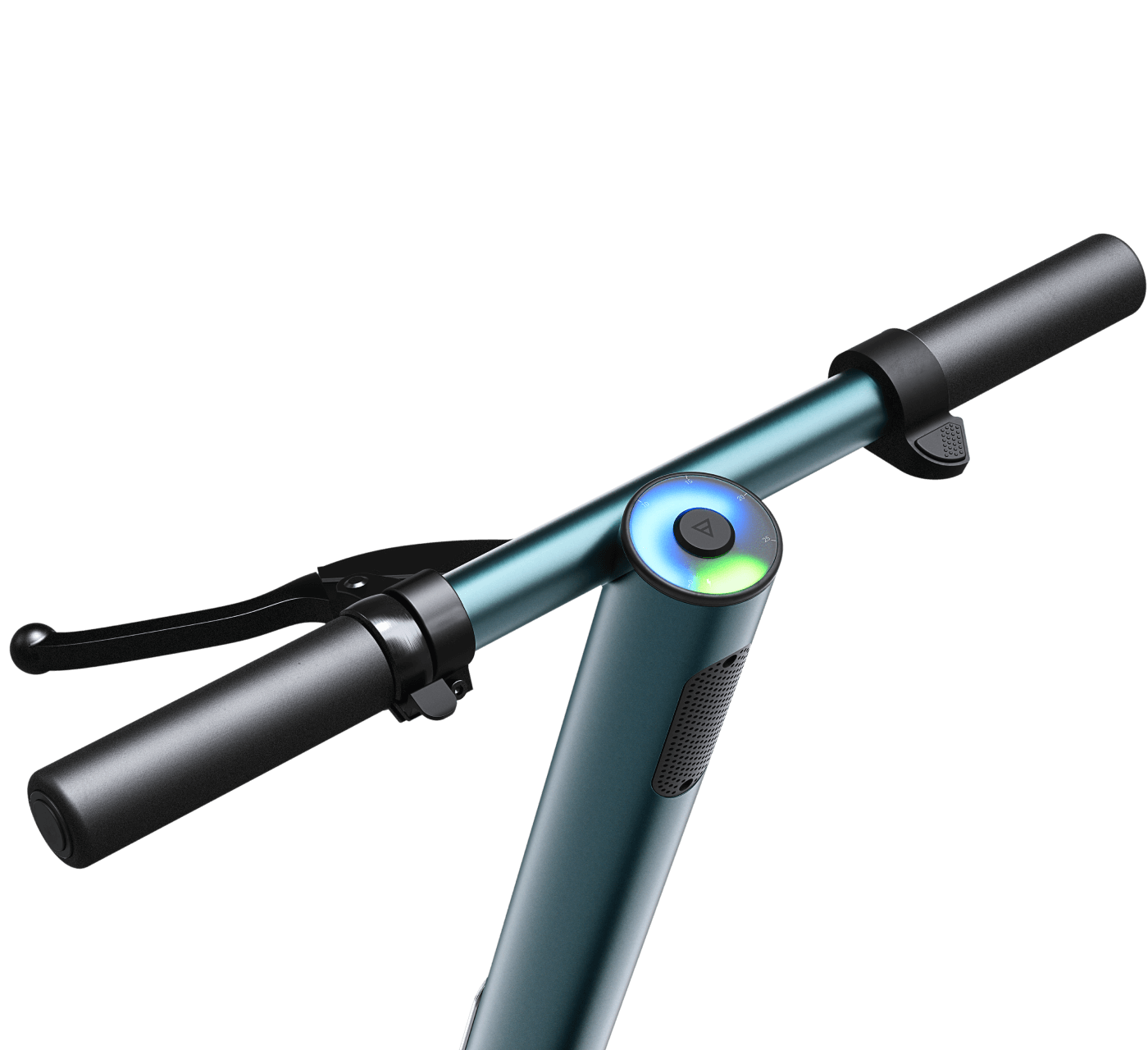 Subscribe to our newsletter & we might send you a special something to say thanks
Tech specs
We recommend you make sure your country's legislation is compliant with Äike's specs.
Practicality
Maximum speed
25 km/h*
* Subject to local regulations
Maximum motor power
1000W
* Subject to local regulations
Dimensions
Standing deck width
200 mm
Height (unfolded)
1148 mm
Standing deck height
152 mm
Features
Kickstand
Double kickstand in the front
Wheels & tires
10 inch, tubeless pneumatic tires
Brakes
Mechanical drum brake & regenerative electrical brake
Display
Speed and battery state of charge indicator
Water resistance (Ingress Protection)
Weatherproof IPx5
Charging port
Outer USB-C port with 5V output capability