11 E-scooter Benefits You Should Know About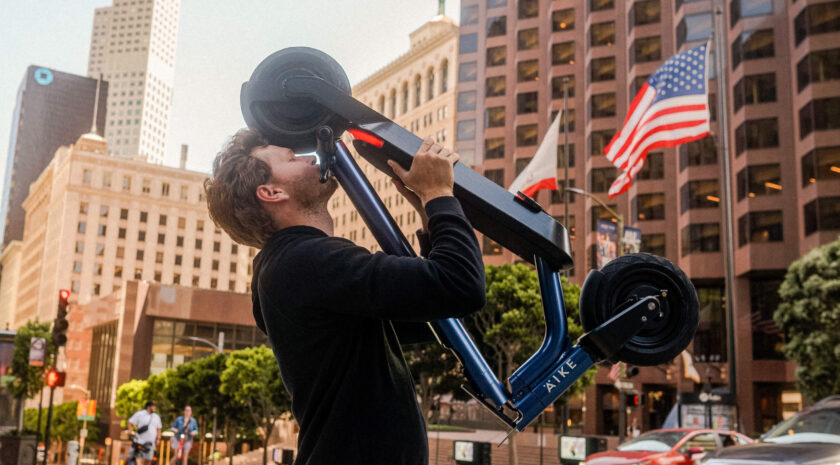 Sometimes, people choose to move around with an electric scooter instead of the regular cars because it makes them look cool and trendy. Many of them do not know the numerous e-scooter benefits they enjoy by making that simple decision. 
The use of electric scooters has several advantages that benefit both the rider and even the environment. This is why governments in different parts of the world encourage people to use these eco-friendly scooters to help in the environmental conservation efforts. 
Its benefits can be summed up as: 
Economic benefits

Environmental benefits

Mental health benefits

Physical health benefits
In the following paragraphs, we will expatiate on these benefits of electric scooters, and why you should get one. 
1. Scooters Lower Stress Levels
Riding an electric scooter benefits your mental health, as it gives you an opportunity to unwind, glide around the neighborhood and appreciate the scenery. 
As the breeze strokes your face, it soothes your nerves, and relieves you of accumulated stress. Studies have shown that basking in the cool breeze lowers stress level and relieves tension. Just the same way that relaxing at the beach calms tensed nerves, enjoying the cool breeze while riding on your commuter will reinvigorate your mind and body.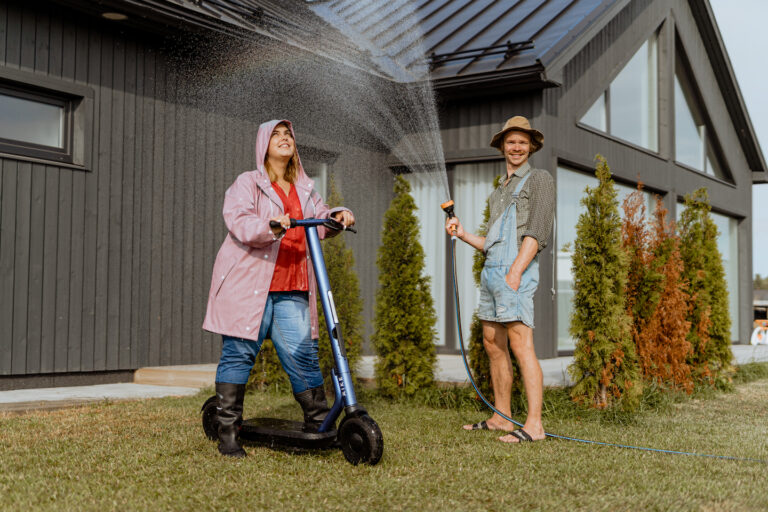 2. Improvement of Your Body Balance
Compared to driving cars, which doesn't involve a lot of physical movement, riding these commuters helps to improve your balance and posture. This is because when riding a scooter, you have to balance properly on the deck in a way that you won't fall off even when riding at top speed.
Doing this will overtime improve your balance, make you stronger, improve your ability to stay focused, and also sharpen your alertness. 
3. Budget-friendlier than Cars
Cost is another vital e-scooter benefit. With global inflation biting hard, the average cost of buying a new car is nearing $50,000. Even when you can afford this, you also need to set out a budget for the routine maintenance and fixing of any problem that arises.
On the other hand, you can get a high-quality electric scooter like the Äike T for as low as €999. Furthermore, these micromobility devices are not expensive to maintain like cars. This entails that even if you're a student or a low-level earner, you can afford to buy and drive electric scooters.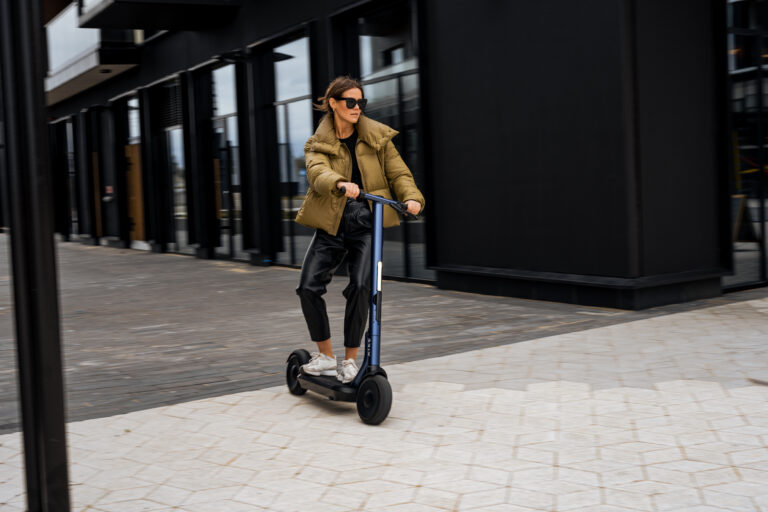 4. Better for the Environment
Global warming is a threat to the environment and also humans and animals. The use of combustible engines of cars and motorcycles contribute to the emission of greenhouse gases such as carbon dioxide, which contribute to global warming. 
Riding eco-friendly scooters contributes zero emission to the environment. This entails that if more people ditch their cars and choose to drive electric scooters, we will be able to reduce emission and global warming to the nearest minimum. 
5. Transportation and Storage is Super Simple
Most modern micromobility rides are lightweight and portable. This means that you can easily fold them up and throw in your car trunk when you're travelling. You can also easily store them at any corner of your home when you're not using them.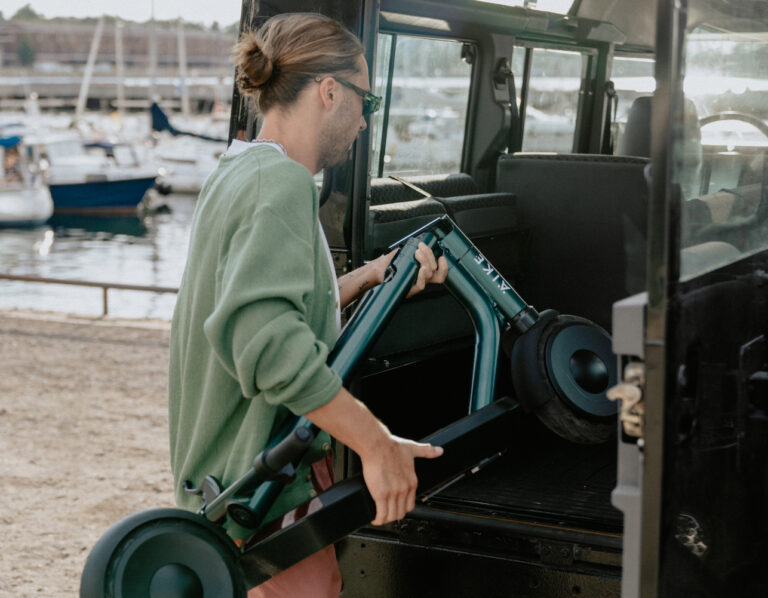 6. E-scooter Engines are More Efficient than Combustion Engines
Electric scooter engines draw their power from their rechargeable batteries. They use just a small amount of energy to transport riders from one point to the other. They also do not contribute to noise or air pollution. Combustible engines, on the other hand, consume a lot more energy, burn fossil fuels, and contribute to noise and air pollution.
7. E-scooters are Easy to Ride and Lots of Fun
Before you can drive a car, you need to undergo some extensive driving classes. You will also have to take driving tests and pass them before you can get your license. This process may take weeks, or even months for people who do not learn quickly.
Unlike cars, one of the most common e-scooter benefits is that it doesn't take a long time to learn how to drive them. Even kids and teenagers can quickly learn and start to drive an electric scooter. This is a fun way of keeping them busy and active.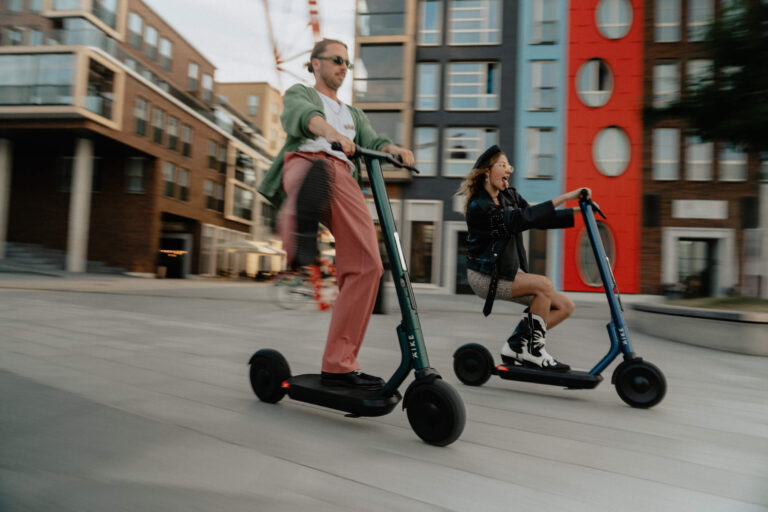 8. Improved Connectivity 
World-class scooter brands like Äike provide a high level of connectivity with your mobile device. When you download the mobile app and connect your commuter to your phone, you'll get an up-to-date brief of all your scooter's activities. 
Here you can control your ride's optimization, smart charging, track your device on the go, and perform other IoT-enabled functions.
9. They do not Tire the Rider
Due to the fun nature of electric scooters, riders do not get tired of them. Even when they don't necessarily use their commuter to run important errands, they use them for fun rides, either alone or with friends.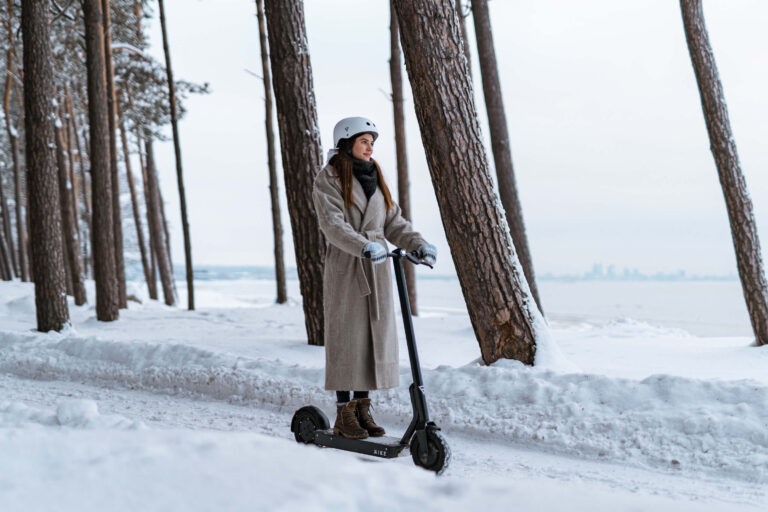 10. Easy Maintenance
Generally, high-quality electric scooters are durable and designed to last for a long time. This means that the parts don't wear out easily, and when they do, you can either fix them yourself or take them to an expert who will fix them in a short time. 
The replacement parts are usually affordable, so you can easily purchase them and fix any minor fault that arises. You can also just buy and store an extra battery, tire or any other part that is prone to damage. This way, you won't have to wait for a long time before you can repair your device and resume with your ride. 
11. Great for Avoiding Traffic Jams
Sitting in traffic can be exhausting, especially if you live in a busy and over-populated city. Occasionally, you just want to get to your destination quickly, but traffic jams won't let you. This is where e-scooters come to the rescue. 
These electric commuters are designed to ride aside the road, and navigate those small spaces between cars stuck in traffic. While others are waiting for the traffic to clear up, you will maneuver through easily and glide to your destination. 
Conclusion: E-scooter Benefits You Should Know About
Using an e-scooter benefits the rider physically, financially and even mentally. It also plays an active role in reducing emission of greenhouse gases, as most scooters operate on green energy. To enjoy all of these e-scooter benefits, you need to buy a durable, high-quality product that you can ride for a long time. 
Äike scooters are designed to give you all of these benefits at an affordable price. Built with a world-class IoT technology, fast-charging replaceable batteries, and ride optimization features, this brand gives you the best quality at an affordable price. Pre-order yours now.