6 Scooter Riding Tips & Tricks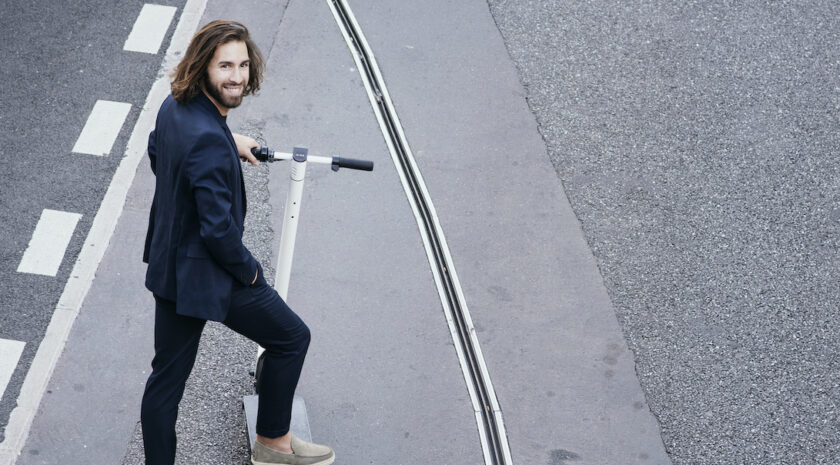 In the past, when people want an easy means of movement away from cars and motorbikes, they relied on their bicycles. However, recently, with the advent of electric scooters, more and more people have gotten a fun and easier way of moving around town. While many people are wary of trying out new things, if you follow the scooter riding tips that we will share in this article, you'll find it easy to operate your device, and start driving it like a pro. 
Compared to bicycles, it is a lot easier to ride a scooter. While you may spend days learning how to ride your bicycle, you can learn and start scooting your beginner scooter within a few minutes of practice.  
Here are some scooter riding tips that help you choose the right device, and also have a seamless and enjoyable experience.
Pick the Right Scooter
If you want to have an easy and enjoyable ride, then you should pay attention to the kind of scooter you buy. It is important to pick one that offers you a mix of comfort, quality, and stylishness. 
It is best to buy a product with a deck that is wide enough for both your feet. Also ensure that its handlebar is suitable for your height, or at least adjustable, so you can position it correctly. It is also essential to buy a scooter that can go uphill so that you won't have to cut the fun short when you encounter a steep slope. 
Invest in High-quality Equipment
After you have bought a high-quality scooter, you should also look out to buy high-quality safety equipment. Riding a scooter for beginners may be a little tricky, as you may make some mistake that may lead to a minor accident. This is why it's necessary to buy safety gear like a helmet, gloves, knee and elbow pads, for example.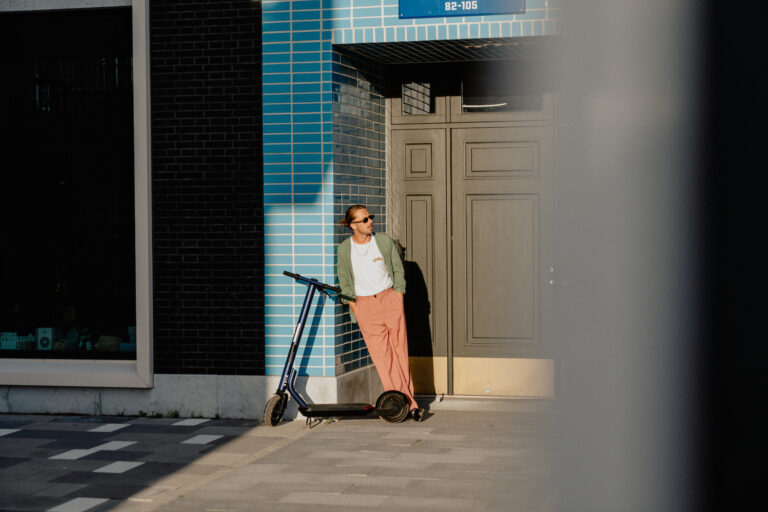 Practice in a Safe Location
As a beginner, it is dangerous to just pick up your ride and hit the road. Even if you have read several scooter riding tips like this one, you shouldn't assume that you already know how to navigate the device on the main road. 
Instead, practice in a deserted space where there are no passersby and no vehicles. After you have decided on the right location for your beginner scooter practice, it is now time to start learning. 
Here are the steps to follow when driving a scooter for the first time:
Familiarize with the essential parts like the brakes, throttle, and lights.

Don't switch on the device on your first attempt. Instead, place one leg on the deck and kick it off with the other leg. Moving it as a kick scooter allows you to become conversant with the steering and brakes, and you'd also gauge its balance. 

While still using it as a kick scooter, it's time to find the proper riding posture for you. Do some posture practice and find out which one gives you the best balance when you're turning or navigating across a bumpy part. 

After you have found the proper riding posture, turn on your device and start accelerating slowly.

When you have become comfortable with your balance and ability to control the device, start to increase the speed.

After practicing in the safe location for some time, you can move into the streets and main roads. Always remember to go slowly, and to apply your brakes whenever you want to turn. 
Learn How to Ride Downhill and Uphill
When using your micromobility device, you want to avoid encountering a steep slope or valley unprepared. If you had done all your practice only on smooth plain road, then it may be tough for you to drive uphill or downhill. Hence, it is necessary that you also practice on these kinds of roads. 
Scooter Riding Tips for Going Uphill
You need to learn how to channel your body weight when going uphill or downhill. This is an important scooter safety tip that'll help you become a pro. 
When going uphill, stand properly to gain a maximum balance. Next, shift your weight to the front, but be careful to not put much pressure on the handlebar so that you don't trip off and fall. Furthermore, bend your knee a little to improve your balance.
You need to also increase your speed when going uphill. Apply short, frequent and continuous thrusts, but be careful to not over-speed. And most importantly, make sure that you're riding a high-quality scooter that can go uphill, like the Äike T for example. 

Scooter Riding Tips for Going Downhill
When driving downhill, you have to do the opposite of the things you did when driving up. For instance, you have to lean back instead of forward.
Hold on to the handlebars tightly and maintain your balance so you don't fall off. Stop accelerating, and apply your brakes so it slows down. This way, you will have better control of the entire device, and minimal struggle with gravity.  
Abide by the Applying Laws for E-scooters
In some places, you need a license to use any micromobility vehicle. If you live in such a country, you must abide by the laws, and apply for a license before you can enjoy your device in a public space. It's essential to also learn the traffic rules applicable to such devices, and abide by them at all times.
Practice Makes Perfect
Just like everything else, the more you practice how to drive your e-scooter, the better you get at it. Even if you don't get it right the first few times, always try again, following the safety scooter tips we have shared on this article. 
Enjoy Your Ride
If you've bought a high-quality scooter, and practiced to the point of becoming an expert, then it's time to have fun. Enjoy the incredible convenience that comes with zapping around town on your micromobility device. There's this guilt-free pleasure that comes with driving around with ease, knowing that you're not emitting any gas or noise that pollutes the environment. 
Conclusion
Riding an electric scooter is fun and easy if you know your way around it. In this article, we have shared some scooter riding tips that'll help you learn how to navigate your device with ease, especially if you're a beginner. 
In all, while these tips will help you become a master at riding your electric scooter, it is important to buy a high-quality and durable scooter for beginners such as the Äike T.