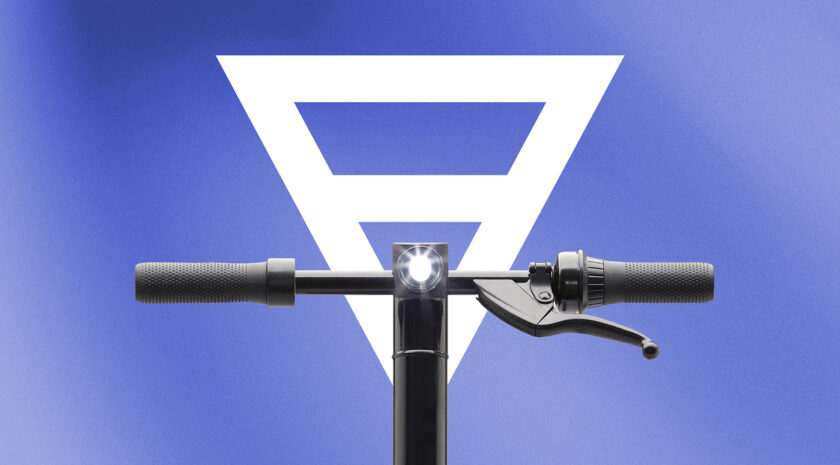 Yes, but we're going to be brutally honest and admit that if the goal is to be 100% carbon neutral, the only solution is to continuously walk.
But seeing that our daily routines tend to consist of longer distances and time is of the essence – riding an Äike is as carbon-neutral as you can get. There really shouldn't be any need to wake up the roaring car engine for a quick inner city commute. (Äike will get you there safely and soundly!)
We see no reason for it not to be the obvious choice for your everyday commutes.
Something to think about if you live in a large city

The most inefficient thing about driving a car is the car itself. The average car weighs 23 times more than the person it carries  –  which means most of the car's energy is used to move the vehicle itself. An e-scooter on the other weighs less than any adult that's riding it. That gives it a huge advantage in terms of energy use.
One kilowatt hour of energy carries a gasoline-powered car for around a kilometre. A much more efficient electric car can travel about 7 km on the same amount of energy. An electric scooter can travel more than 100 km.
But we get it. When you're driving down to the countryside to visit your family for Christmas  –  you're probably not going to be doing it on a scooter. However, it is estimated that in urban cities, people spend around 42h a year simply wasting away in combustion-engine powered traffic. Now isn't that a scary thought?
Furthermore, if the sanitary crisis of 2020 has left us with anything positive, it is the notion of preferring space and tranquility over overcrowded spaces and chaos.
Micromobility – the key to urban commuting
What we're saying is, electric micromobility devices, when built sustainably and ethically, are cheaper to build, more environmentally friendly and more energy-efficient than other alternatives.
As climate change is dawning upon us and more and more cities around the world are realizing the benefits of going car-less, it is up to us as a society to show that there is a demand for sustainable micromobility vehicles. 
Sustainable production and using recyclable materials isn't cheap. But the real thing we can't afford is turning a blind eye to the problem of climate change.