Eco-Friendly Scooters: The Green Future of Urban Mobility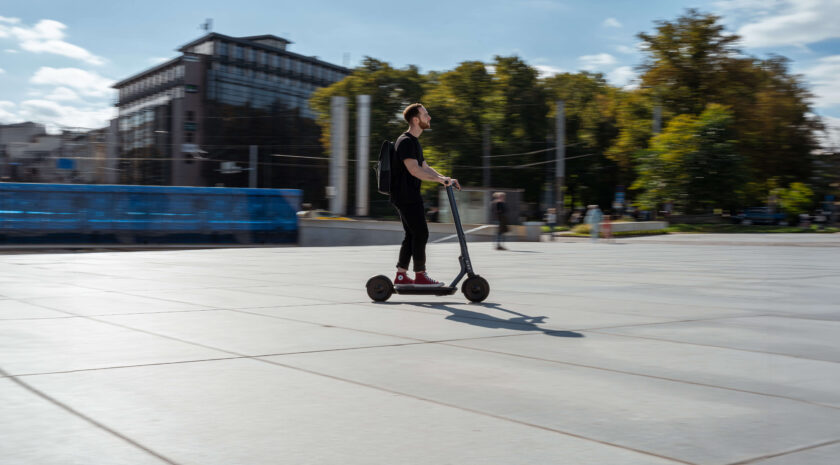 Since its inception, Äike has been at the forefront of producing high-quality eco-friendly electric scooters. It combines style, sustainability, performance, and other premium features which makes it better than any other eco scooter in the market. Read on to know about all the premium features of Äike scooters. 
About the Äike T
We didn't just start making Äike scooters because everyone is making scooters. We're not here because riding a scooter is the new trend. 
Our reason for making Äike scooters is to show other manufacturers how it should be done! While everyone else makes their scooters in China, we took our production plant to Europe to give our products some high-tech features that other brands can only dream of. 
Since 2014, the CEO of Äike, Kristjan Maruste has been in the micromobility industry. When e-scooter sharing became really rampant in 2018, he played an active role in it, but he noticed one problem: He noticed that manufacturers just mass-produce their products to save cost, without paying attention to quality.
Kristjan wanted to change this and show other manufacturers the importance of high-quality and of paying attention to details. This passion led to the production of the world's smartest eco-friendly electric scooter, the Äike T. Also, with the production of Äike 11, we redefined the meaning of the scooter fleet. Click here to know more about this product, and how you can use it for your fleet management business. 
Premium Features
Äike T gives you so many premium features that many other eco-friendly scooters do not offer. They include: 
The World's First Smart Lock Scooter
Äike isn't like the regular LEV brand that allows you to worry about its safety. The smart lock feature detects when you've stepped away from your ride. It doesn't waste time; it locks the device and keeps it protected until you return and unlock it. 
This smart lock feature uses proximity detection technology to know when to lock your device, and when you're just around the corner. This is a first-of-its-kind innovative feature that distinguishes Äike from all other products. Who knows, maybe very soon, other manufacturers will follow this train.
24/7 GPS Protection 
The Äike T is built with 24/7 GPS protection. So, even if someone takes your ride away, you can still find it with your phone. The most exciting aspect is that our product comes with a special inbuilt battery only for the GPS feature. So, even if they remove the battery of your ride, you can still locate it on the map using your mobile app.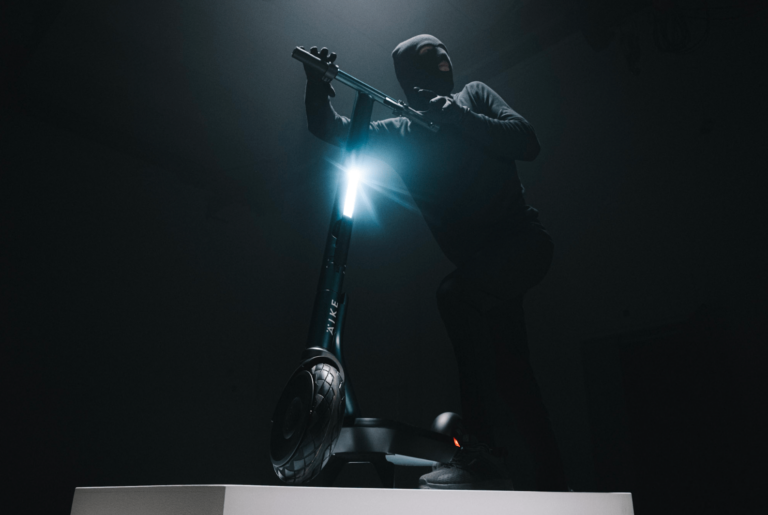 Three-Fold Theft Alarm System
With Äike T, your scooter is your whistleblower. The three-fold theft alarm system gets activated if anyone tries to tamper with your ride. 
Removable Eco-friendly Scooter Battery
The Äike T comes with a replaceable 583,2Wh lead ion battery. If you have a spare battery, you can swap it in by just opening the battery case located at the stem of your scooter. Click here to buy a spare battery for your device. To read more about removable batteries, read our blog.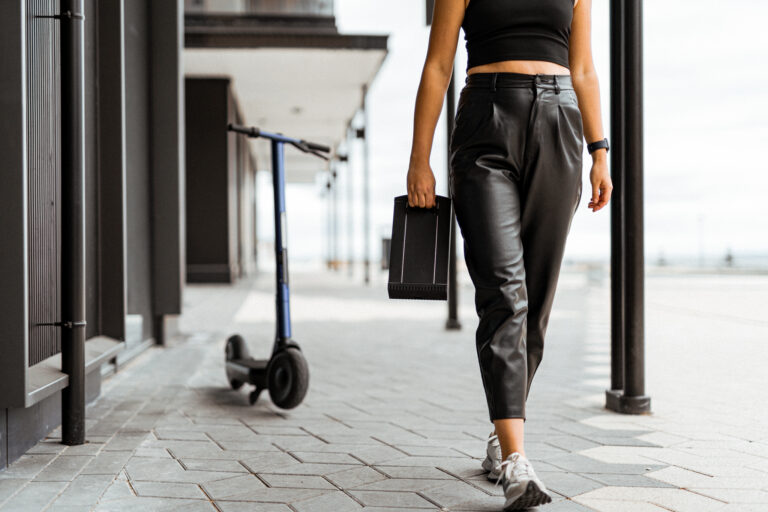 The World's First Scooter with USB-C Charger
Every other brand expects you to have your original chunky charger handy whenever you have a low battery. This is inconvenient and could keep you stranded if your battery goes low when you don't have the charger. Äike changed the game by being the first brand to incorporate a USB-C charging port. 
This means that you can charge your device with your laptop charger anytime and anywhere. Click here to read more about charging your device battery.
Puncture-proof Tires 
Äike scooters are made for all roads and terrain. With its puncture-proof tires, even heavy riders of up to 330 pounds (ca. 150 kg) can handle any pothole or rough terrain without having a flat tire. 
Other incredible features include:
Ride optimization

Fully connected IoT functionality

Vandalism insurance

User management for ride sharing

Auto-braking for regenerative brakes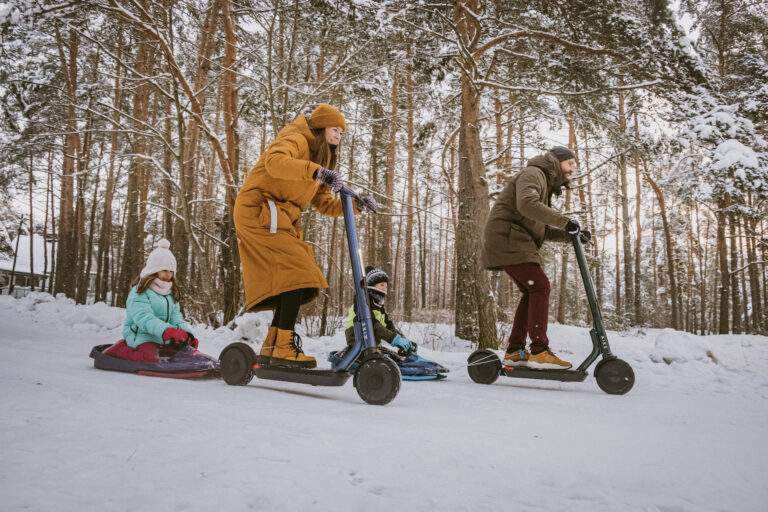 Dedication and Accurate Craftsmanship
The Äike T is specially designed for all kinds of streets. Its heavy-duty steel frame and large pneumatic tires are ruggedly designed to take on the bumpiest roads. The 1,000W dual motor power enables it to climb hills and inclines with ease. 
It is lightweight and designed with a foldable frame that allows for portability. With an ingress protection of IPx5, the Äike T is waterproof and has been tested in rain, puddles, ice and snow. 
This eco-friendly electric scooter takes sustainability to an all-new level. 42% of its body parts are made from recycled materials. And when your device gets old, you can recycle up to 92% of its entire components.
From its wide deck to its low-mounted lights and customizable riding settings, the makers of Äike scooters paid attention to every little detail. What's more? You can turn your device off and on without a key or biometric interphase. All you need is your phone and the mobile app. 
Detailed Specifications of This Eco-Friendly Scooter
Äike T's technical specifications are some of the best you could get from any eco-friendly scooter. They include:
350W Nominal motor power and 1,000W maximum motor power

Features a two-fold braking system (regenerative electrical brake and mechanical drum brake)

24.8 miles (ca. 40 km) range

15.5 mph (ca. 25 km/h) max speed 

Weighs 41.8 pounds (ca. 19 kg)

583,2Wh battery that

charges fully in 4 hours

Warranty
Äike offers you a one-year theft insurance and warranty. This entails that Äike will help you find your device when it gets stolen. If the search party is unable to find it, you will get a replacement sent to you within a few days. To know more about the theft warranty, read this.
You also get a 14-day free return warranty. So if you encounter any issues with your device, you can send it back within a fortnight, and get a new one.
Other Things to Consider
You should also consider the 200 mm wide deck, 72 mm ground clearance, and the fully functional high-tech display light. With Äike T, you're in total control of your eco-friendly scooter at all times, even when you're far away.
Get The T
Pre-order now to join the elite group of users cruising Äike T. We don't do mass production like other brands because we love to pay attention to quality. So, we produce ever piece like it's the only one we have to make. Click here to place your order now.