The Best Electric Scooter With a Removable Battery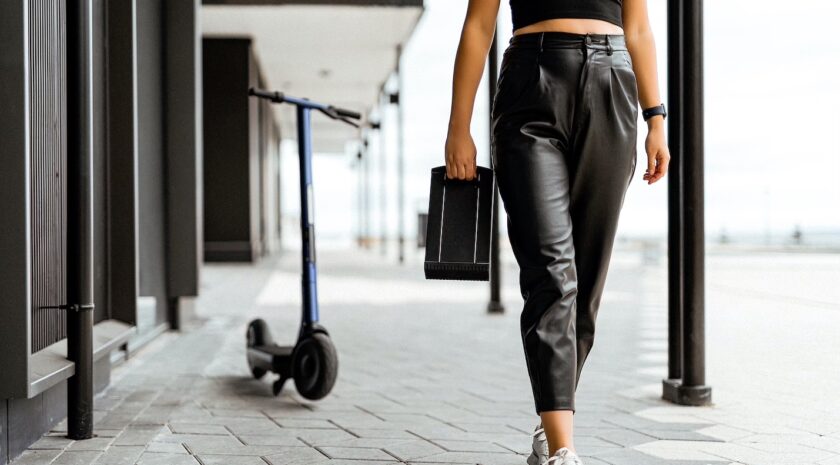 When driving a long distance with your car or motorcycle, you always set money aside to refill your petrol when it runs down. In the same vein, many e-scooter users prefer to buy an electric scooter with a removable battery.
Making an e-scooter with a removable battery is a somewhat new trend in the micromobility industry due to the increase in the usage of scooters. Some people, who're keen on sustainability, go about most of their daily activities with their electric scooter. In such cases, using an e-scooter with a removable battery becomes the best option.
In the following paragraphs, we will review some of the best electric scooters with a removable battery. Before we get to that, let's highlight the types of removable batteries in electric scooters.
Types of Removable Batteries in Electric Scooters
When they say that a device has "removable batteries", it could mean two things:
You can remove the power pack and replace it with another.

There's a space where you can attach an extra one to increase your ride's range without taking out the primary battery.
There are also some models in which both the primary power pack and the extra power unit are removable. While different micromobility device models may come with removable batteries, one thing that buyers must consider is the ease of swapping. Some brands allow you to just open the device stem and take out the cell, while some others require an extra tool to remove it.
Advantages of Electric Scooters With a Removable Battery
Ride Longer Distances
It's a no-brainer that the most prominent perk of using an electric scooter with a removable power cell is that you don't have to worry about the power running out.
If you've used these mobility devices for some time, there are high chances that your ride may have run out of power at one point or the other due to low power. When this happens while you're on a trip, you'd have no other choice than to fold it up and find another way to get to your destination.
Using an e-scooter with a removable battery takes away this inconvenience. All you have to do is ensure that both the primary power unit and the replacement pack are fully charged. Put the spare cell in your backpack, and swap it in when the primary goes low.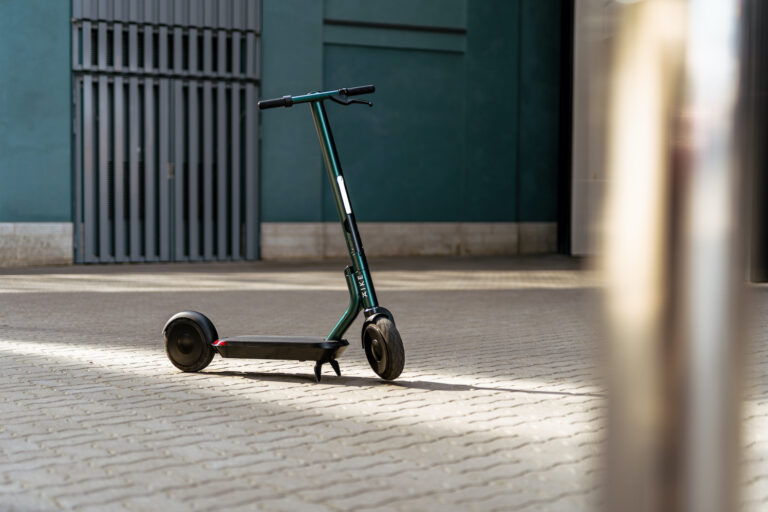 Leave Your Scooter On The Streets
Imagine carrying your scooter (that weighs around 20kg) inside every time you need to charge it. With GPS protected electric scooters, removable battery makes your life effortless as it is the only thing you need to carry up to fill its juice.
Although, GPS protection is rather unique for an electric scooter and is only available for Äike scooters. The removable main battery and hidden IoT battery mean your scooter will be GPS protected even when the battery is being charged separately.
It allows you to feel confident, as an unauthorized movement of your Äike launches an immediate notification on your app, triggers the automatic brake lock and sounds an alarm. Picture carrying your electric scooter up the stairs, putting it in the trolley when going grocery shopping or placing it in your car, just to not get it stolen every time you are finished using it.
With the removable battery and GPS protection you can store your Äike T in an attic, your garden, the street – with no theft anxiety or weightlifting up your stairs.
Other benefits include:
You don't have to worry about getting stranded

You'd be able to ride for longer

You can easily monitor your power pack's condition
How Long Does a Battery Last?
The average lifespan of an e-scooter battery is 2 to 3 years. During this period, it goes through its entire charging cycle and becomes weak.
Considering this average lifespan, if you have a spare cell, you have practically doubled the lifespan. Each of these has a battery life of 2 to 3 years, thereby allowing you more time to enjoy your device.
Brands Selling Electric Scooters With a Removable Battery
Many brands make electric scooters with removable power units. However, for this article, we will highlight three of the best brands. They include:
Lewy Electric Scooter
For a product that costs an average of $500, the Lewy brand is an impressive option for anyone looking to buy an electric scooter with a removable battery. This brand's power pack is contained inside the stem, so the battery's weight contributes to increasing the device's balance. They are built with a 230 W power unit, which takes about  3 hours to fully charge.
The good thing about this scooter is that you can easily remove the battery. Just turn the cell cover knob on the stem, open it and pull it out.
The motor has an average power of 350 W, with a peak power of 700 W. This product has a top speed of 27 km/h. When in eco-mode, its range could get to 25 km, but in the regular non-eco mode, the range drops to as low as 16 km.
Its maximum load capacity is 104 kg. So, if you put a heavier weight on it or go a little faster, the range may further deplete. This may be a setback, especially if you want a scooter with an impressive range and longevity.
Turboant X7 Electric Scooter
Turboant X7 comes with a 230 W removable power unit fitted into its stem. This device costs about $600, and has a higher efficiency than the Lewy Scooter we reviewed above. Its power pack takes 2 to 4 hours to reach full charge, and when fully charged, it runs to a peak range of 26 km/h.
This product gives you a higher top speed of 32 km/h. It is fully fitted with an LED screen that displays the speed and power level, and also allows you to do some tweaks on the setting.
The downside of this product is that riding at top speed regularly reduces the range to about 16 km, and it doesn't have a suspension to reduce the weight on the wheels.
Äike T Electric Scooter
For many reasons, Äike T is the world's best electric scooter with a removable battery. This product comes with an incredible range of 40 km and a high-end 583 kWh power pack, which is easily removable if you want to use a spare cell, weighing only 3kg.
Äike T is the first mobility device to support USB-C charging. It takes about 4 hours to reach full charge when using the original Äike T fast charger, but any USB type-C charger will do the job in 6 hours.
Unlike the other brands that come with removable power packs listed above, Äike T gives you a higher efficiency, more speed, range, load capacity and power life.
Specs and Features of the Äike T
Other impressive features that make Äike T your best option include:
Apart from the primary battery, Äike T also has a hidden, non-removable battery that powers its IoT-enabled GPS tracker. With this, your scooter is protected from theft or any form of tamper.

Äike T has a ride optimization feature that puts you in total control.

It has a weight capacity of 150 kg, which is a lot higher than the other brands above.

Äike T has a double braking system for

increased safety

.
Your Personal Electric Scooter With a Removable Battery Is Only a Few Steps Away
Buying an electric scooter with a removable battery saves you the inconvenience of getting stranded when your battery becomes low, and the weightlifting the scooter up the stairs to get it charged.
Among all other brands with removable power packs, the Äike T offers you plenty of impressive features. Hence, it is your best option if you want quality and efficiency. Pre-order the Äike T now to enjoy these astonishing features.