Electric Scooter Safety: How You Can Avoid Injuries While Riding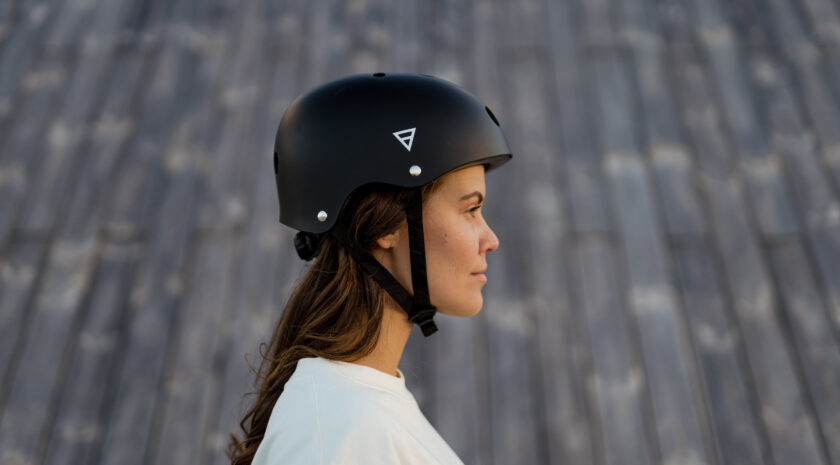 Safety is one of the first things to consider before buying an electric scooter. The safety of electric scooters depends on the brakes, balance, lights and the safety precautions you take while riding. Safety scooters pay strict attention to all these features, to reduce the rate of accidents. 
In truth, there are no ideal 'safety scooters', especially when you consider that there has been a wave of scooter accidents lately. However, it is worthy to note that these accidents are more about the rider than the scooter itself. For this reason, it is important to ask, "how do I avoid injuries while riding on my electric scooter?"
In this guide, we will teach you how to ensure your safety when riding your electric scooter. We will also recommend the best safety scooter you need to ensure a smooth and seamless ride.
What to Do Before You Start Your Ride
Inspect your scooter
Every rider needs to inspect and ensure the safety of electric scooters before they start riding. This includes checking that the gears, brakes and other features are working properly. Also check your battery to ensure that you have enough charge for the ride.
Check tires to ensure they are adequately inflated and in the best shape. If you use air-filled tires, ensure that there are no leaks or punctures, and they shouldn't be too worn out. Also check the cables, throttle, handlebars, bell, and lights.
What to Do While You Are on the Road
Smart Road Crossing
Most important takeaway from this article. When approaching a crossing on an electric scooter:
Slow down, stop, look and make sure that no cars are approaching or that they have stopped
Get off the scooter at railroad crossings and push the scooter by your side when crossing
Cross the road at the speed of a pedestrian

Keep Your Eyes on the Road
Pay attention to where you are going. Don't get carried away and don't let other thoughts distract you. Paying attention will help you watch out for obstacles such as small objects, cracks and uneven surfaces which can cause you to fall.
Keep Both Hands on the Handlebars
Always place both hands on the handlebars and avoid all kinds of stunts. Stunts, jumps, and bumps can damage your electric scooter, or cause you to lose balance.
Follow regular road safety rules
Even though scooters aren't as high-powered as cars, regular road safety rules still apply. You should also research and respect your local traffic laws. Not sure where to find those rules? Check your local department articles on safety, particularly vehicles.
Scoot slow
Safety increases when you start off with riding slowly. Always ride within the allowed speed limit, which is in most of the countries in Europe countries 25 km/h.

Avoid riding in Pedestrian areas
Although electric scooters might be illegal to ride directly on the road, it's never a good idea to ride on pedestrian areas. There's always the risk of colliding with someone. In some places, especially urban regions, electric scooters can't be on sidewalks. Only ride on very short crossings. If you must ride with pedestrians, ride slowly and use a horn or bell.
Practice! Practice! Practice!
Furthermore, you must also practice riding your well-equipped safety scooter. Make sure to test out all your safety gear until you attain sufficient rider confidence to take on the road. It is also a good thing to test track different road surfaces, so you know what to expect when riding on roads to reinforce your safety.
Other safety scooter practices include: 
Don't drink and drive

Slow down before looking back or turning

Scoot solo instead of in groups

Be careful when 

riding in the rain

or icy roads

What Safety Scooter Gear You Need
You can have a safe ride as long as you buy the right gears. The following safety gears will protect you from injuries when riding your scooter. 
Helmet
A 2021 research shows that over 28% of scooter accidents involved head and neck injuries. Another study shows that helmets can minimize the risks of facial injury by 27%, brain injury by 33%, head injury by 45%, and fatal injury by 29%. This shows that using a helmet reduces your risk of injuries significantly and ensures that you have a safe ride. Learn how to choose the right helmet. 
Lights
Most models come with a light, but they are not sufficient for riding at night. Even if you don't intend to ride when it is dark, there is a good chance you might ride on a foggy morning. So, you need adequate lights on your scooter. 
Lock
We don't recommend leaving your scooter unattended on the sidewalk. Safety scooters like the Äike T have smart locking and tracking features that give you total control over the scooter. However, there's no harm in getting a lock and keys for additional safety.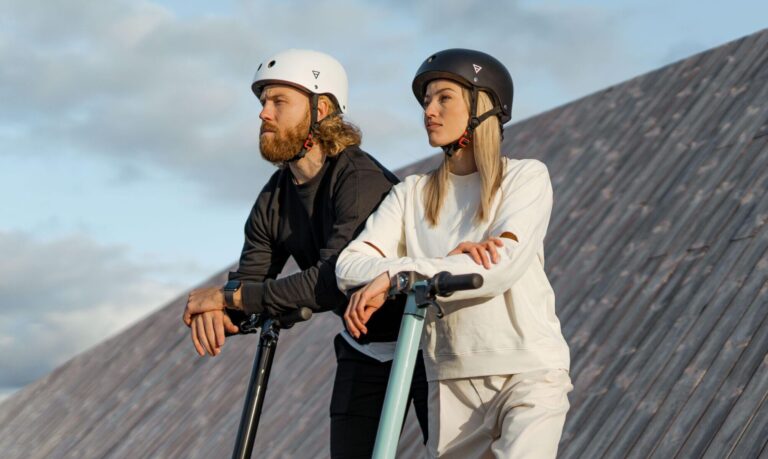 Other Safety Accessories Worth Purchasing
Audible warning device
Scooters are small and often do not come with audible warning devices for alerting others. Consider getting an additional bell or horn for that purpose.
Additional mirrors and indicators
If your scooter doesn't have mirrors and indicators, consider getting these for your handlebars. This improves how other pedestrians, motorcyclists and cars see you on dark roads when you're about to take a turn.
Eye, hand, knees, and body protection
You need to also consider protective gear for your entire body. Consider getting an elbow and knee pads to avoid injuries to those sensitive parts of your body. Eye gear is great if you are using a helmet that leaves your eyes exposed to dirt, sand, dust, wind, or other small particles.
Gear for Air-Filled Tires
Safety scooters have large air-filled tires. These types of tires will increase your comfort and stability. They also ensure you have a smoother ride. However, you can choose between inner tube and tubeless. Tubeless tires are more durable because they don't pinch flats so easily. 
The First Thing You Need for a Safe Ride Is a Safe Scooter – Like the Äike T
The safety of your electric scooter largely depends on your knowledge of all the safety rules in this guide. It also depends on buying the appropriate safety equipment. Once you have these, you can conveniently enjoy your rides on your electric scooter without worrying about accidents and injuries.
Despite all that we've said, buying safety accessories cannot take the place of high-quality safety scooters. That's why you need Äike T scooters, which are designed with rider optimization features and smart braking functions. It also has an incredible balance that ensures you ride for longer without any hitches. Pre-order your Äike T now.