Long-range E-scooters: What You Need to Know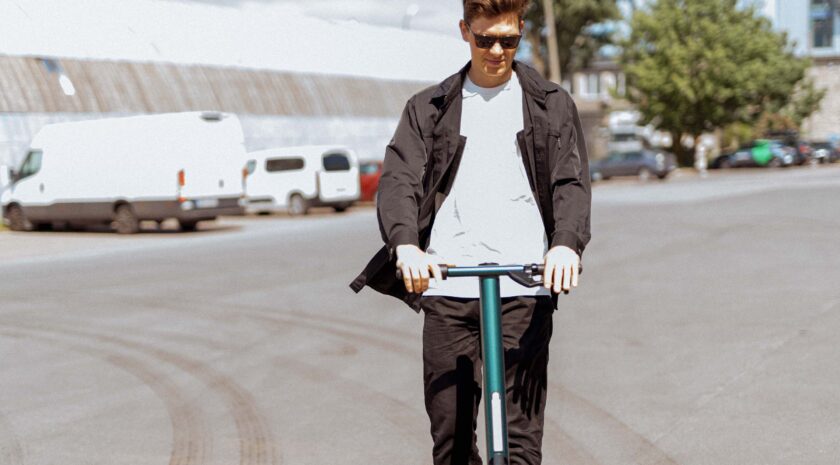 Incredible performance is one of the foremost qualities that people look out for when buying an electric scooter. This is why long-range e-scooters are in high demand all around the world. An electric scooter's range or mileage refers to the distance to which it can travel on a single charge. 
Everyone wants to be able to drive for a long distance after they've charged their device. This is why you need to pay attention to the mileage of the electric scooter before you make the purchase. 
Some of the best long-distance e-scooters include:
Äike T 

Ninebot Max

TurboAnt X7 Pro
In this article, we will share some insight on electric scooter range, and guide you on how to choose the best long-range electric scooter.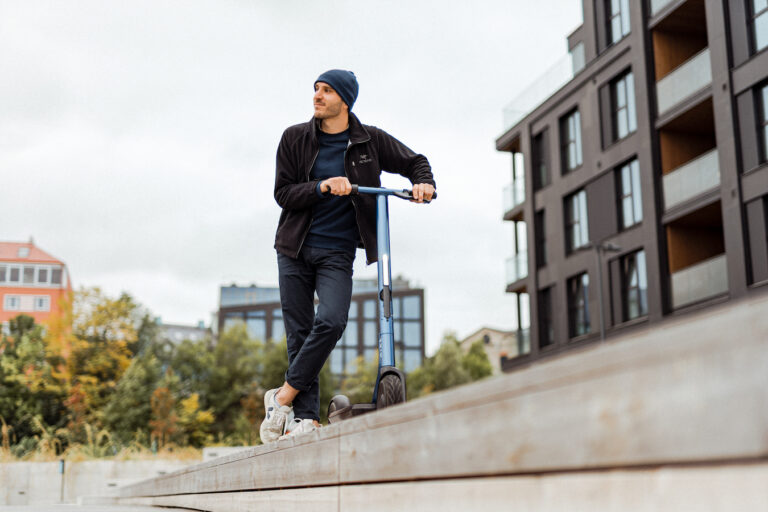 What Is the Typical Range of an E-scooter?
Many electric scooters are only designed to travel within a short distance. Hence, on average, most products have a one-charge distance of 25 km to 40 km. While this is applicable to many popular brands, you will also find brands with a long distance of more than 80 km, and those that can barely go up to 20 km on a single charge.
Different Range Categories
Electric scooters can be categorized into three groups based on the distance they can cover on a single charge, namely long range, very long range, and extremely long range.
Long-Range E-Scooters
Long mileage scooters are regular micromobility devices that can travel a distance of 20 miles (ca. 32 km) to 40 miles (ca. 64 km) on a single charge. Most regular commuter rides belong in this category, and they're often used for short commutes around paved cities. 
Budget scooters as well as powerful lightweight scooters fall into this category, including the Äike T. This category is most preferred among users because of their maximum speed, which falls within the speed limit allowed in many cities. They also tend to be lighter compared to the ones with a higher distance.
Very Long-Range 
E-Scooters
This category takes it a notch higher and travels through distances of between 40 miles (ca. 64 km) and 60 miles (ca. 97 km). Their battery capacity and motors are stronger than the former category, and they can reach very high speeds that may not be ideal for riding on streets and city centers. 
Extremely Long-Range E-Scooters
The longest range scooters belong in this category. They can travel over 60 miles (ca. 97 km) distance on a single charge. As expected, they have the largest capacity batteries and the most powerful motors. In most cases, they could be off-road scooters designed for plying on rough terrain.

How Do I Pick the Right Long-range E-scooter?
Ideally, long-range electric scooters offer a higher value to users than the ones that can only cover an average distance. However, you need to consider the following: 
Support

: Ensure that it comes with an aerospace aluminum or carbon fiber grade handlebar to support your weight and allow you to control the ride seamlessly. 

Portability

: Don't sacrifice ease and comfort for long-distance performance. If you live in an urban area where you need to move around with your device often, it is best to buy a foldable, lightweight brand that you can carry around with ease. 

Balance

: You can reduce your risk of accidents and injuries by buying only products with a wide-standing deck. So, while checking the distance your micromobility device can cover on a single charge, you need to also ensure that the deck is wide enough to keep you balanced when commuting. 

Tires and suspensions

: You definitely want to buy a product with high-quality pneumatic tires and suspensions to ensure that your commuter doesn't shake on bumpy roads and uneven terrains. 
Prioritizing these features will help you choose the best electric scooter that will serve you for a long time. 
These Are the Best Long-Range E-scooters
Below are some of the best long-range e-scooters to select from if you live in an urban area, and need your device for a daily commute. 
Ninebot Kickscooter F40E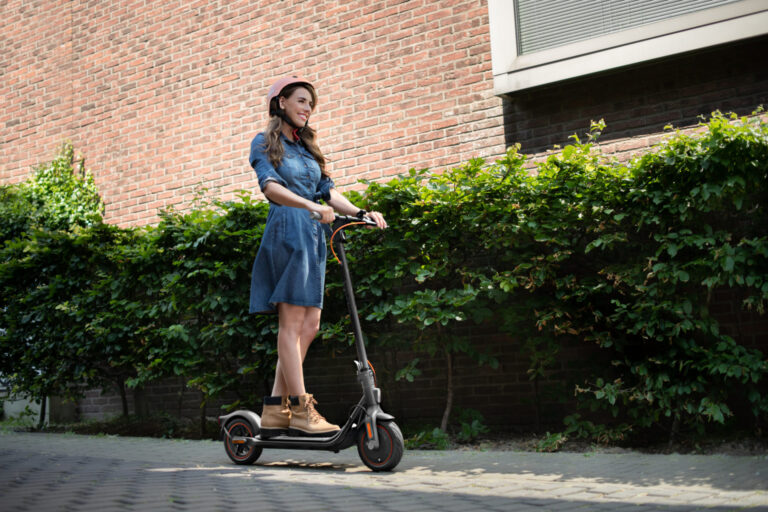 This vehicle is designed with a 350 W motor and 367 Wh battery that gives off a maximum range of up to 24.9 miles (ca. 40 km) on a single-charge. It has a top speed of 15.5 mph (ca. 25 km/h) and is capable of climbing hills.
Pros
Long distance covered

Good maximum speed

Lightweight (17,1 kg)
Cons
No USB-C charging port

No suspension or shock absorbers

Handlebar not adjustable
TurboAnt X7 Max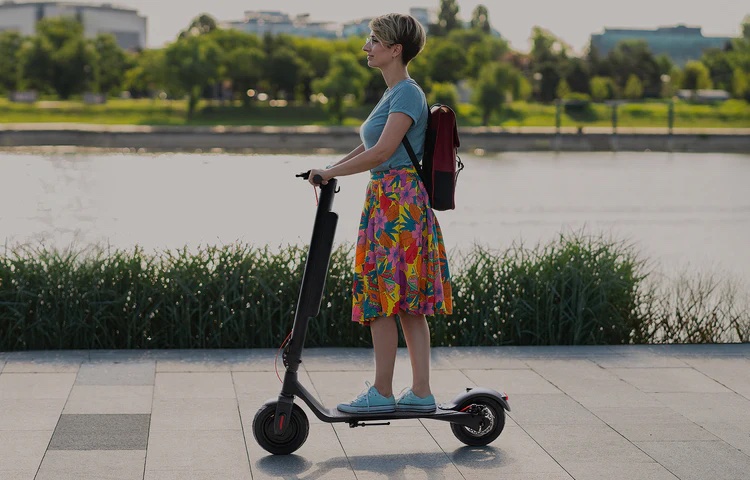 The TurboAnt X7 Max is built with a 350 W motor that travels up to 20 mph (ca. 32 km/h) and 32 miles (ca. 51 km) on one charge. It weighs 15.5 kg and comes with a folding mechanism, making it portable. 
Pros
Very lightweight

Good endurance
Cons
Top speed is not safe for urban cities

No USB-C charging port
Äike T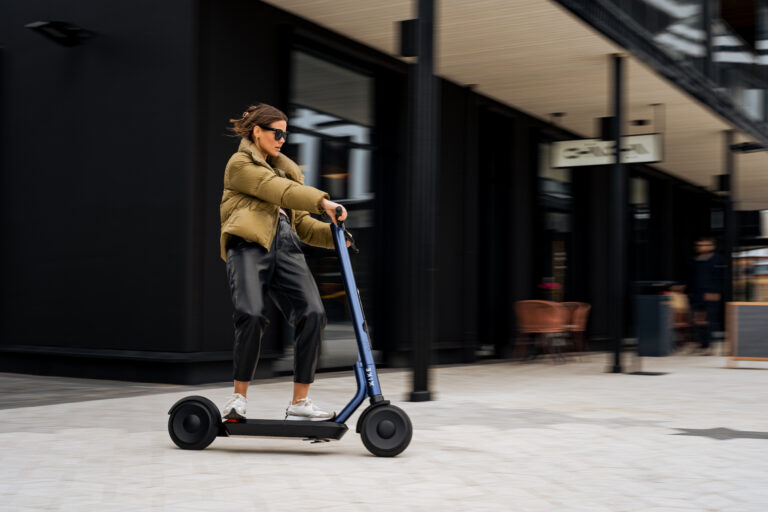 When it comes to lightweight scooters with a long-range and great comfort, the Äike T is king. It is built with a 1,000W maximum motor power and 350W nominal motor power that gives off an incredible 40 km (24.85 miles) range. As the Äike T allows you to remove its battery, you can further prolong the range when being on the road during a long day if you bring a second removable battery with you. It can hit a top speed of 25 km/h, making it safe for urban cities. Furthermore, its removable battery can be charged with a USB-C charger. 
The Äike T is designed with a 200 mm wide standing deck, which is quite comfortable to accommodate your feet during your ride. The 10-inch tubeless pneumatic tires and two-fold braking system ensures maximum safety during rides. Furthermore, the Äike T has a two-fold braking system, and ride optimization features which you can use to control the most important features of your scooter. 
Pros
Lightweight

Removable battery

High safety features

USB-C charging 

Ride-optimization and theft protection

IoT-integrated smart features

Can climb hills
Cons
Due to the high demand, you have to wait until May 2023 if you order it today 
Maximum Ranges Quoted by Manufacturers Vs. Realistic Ranges: These Are the Differences
Although manufacturers often quote a high range for their products, the reality is that those figures tend to differ from the actual realistic mileage that users get when they use these rides. These disparities exist because manufacturers test their products in an ideal environment, which isn't the same as the environment in which users use the vehicle. 
For instance, they test for range on smooth and flat roads with little or no wind interference. They could also perform the test in eco-mode, as this is ideal for prolonged battery life. When you expose the device to real-life environments and riding conditions, you'll most certainly end up getting a lower mileage than the one quoted by the manufacturer.
Get a Great Range, Light Weight and High Safety Standards — With the Äike T
Considering the high safety features, waterproof quality, theft protection, GPS control, and all the other high-end features, the Äike T is the best long-range e-scooter you can buy. With just a single charge, you can cover a long distance, and its USB-C charging port gives you the ease of charging your scooter battery with your phone's charger, thanks to which you won't get stranded, regardless of where you go.
Order your Äike T now to start enjoying an incredible performance like no other.