Electric Scooters – Statistically the Safest Mode of Transport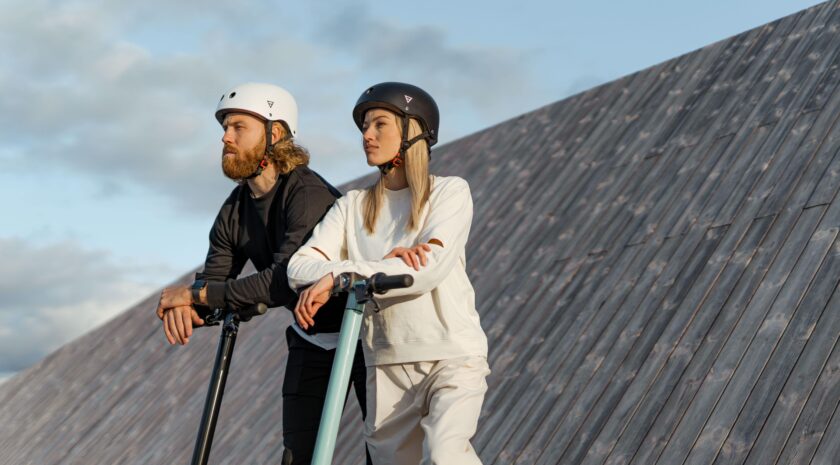 "Are electric scooters safe" and "Are electric scooters dangerous?" is one the most googled questions when it comes to e-scooters today. And well… we get it. E-scooters appeared kind of out of nowhere. And local legislations all over the world were faced with a new set of traffic challenges basically overnight. I'm sure we've all witnessed a couple of hooligans on the road too. This makes it easy to fear the unknown. But are e-scooter really that dangerous?
The answer is no. And we have the data to prove it.
Statistically the safest
Road accident statistics from the Public Road Administration of Estonia with the data from the Police and Border Guard Board database shows that in 2021, riding an electric scooter was by far the safest way to get around a city. In fact, e-scooters were the only vehicles with 0 deaths for the entire year. Maruste assumes that with all shared and personal electric scooters taken into consideration, around 300 000 users are on the streets of Estonia. Making this an incredible victory for the e-scooter community. So, if you are choosing between scooters vs bikes, then safety is definitely one of the key factors here to consider. 

However, we are coming to the point of over-regulations
In the example of Estonia (our home country), the government has done quite well so far in regulating our novel modes of transport in a reasonable way. 
Kristjan Maruste, the Founder of Äike, said in a recent interview: 
"When you bring new technology to the market, you have to oppose the regulation right away. Electric scooters have been available for hire (in Tallinn) for 3 summers and so far no business has been put on the back foot. We should praise both the state and the city."
The parliament has now debated a draft amendment to the traffic law. That would limit the speed of light vehicles and mini-mopeds on foot and footpaths to 10 km/h. While, the current limit of 25 km/h would remain in force on the edge of car lanes.
Mr Maruste described such a plan as populist. "This is a good example of bad lawmaking, where you try to create a rule but nobody can follow it." He explains that scooters – which make up the majority of light urban cyclists and are now proven to be the safest, should be praised instead of demonized. 
"Obviously, with that many runs, something is going to happen," Maruste admitted. "Unless somebody is seriously injured or killed, it's still a fantastically well-managed vehicle," he continues. 
In other words – the data has spoken! Electric scooters are safe. Now it is time for the e-scooter community to behave responsibly on the roads. Let's keep battling negative lobby and continue pursuing micromobility as the premier mode of transport in our cities.
PS! Not only are electric scooters safe, but they might also be a solution to pollution. Read more on that HERE!