Types of Electric Scooters: Differences and Characteristics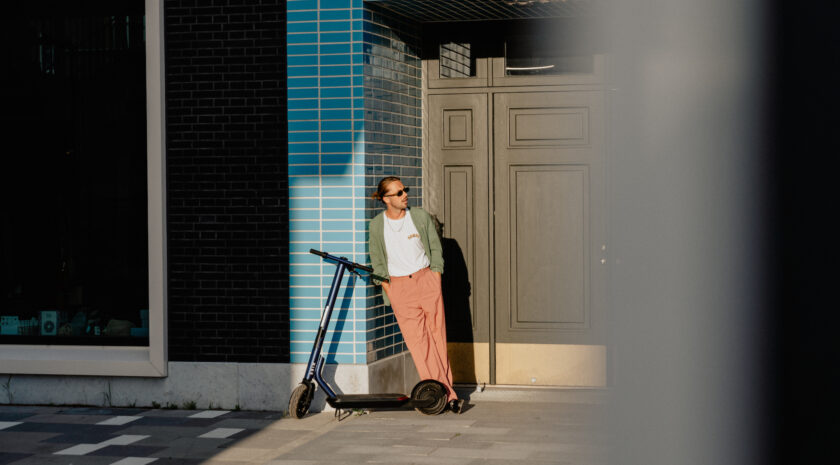 Electric scooters are not new. They're as old as—if not older than—cars. The only challenge was that they did not enjoy the kind of mainstream popularity that cars got. However, the invention of modern electric scooters has put a little twist on that narrative.
Different types of electric scooters have since flooded the market, and redefined micromobility in urban areas. Electric scooters provide an easy way to navigate through traffic-laden roads. In such a busy and overpopulated city, going to work on an e-scooter could be faster than sitting in traffic.
Apart from this convenience, many governments have also made legislations for the use of e-scooters to reduce greenhouse gas emission. This is because electric scooters are eco-friendly, sustainable and a good way to stay active.
There are different types of electric scooters out there, but they all share some similarities. All types of electric scooters have a deck for standing, a handlebar that serves as steering, a battery, suspension, and an electric motor. Below is a breakdown of the different e-scooter types.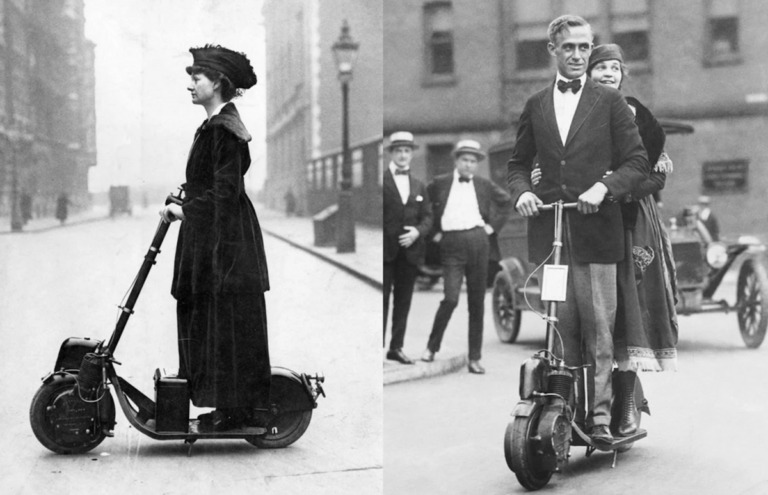 Different Types of Electric Scooters
Electric scooter types differ based on their range, target users, and smart function, etc. E-scooters made for children, for instance, do not have the same range as adult e-scooters. Similarly, those designed for regular urban riding, cannot be used for stunt-riding. The different electric scooter types include:
Electric Kick Scooters
This is the simplest type of e-scooter. They're small, lightweight and portable. Electric kick scooters also have a standing deck and handlebar for navigation.
They're designed for smooth roads, flat terrain and city centers. They're not ideal for riding on rough or bumpy surfaces. Due to their nature, this e-scooter type isn't as fast as other smarter and more advanced e-scooters. This, in turn, makes them suitable for children. 
Foldable Electric Scooters 
Just as the name implies, foldable e-scooters are types of e-scooters you can fold. They're portable, so you can take them along for your daily commute, and fold them together when not in use. Foldable e-scooters are also lightweight, making them easily portable.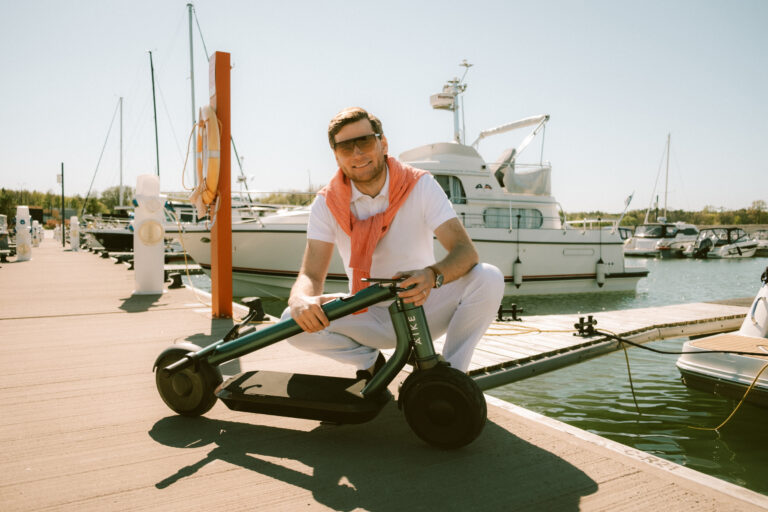 Three-Wheeled Electric Scooters 
Three-wheeled electric scooters have an extra wheel either in front or at the back. This extra wheel serves to increase balance and stability. These e-scooter types are typically designed for children, as they're unable to navigate two-wheeled scooters without falling off.
There are also adult e-scooters with three wheels, but they're quite cumbersome to ride. They're also not ideal for maneuvering through traffic-laden streets.
Seated E-Scooters
These are just like kick scooters, but with a seat. If you have a problem with standing for long, but still want to enjoy the e-scooter fun, this is a great pick! They have all the characteristics of regular electric scooters and even more. They're lightweight, and some models are foldable, so you can carry them along into your office or class. 
Seated e-scooters are more resilient and can carry weights of up to 180 kg. Their tires can navigate through rough roads, and the aircraft aluminum body gives them extra durability. 
Off-Road E-Scooters
Off-road e-scooters have two large wheels with reinforced tires, a heavier frame and powerful suspensions for shock absorption. Their wheels of 200 mm or larger, a higher profile and higher watt motors for power, is great for rocky and muddy roads. The sturdy nature of off-road scooters makes them ideal for cruising.
Things to Look Out for When Buying any Type of Electric Scooter 
There are many electric scooter brands in the market, so it's quite easy to make mistakes when trying to buy one. The following are some of the features you should look out for if you want to buy the right e-scooter.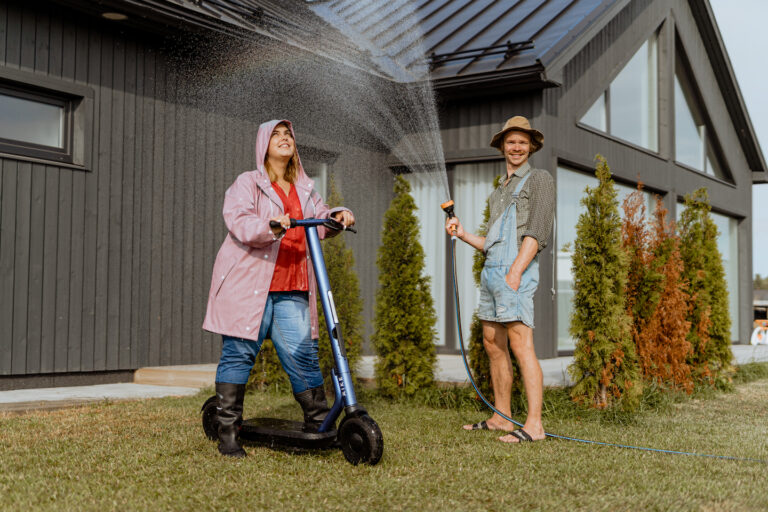 Range
Riding a fast and functional e-scooter can make your commute a lot easier. An e-scooter's range depends on the batteries, engine and controller. To get the best experience, look out for e-scooters with 500 watt-hour lithium-ion battery, range minimum of 30km and a top speed of up to 25 km/h. 
Note that the range of an e-scooter on a single charge can be different considering various external factors. Starting from the weight of the rider, the lifetime of the battery, the tyre pressure, all up to the weather, the inclination and the terrain.
Controls and Indicators
E-scooters are considered one of the safest modes of transportation because of the safety measures of the modern models. The best types of e-scooters have a high-tech speed control and braking system.
You may be putting yourself at risk if the controls and indicators of your e-scooter are poorly designed. High-quality e-scooters are designed with IoT-enabled control features and a double braking system. With these, you can rest assured that you're always in control of your scooter.
Smart Functions 
The world has gone digital, why shouldn't your e-scooter? The best types of e-scooters are designed with smart functionalities. Mobile applications and IoT-integration ensure ride optimization, auto lock and unlocking, easy tracking and theft protection.
Portability
Your electric scooter is supposed to make your life easier, not complicate it. It shouldn't be a heavy burden for you to carry around, so ensure to only buy lightweight and portable scooters. Also ensure that your scooter can be folded into a compact shape. This way, you can fold and keep it in a corner when you're not using it. 
Weatherproof Factor
With most of the e-scooters, you need to avoid riding it under the rain and snow. This is because it can suffer water damage when water gets into the internal components, and when that happens you can say goodbye to your scooter real soon. However, there are still some electric scooters which are built to handle rain puddles, snowstorms and even icy roads. To know if your e-scooter can get wet,  read more how to check if you can ride a specific electric scooter in the rain?
Electric Scooters for Adults
Most of the e-scooter types highlighted above are suitable for adults. An ideal electric scooter for adults must have a wide deck, which is big and resilient enough to withstand adult weight. Typically, they should be able to bear weights of up to 150 kg, have strong tires and smart brakes.
Electric Scooters for Kids
You need to supervise your kids carefully when they start riding e-scooters. Electric scooter riding could be so much fun that kids could start over speeding and risk having an injury. To avoid this, it is best to buy your kids models with low speed and range.
Ideally, kick scooters and three-wheeled scooters are the best for kids. They ensure balance and grip while allowing your child to ride at a low speed.
Choose the Right Type of Electric Scooter – Like Äike T
When it comes to different types of electric scooters, it is safe to say that Äike T comes with all the functionalities you need for your e-scooter. It has a wide and reinforced deck, a smart braking function and an IoT integrated ride optimisation system. It is also weatherproof to withstand rain, snow and other adverse weather conditions. Pre-order the Äike T now to experience cruising convenience like never before.